Earning an award is always on my "to do" list. I love the thrill of going the extra mile to achieve more and being recognized for my efforts is the cherry on top!
That's why I was so excited when the time came for PJ Morgan Real Estate to celebrate several of our colleagues at our annual holiday party last month. We celebrated who they are… to the core!
As you may have read in past posts, we work hard to keep our core values front of mind at all times. We recently re-evaluated our company's 13 Core Values, and found that some overlapped and some weren't necessarily values, but standards for doing business. And so we pared the list down to six.
We rolled these changes out to the team at our holiday party and celebrated by awarding a few of our team members who best exemplify our values. Which was no easy task, because we have the best team in real estate. 🙂
Congratulations to all the award recipients and thank you for being a part of the PJ Morgan Real Estate family!
---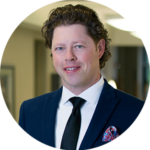 Mark Hinrichs was a stand out when it came time to recognize the person who excels in building and maintaining relationships. I have never seen anyone work a room like this guy! He makes his best effort to talk to everyone he can and really takes the time to hear them. It truly is a sight to see! The Core Value Cultivate Lifelong Relationships is the not-so-secret ingredient to how we have grown and cared for our business over the years.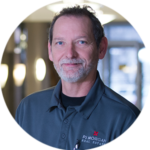 We are a small, but mighty team at PJ Morgan Real Estate. We work together to get things done and will do anything we can to help each other out. Dan Stewart walks the walk and talks the talk when it comes the Core Value Think Like a Business, Act Like a Family. Dan is always there for the team, ready to help out in any way he can. For this we are very fortunate, as there is not much Dan cannot do!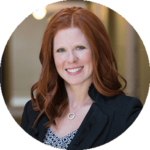 This lady does not just welcome change, she leads it! Crystal Archer is a not just leading by example at PJ Morgan Real Estate, she is being recognized for it industry wide. Welcome and Lead Change is not easy for everyone, but when you have folks doing it well, others have the opportunity to learn from them and that builds a stronger team. To be successful in real estate, you can't just be ready for change, you have to be an advocate for it!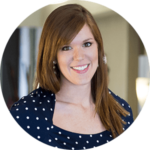 Hannah Porto knows how to Be Optimistic in the Hard Times and Humble in the Best. I have never met a person more willing to laugh at themselves on a daily basis than Hannah. She remains humble and ready to serve her clients at all times. She rarely is without a smile on her face and a "let's do this" attitude. She is the captain of our cheerleading squad! The real estate market will change, but attitudes like Hannah's ensure that we are always ready for it!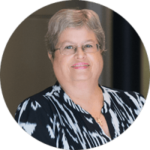 At PJ Morgan Real Estate we focus on strength, not weakness. We help you discover your talents and build your goals around them. It is a top priority to Stay True to Ourselves. Lois Roberts takes this to heart and brings the best version of herself to work. Every. Single. Day. Lois stays true to who she is and her daily "Good morning" as we come into the office gives us all the reinforcement we need to take on the day.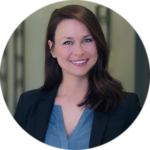 Colleen Mason leads the way on Enrich the Community We Love and Live In! Colleen is ALWAYS thinking about how she can help make our community a better place. She takes the time to listen to what neighbors want and helps them accomplish it. And that is a great example for us all to follow. Colleen is also an avid competitor in our annual chili cook-off, where the winner chooses our charity affiliation for the next year. Of course, she is a past winner. 🙂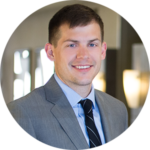 Next is Derick Lewin! Derick was awarded the PJ Morgan Real Estate To The Core Award. This means he rocked all six of these core values all year long! Not only did he do that, Derick was also named top producer for most residential units sold in 2017. It just goes to show that when you do the right things consistently, they really do pay off. I have enjoyed watching Derick grow into the person he is today and look forward to seeing all that he will do next!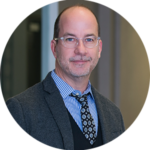 Last, but certainly not least, is our top producer for highest residential volume sold in 2017, Billy Coburn. The skill behind Billy's work is a pleasure to watch. Billy truly is one of the best agents I know. He takes his work to heart and works extremely hard to ensure his clients get top dollar for their home no matter the situation. Downtown condo? Check. New construction? Check. Single family home? Check.
As our work family welcomes the new year, we will continue doing what it takes to excel at our Core Values. They drive us and inspire us every day, and we love showing our clients how these values provide them the best service possible!