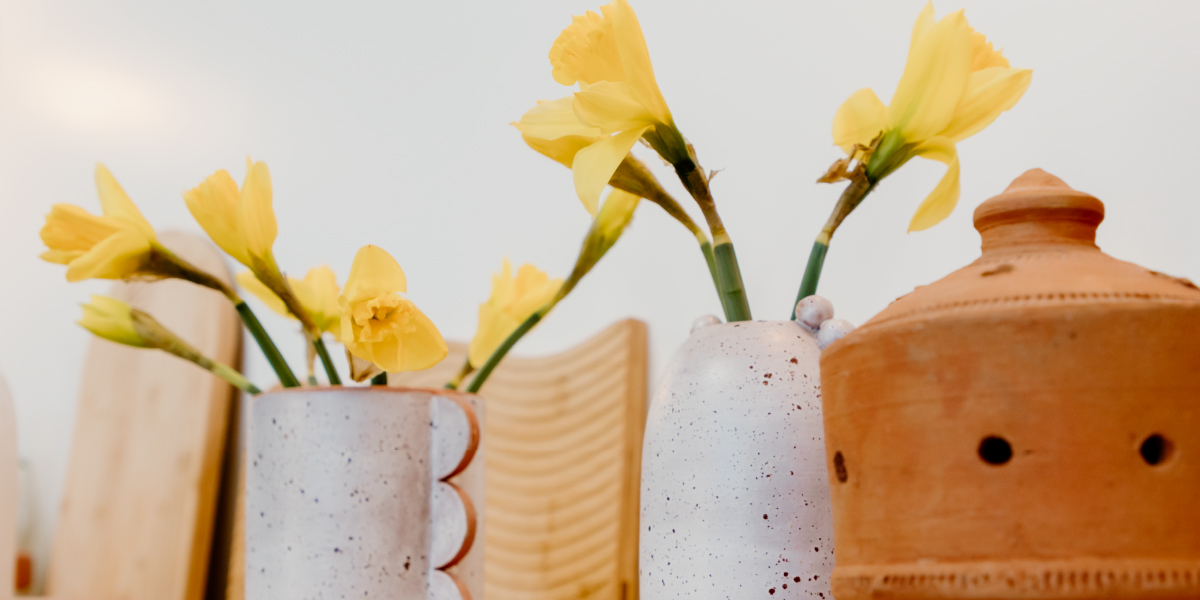 We love the tradition of starting each new season with a fresh deep clean and declutter, but spring is our favorite! It's finally warm enough to let in the fresh air, enjoy the serenading of the birds, and give our homes a little refresh after the long winter.
Regular day-to-day cleaning typically happens in high-trafficked areas, but spring cleaning gets down to the nooks and crannies that may not get cleaned as often. We have compiled a list to make it more manageable and even enjoyable.
Create a Checklist
First and foremost, set the tone. Find yourself a good playlist on Spotify or a podcast to listen to while you clean. Then create a checklist of items to check off (like the one we've created for you to download here). The list should be broken down by each room and area you are interested in tackling. If you only have time to do one space in a weekend or day, that's okay! Set goals for each room to get your spring cleaning done in two weeks or one month. You can check off the rest as you have time. If you have kids old enough to assist you, have them start by choosing 2-3 tasks that are suitable for their age.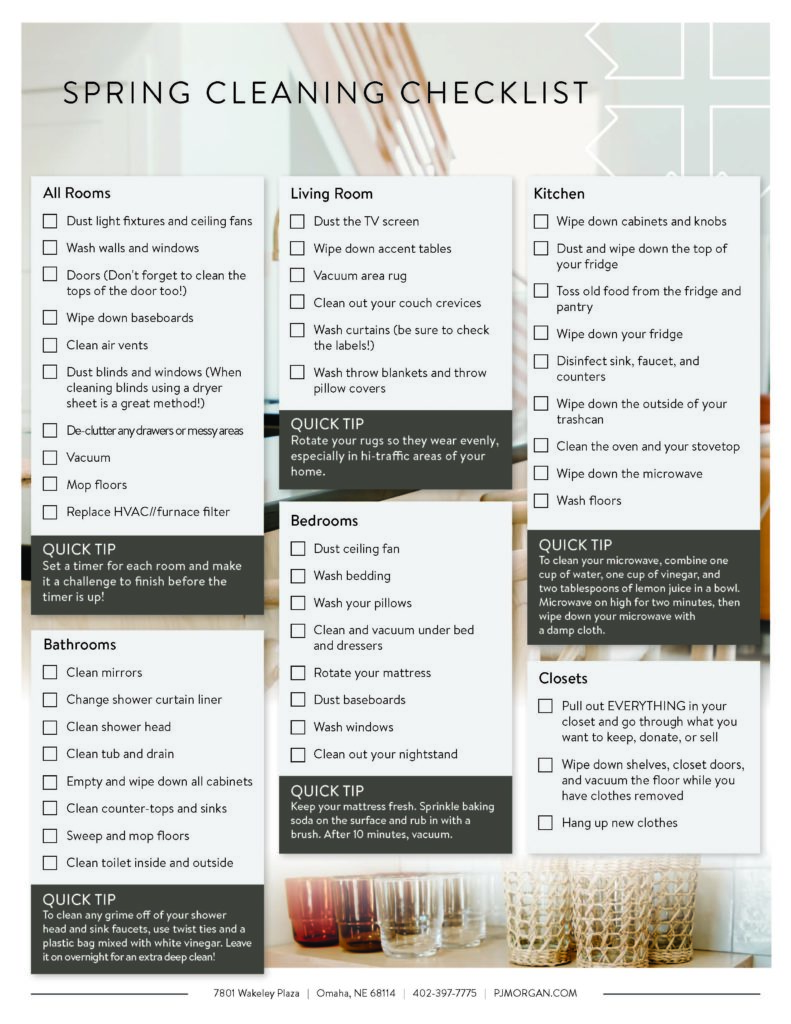 Take on a Space
It is best to start and finish one room before moving on to the next. Don't worry about the mess, it has to get worse before it gets better. We promise you will feel the difference in your space when you finish! As you go along, cross each item off your list (nothing is more satisfying or rewarding than crossing something off a list).
Donate your Items
This is an extremely crucial step in your spring cleaning process. Take the items you plan to get rid of to where they belong. The items should not sit in your hallway, garage, basement, or back seat. Fully clear your home of the excess you officially decluttered. After this step is complete, we suggest lighting a Wax Buffalo candle and enjoying your freshly cleaned and decluttered space.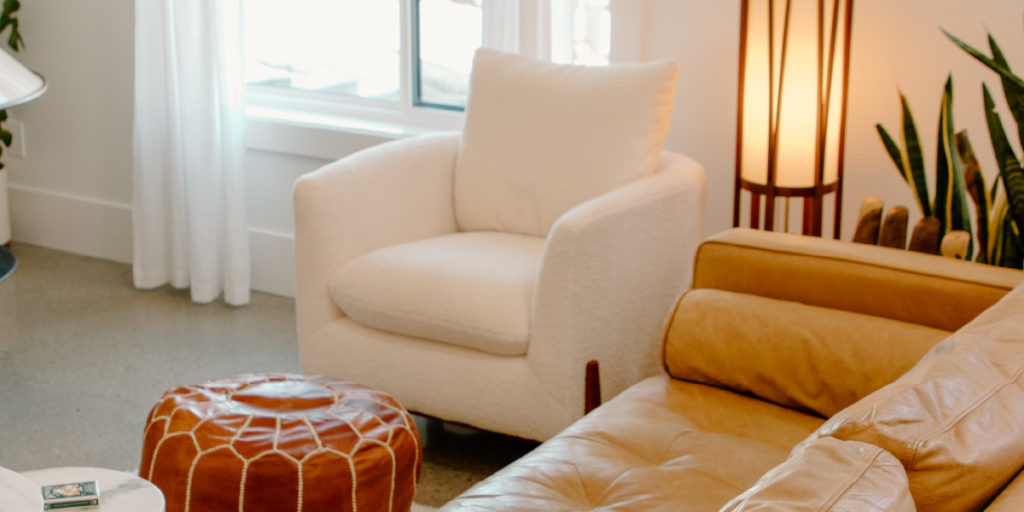 Quick Tip: Set a timer for each room, and make it a challenge to finish the room before the timer is up.
All Rooms
◻ Dust light fixtures and ceiling fans
◻ Wash walls and windows
◻ Doors (Don't forget to clean the tops of the door too!)
◻ Wipe down baseboards
◻ Clean air vents
◻ Dust blinds and windows (Try using a dryer sheet for blinds!)
◻ Declutter any drawers or messy areas
◻ Vacuum
◻ Mop floors
◻ Replace HVAC/furnace filter
Quick Tip: Always start from top to bottom to avoid recleaning or re-dusting. The best way to dust your ceiling fan is by spraying the interior of a pillowcase with an all-purpose cleaner. Using a pillowcase helps avoid getting dust on your floor and furniture beneath your fan.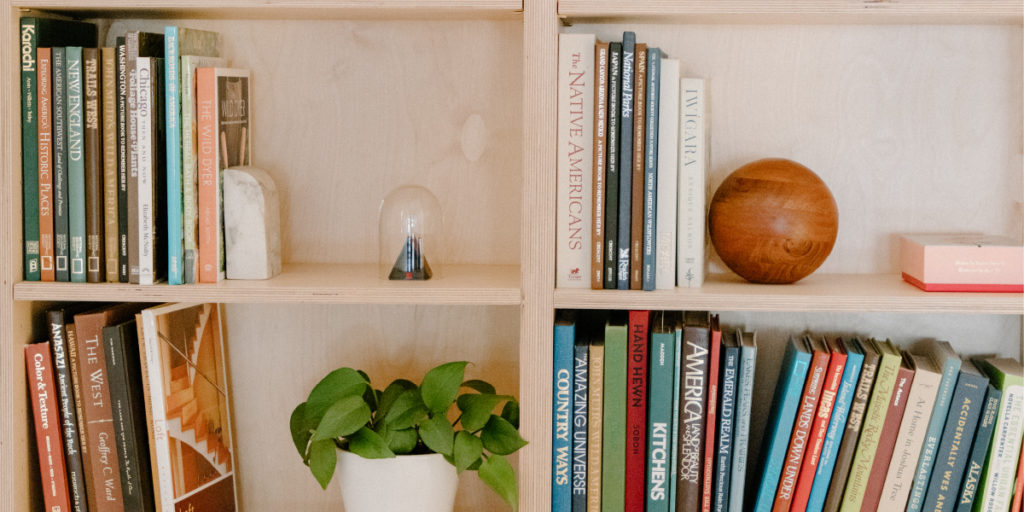 Bedrooms
◻ Dust ceiling fan
◻ Wash bedding
◻ Wash your pillows
◻ Clean and vacuum under bed and dressers
◻ Rotate your mattress
◻ Dust baseboards
◻ Wash windows
◻ Clean out your nightstand
◻ Disinfect kids' toys
Quick Tip: Keep your mattress fresh. After you vacuum the mattress, sprinkle a little baking soda on the surface and rub it in with a brush. After ten minutes, vacuum it again.
Closets
◻ Pull out EVERYTHING in your closet and go through what you want to keep, donate, or sell
◻ Wipe down shelves, closet doors, and vacuum the floor
◻ Hang up new clothes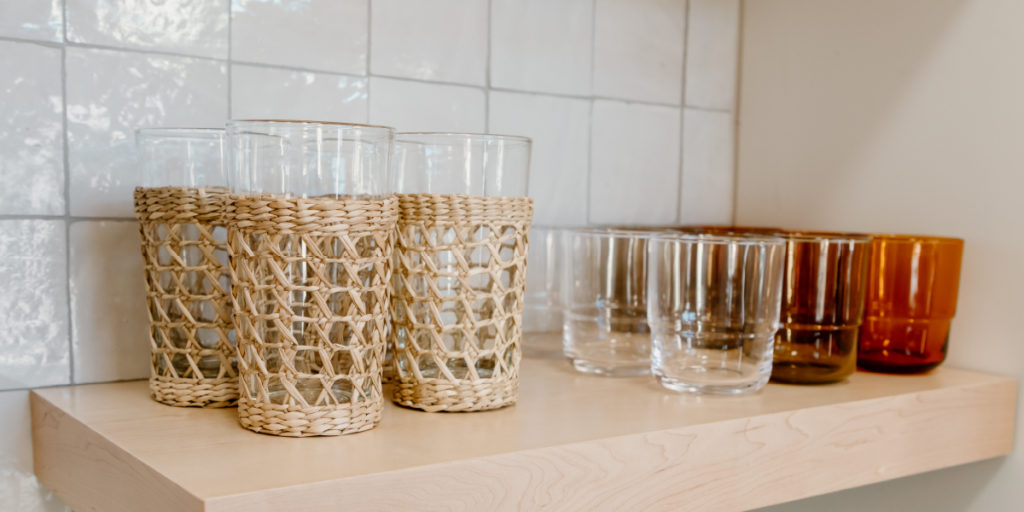 Kitchen
◻ Wipe down cabinets and knobs
◻ Dust and wipe down the top of your fridge
◻ Toss old food from the fridge and pantry
◻ Wipe down your fridge
◻ Disinfect sink, faucet, and counters
◻ Wipe down the outside of your trashcan
◻ Clean the oven and your stovetop
◻ Wipe down the microwave
◻ Wash floors
Quick Tip: When cleaning your microwave, combine one cup of water, one cup of vinegar, and two tablespoons of lemon juice in a bowl. Place in the center of your microwave on high for two minutes. Then wipe down your microwave with a damp cloth.
Living Room
◻ Dust the TV screen
◻ Wipe down accent tables
◻ Vacuum area rug
◻ Clean out your couch crevices
◻ Wash curtains (be sure to check the labels!)
◻ Wash throw blankets and throw pillow covers
Quick Tip: Rotate your rugs so they wear evenly, especially in high-traffic areas of your home.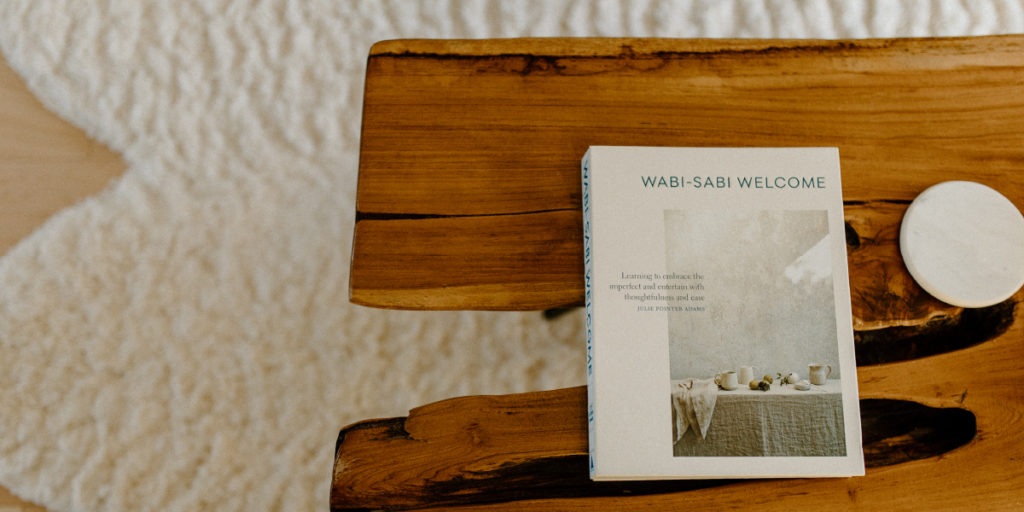 Bathrooms
◻ Clean mirrors
◻ Change shower curtain liner
◻ Clean showerhead
◻ Clean tub and drain
◻ Empty and wipe down all cabinets
◻ Clean countertops and sinks
◻ Sweep and mop floors
◻ Clean toilet inside and outside
Quick Tip: To clean any grime off of your shower head and sink faucets, use twist ties and a plastic bag mixed with white vinegar. Leave it on overnight for an extra deep clean!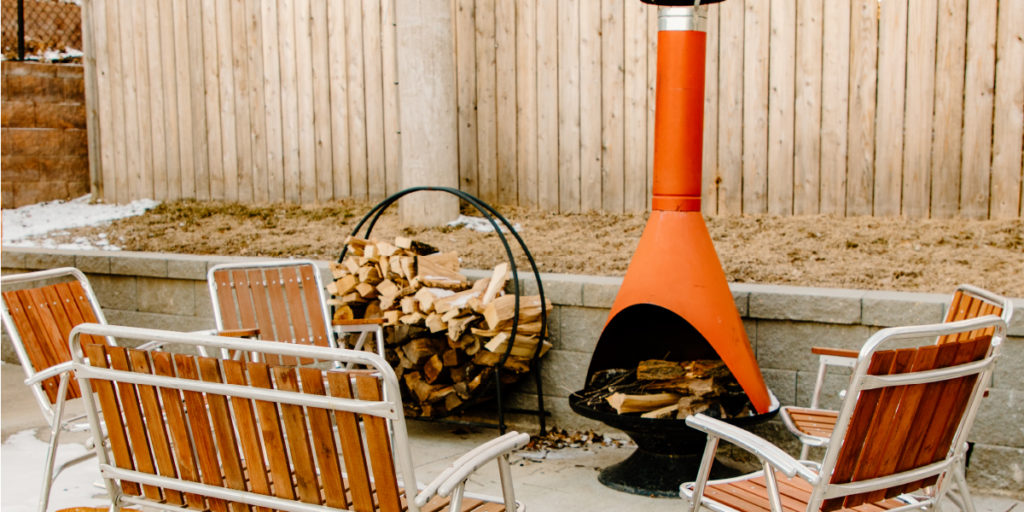 Spring maintenance projects?
Add maintenance tasks to your spring checklist without the hassle of doing them yourself. From general home repairs, electrical repairs, plumbing repairs, as well as exterior work, the PJ Morgan Maintenance team can take the stress out of spring maintenance! Call us at 402-397-7775 or email us for a quote.
Spring maintenance checklist:
◻ Clean rain gutters
◻ Power washing
◻ Deck staining
◻ Weed removal
◻ Yard clean up
◻ Change light bulbs
◻ Change furnish filters
Take things day by day or week by week. And to make things even more simple, we've created a downloadable checklist for you. Happy Spring Cleaning!
---
Check out our blog post Top 5 Tips for Beautiful Landscaping or our post Preparing For Storm Season