After several years immersed in the fashion industry, jet-setting around the world and hopping from one hotel to the next, Meghann Schense needed a change. She traded in her stilettos and designer luggage for fruits and veggies. Wait, what???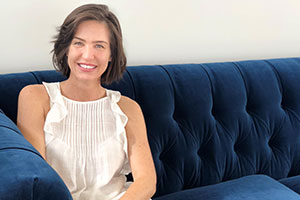 It sounds a bit crazy, but with her demanding work schedule, Meghann literally lived out of her suitcase for months at a time. Although seemingly glamorous, this hectic lifestyle caught up with her as she started experiencing bouts of jet jag, poor sleep patterns, dull skin and a total lack of energy. At a very young age, Meghann was feeling quite old.
Living in a different time zone each week, Meghann started seeking out wellness. From spas, to natural cafes, to yoga studios and raw juice bars; Meghann needed to replenish her body. After finding her Zen and fueling with raw, organic foods, not only did Meghann notice a complete transformation with her mind and body, but she noticed this becoming a huge trend within her traveled cities. She was not the only one that needed a health transformation. People all around the world were looking for healthy options for their mind and bodies.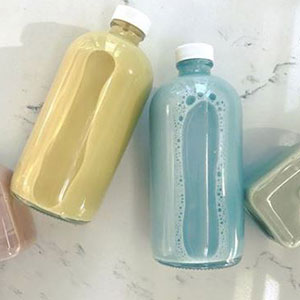 Fast forward a few years, this ambitious woman has now opened The Grove Juicery & Wellness Café and is launching TheGroveJuicery.com. Located on 24th & Farnam, Meghann is thrilled to offer an array of healthy food and beverage options. Not only does The Grove have a state of the art juicer and the purest water available, but just about everything offered is organic, raw, local and made fresh daily in Omaha, Neb.
The Grove makes cold-pressed juices, housemade vegan milks, wellness shots, detox tonics, and beauty elixirs. They offer juice cleanses, such as The Re-Boot Detox and Red Carpet Beauty! While hanging out at the wellness café, you can also order fruit bowls, smoothies, teas, coffees and seasonal snacks.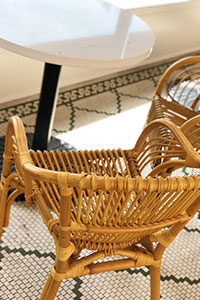 One of the many juices offered is The Green Grove – the whole garden, everything but the dirt – kale, spinach, romaine, celery, cucumber, parsley, lemon, himalayan salt. I'm not sure about you, but my diet could certainly use more greens. Or, you can try the Blue Majik – wild, harvested freshwater blue-green alga is prized for being nutrient dense; full of vitamins (especially B12), enzymes and minerals. It gets its bright blue hue from C-phycocyanin, a type of storage protein rich in amino acids. Studies show C-phycocyanin to be rich in antioxidants with anti-inflammatory properties which promote brain health. This is such an easy and convenient way to fuel the body with fruits, vegetables, enzymes and minerals. If it's good enough for Giselle and Tom, it's good enough for me. : )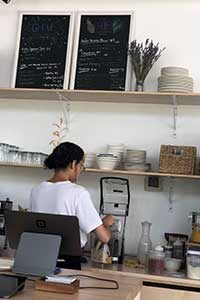 Located near Zen Coffee, The Rose Theater, Creighton University, several modern apartments and businesses, The Grove anticipates a high level of daily foot traffic. For over a year, Meghann worked with Ryan Ellis, President of PJ Morgan Real Estate and Connor Willey, REALTOR® at PJ Morgan Real Estate, to secure her ideal retail space. Ryan has known Meghann for over five years. "I have loved seeing her explore her passions. I'm excited to see her put her experience of developing major retail brands into a local shop."  Beyond the brick and mortar, Meghann eventually plans to cater, offer subscription options, customer pick-ups and much more.
Next time you are in the area or make a special trip, try The Jeanius, The Yonce or the infamous 24K Mylk. Let's be honest, all the offerings are amazing! The Grove is sure to be the latest and greatest find in Omaha.