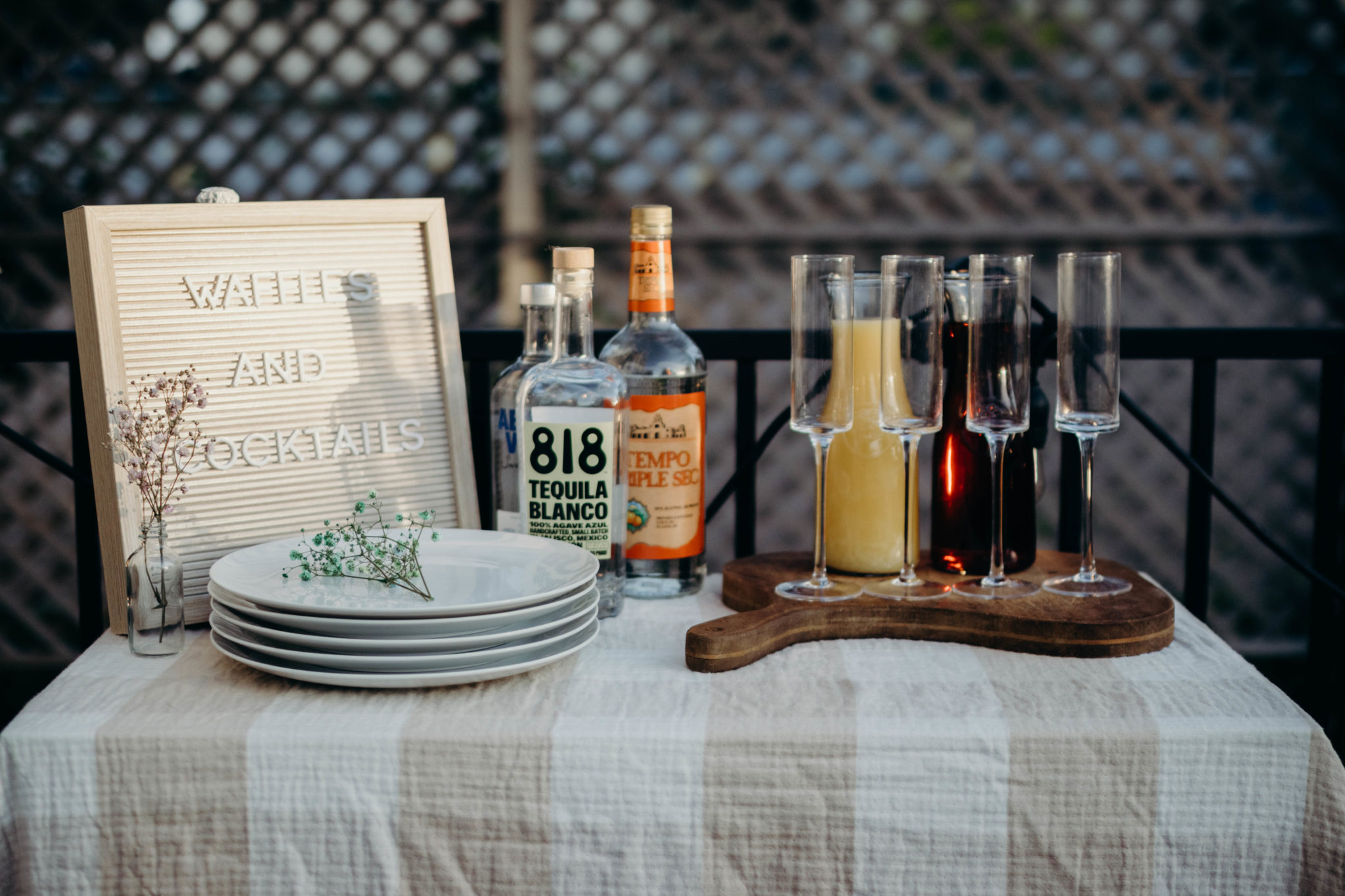 In All Things Real Estate, summertime is especially fun, as it gives us the opportunity to plan the perfect outdoor gathering for friends in the space we call home.
Together PJMRE Marketing Team and PJ Morgan Event Management recently planned a weeknight gathering with friends at a local Airbnb managed by PJ Morgan Real Estate. (Did you know we manage Airbnb's?) When going through the planning process the team's goal was to plan a relaxing night outside with friends with good food, good company, and good drinks. They decided on a "Breakfast for Dinner Soiree", because who doesn't love breakfast food, and nothing says summer like a deliciously gooey smore? The smores waffle board was a hit! The dinner included delicious drinks, fresh fruit, and tasty waffle smores sandwiches.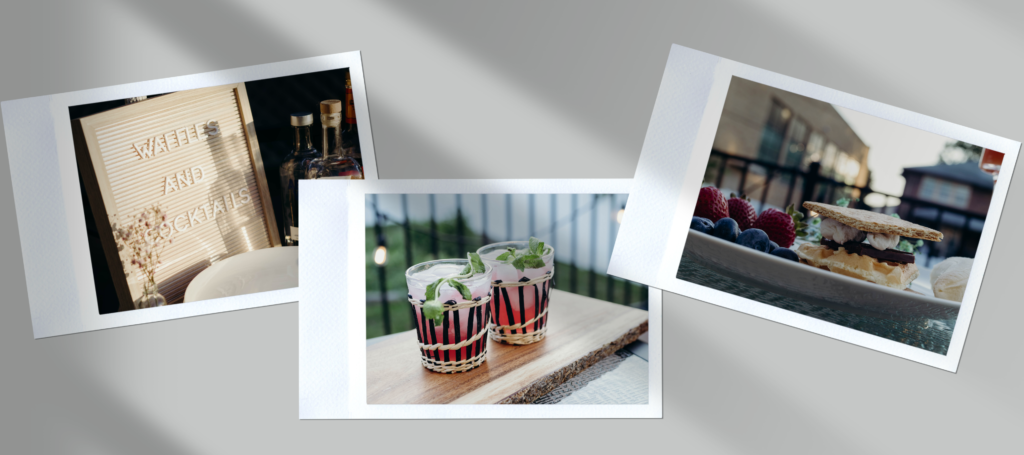 A summer playlist and patio lights set the ambiance, and pink peonies and unicorn's baby breath from Trader Joe's really helped bring the space together.
Whether you want to host a small shindig or a big backyard bash we have come up with some great ideas for you!
The Food
Put a summer twist when thinking about planning your get-together:
Grilled pizza bar. Set out the toppings, and let your guests make their own pizza creation. If you want to really impress your guests, pop over to Orsi's Bakery in Little Italy and provide a genuine Italian selection of ingredients to top their pizzas with.
Classic Barbecue. Everyone loves a good old fashion barbecue, you cannot go wrong serving burgers, brats, and classic summer sides. (Watermelon, pasta salad, you name it!)
Have a charcuterie party where each guest brings a different themed board. Some ideas to bring include a fruit board, dip board, barbecue skewer board, hot dog or slider board, and you cannot forget dessert, a smores board!
Brunch. Mimosas, waffles and all the fruit! Your guests will love getting together for a nice summer morning or evening. Save some time and order your sweet treats from a local bakery. Sweet Magnolia has an awesome selection to accommodate any sweet tooth, or visit Ashland, Fariner Bakery never disappoints. Add a twist and include smores into your waffle board if you are hosting in the evening.
Ice cream party. Pre-scoop the ice cream onto a waxed paper-lined sheet tray beforehand and place the tray back in the freezer to allow for easy serving. Set out all the toppings, and let your guests go wild.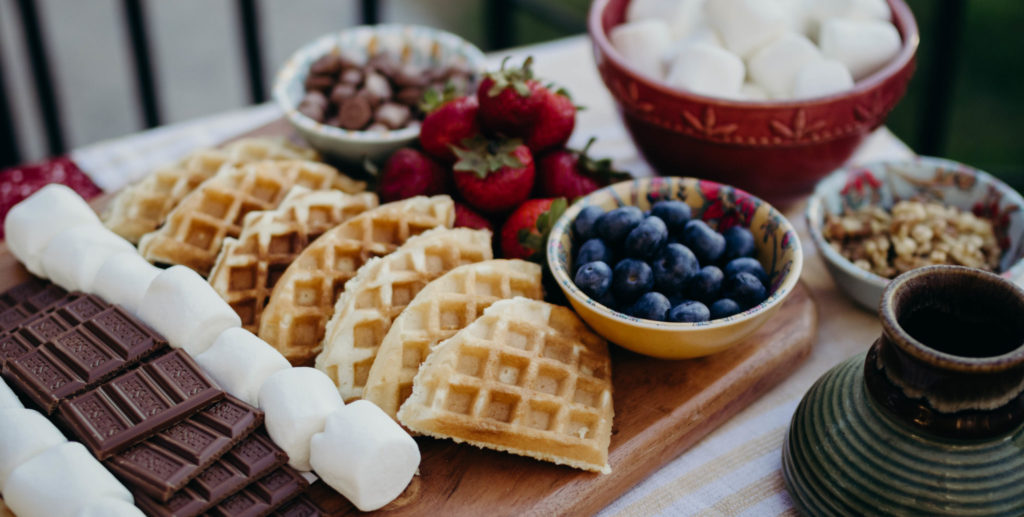 Activities
Whether you want something active, or a relaxed evening these ideas surely will not disappoint your guests:
Outdoor Movie Night
Bonfire
Set up some yard games: Bocce Ball and Kan Jam are always popular favorites in the summertime.
Host a Bags Tournament
Tips:
Flowers really pull an outdoor space together. Add subtle décor with fresh florals or greenery from around your house or stop by the farmers market and pick up a fresh bouquet of flowers (we have a full list of farmers markets around Omaha here!)
Have a citronella candle and some bug spray handy for your guests! The ONLY downside to living in Nebraska….THE BUGS.
If you are hosting at night, having lights can keep the party going longer and really set the mood. Choose between solar lights, tiki torches, string lights, or having a cozy fire lit.
Play some music! If you don't own a portable speaker there are many affordable options to choose from. Music is essential, and the easiest thing to level up your party!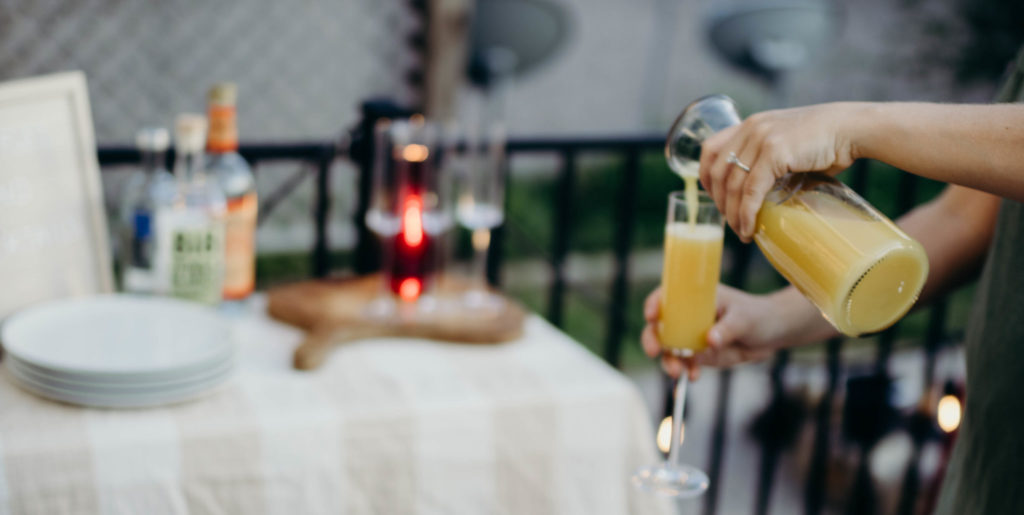 Drinks
Signature drinks are one of the best ways to elevate a party. We put together a couple of options to impress guests of all ages.
Berry Mint Cocktail
Ingredients
1.5 oz Tequila
1 oz Strawberry Puree
0.5 oz Fresh Lime Juice
.06 oz Agave Syrup (50 percent agave nectar, 50 percent water)
Instructions
Shake with ice
Strain and serve over fresh ice
Top with a splash of sparkling water
Garnish with five mint leaves
Watermelon Mocktail
Adult and kid friendly!
Ingredients
8 cups seedless watermelon cubes
6 Tbsp raw honey (or agave)
1/3 cup fresh lime juice
1 1/2 cups water
Few sprigs of mint
Instructions
In a blender, puree watermelon cubes and strain into a large bowl through a mesh sieve. Stir in honey and lime juice and transfer to a pitcher.
Stir in water, add ice, mint and chill. Enjoy!
If planning isn't your thing, work with PJ Morgan Events to make your outdoor entertaining vision come to life!