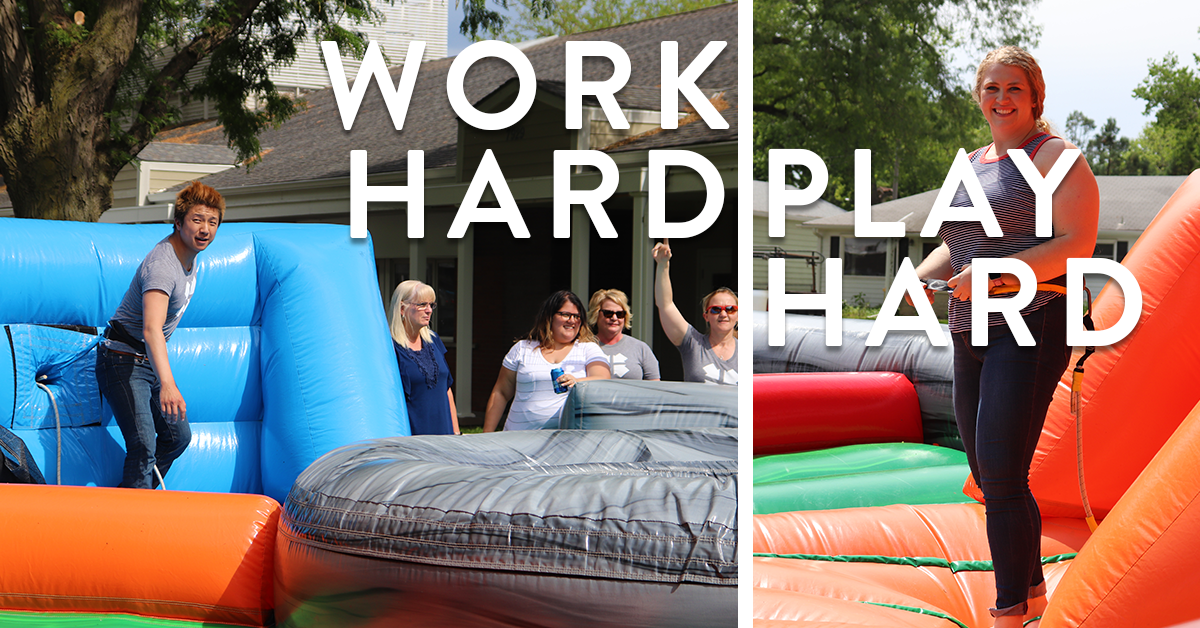 On Thursday we hosted our annual Summer Vendor BBQ, something we love to do as a partnership with our vendors to come together and have some fun. Our Trusted Vendors are an extension of our team, so we always want to celebrate them whenever possible (What's a Trusted Vendor? Keep reading to find out!). Each year our vendors graciously donate the food and we provide the fun!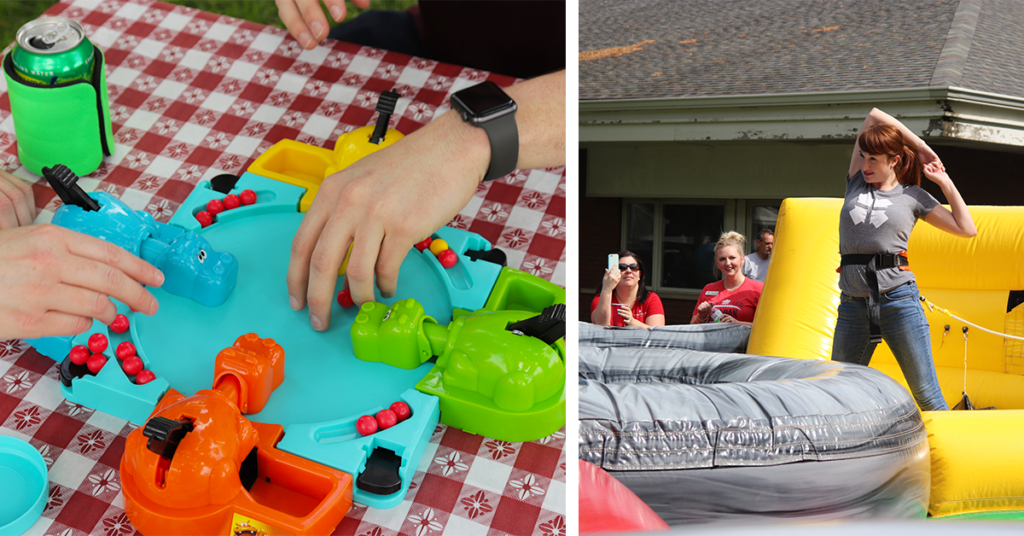 This year, we took our BBQ to the next level. Hungry, Hungry Hippos anyone? We not only had the classic kid's game, but a life-size inflatable Hungry, Hungry Hippos game thanks to Bryan Hill Entertainment. The competition is strong around here, so you can bet our PJ Morgan crew represented!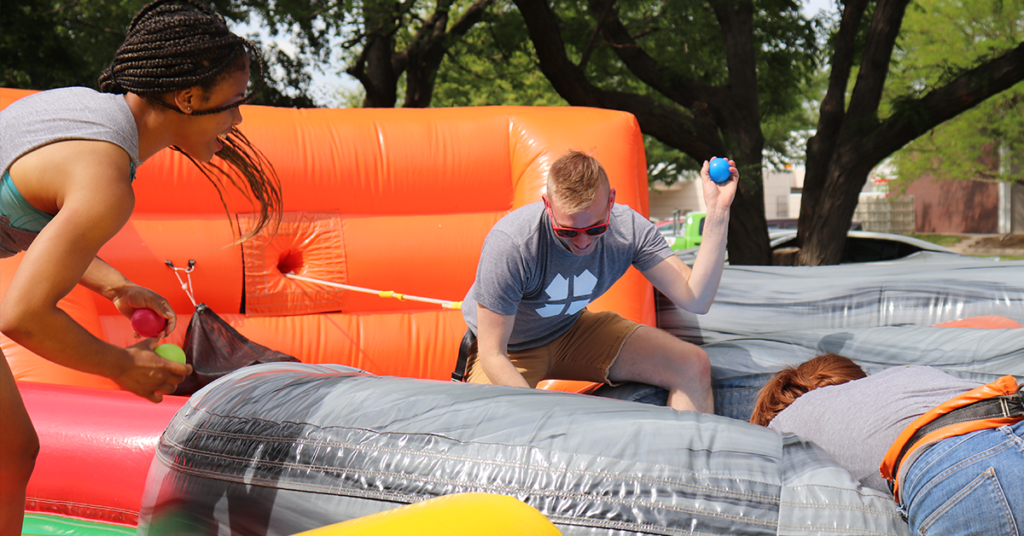 We also showed our team spirit. If you think we planned this, well…you are correct.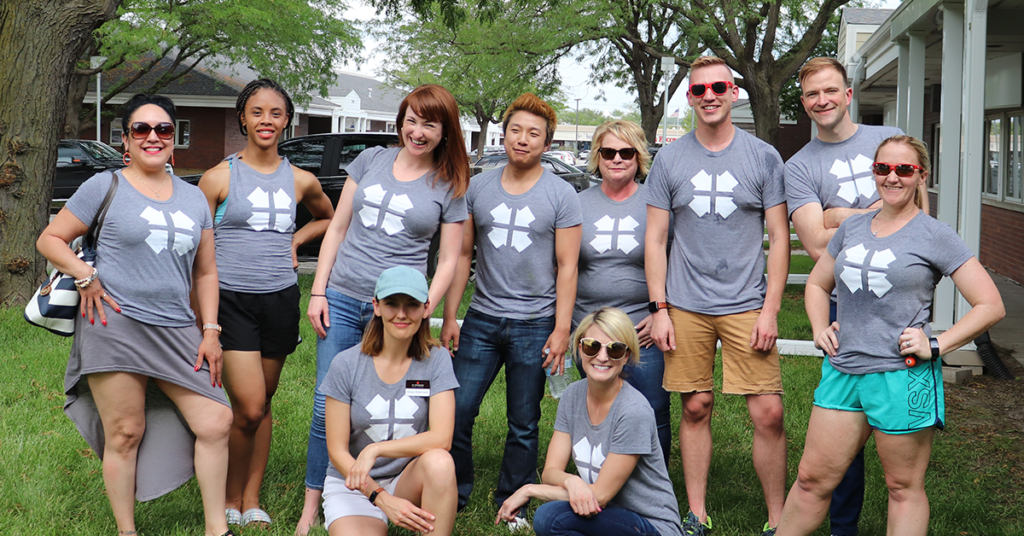 Last, but not least, let's admire the Trusted Vendors who took time out of their busy work day to come hang out with us!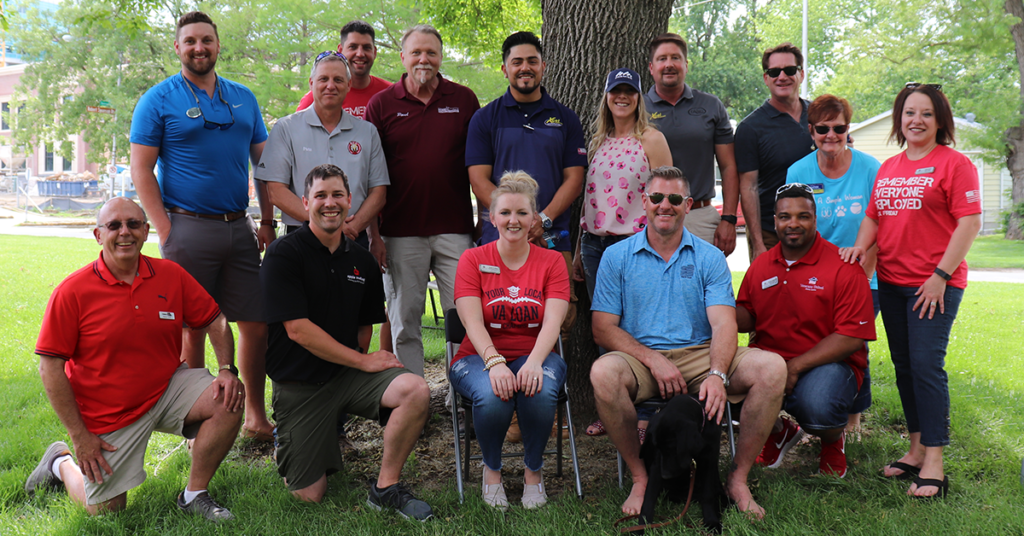 Who are all these awesome people, you ask?! They are a part of our Trusted Vendor program, which brings together vendors we've worked with before who we know will take excellent care of our customers. In return, we offer them marketing opportunities and invite them to events so they can get to know our employees on a personal level, thereby strengthening our employee's knowledge of who will best meet our customer's needs! We love bringing on vendors who want to be a part of the PJ Morgan Real Estate family. If you are interested in joining, contact me at kmackey@pjmorgan.com. If you are needing a Trusted Vendor you can rely on, check our trusted vendor page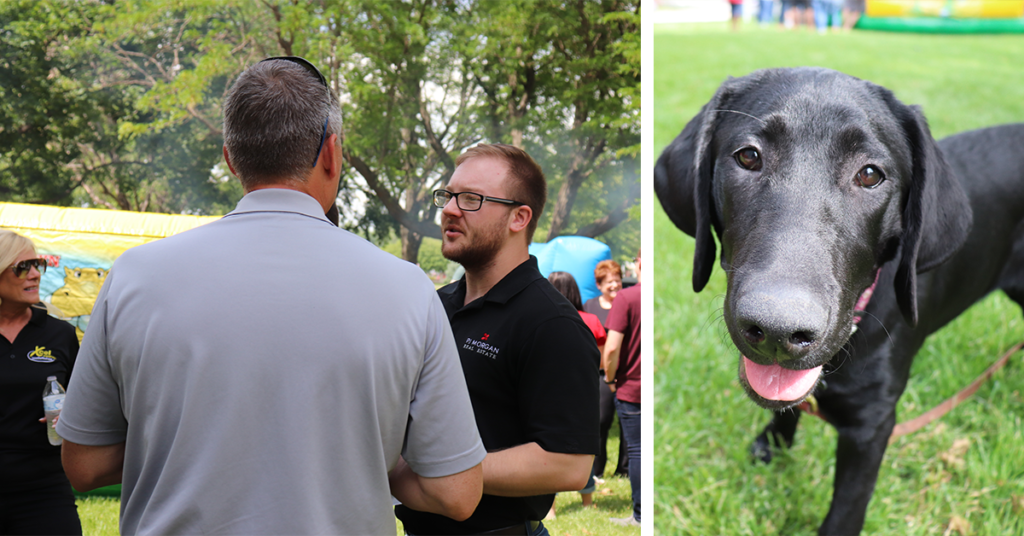 We want to wish all our Trusted Vendors a big thank you for your hard work and dedicated partnerships. I wonder what fun we will get into at next year's BBQ?
No matter what stage of life you're in, P.J. Morgan Real Estate is here for you. We offer commercial sales, leasing, and property management; residential sales, leasing and property management; business brokerage and real estate auction services. We're with you for life.