This is the wonderful time of the year where you FINALLY start to see signs of spring: the birds are chirping, the sun shines longer, and the temperatures are rising.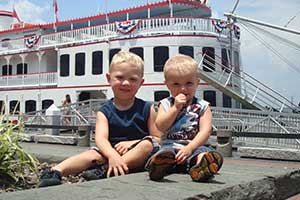 I always start thinking about the summer months and how quickly they will be here. My boys have a summer FULL of baseball, but we are fortunate enough to still have a few solid weeks of true, summer vacation. Where does my mind wonder? Our next trip!
Growing up, we took an amazing, memorable vacation almost every summer. Even though I didn't love it as a kid, my parents preferred a good ol' road trip. I so fondly look back on trips we took to Yellowstone, the Grand Canyon, Las Vegas and several visits to Colorado! They weren't short car rides by any means. My younger brother and I definitely drove our parents crazy by asking, "Are we there yet?" or "How much longer?" We didn't have the luxury of cell phones or iPads to keep us occupied. Needless to say, there were some cranky, stressful moments. However, we always had our fair share of laughs.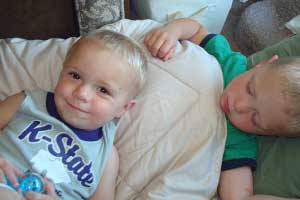 As a mom, I recall several similar moments with my own children. My husband, Kevin, worked in Georgia for three months in 2009. He was only able to fly home once, so we decided to spend the last couple of weeks with him in Georgia. The thought of flying by myself with a 1½ and 3½ year old was absolutely terrifying. At the time, I couldn't figure out the logistics of making it work. Kevin's parents had an RV, so that was the best (and only) option. It turned out to be one of the most incredible trips! The boys had their first visit to the ocean, we walked around Historic Savannah, and took a dolphin cruise (which was absolutely terrifying with two young children). I can honestly say, however, that each adventure was incredible. The vivid memories of the boys playing in the sand and pointing to the dolphins will stay with me forever.

A couple of years ago, we spent a week in Orlando at a Disney Resort. This trip was planned with my brother, his wife, their 2 sons and my parents. Kevin typically is not a fan of amusement parks, but he begrudgingly agreed to go. I'm pretty sure he had more fun than the rest of us combined… so much in fact he's giddy to go back. We also spent a day at Discovery Cove swimming with stingrays, dolphins and relaxing in their beautiful Wind-Away River. The very best part of that trip was simply knowing we were together. The boys made memories they will never forget. Evidently, Kevin did too!

I would love to hear your best vacation memory! Where is your favorite place to travel with your family? As a couple? Help me decide where the Archer Family should go next!