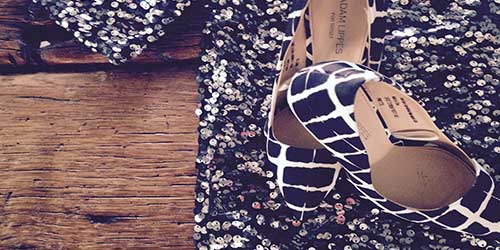 I know it has been a while, but did everyone's heart break when the TLC series What Not to Wear went off the air or was it just mine?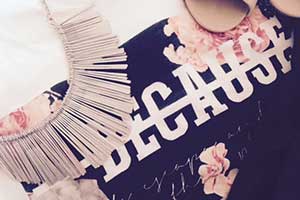 What Not to Wear was a show that offered not only invaluable wardrobe advice, but some worthy life lessons as well. And let's be honest, we could go back to a "simpler" time. Instead of getting advice on what not to wear, I have been deciphering if I hear, Laurel or Yanny (obviously Laurel)! 
In honor of my (still) favorite show, I bring you…what not to wear (while looking for houses). Plain and simple, wear something you love. Wear something that is you. And wear something that makes you confident.
Don't Wear: Uncomfortable Shoes
This means something completely different to every person. Don't even think I am saying don't wear heels, I promise those words would never come out of my mouth – I love a good heel! But if heels aren't your thing, then the first day looking at houses probably isn't the time to try them out. Looking at houses can take hours and there can be treacherous terrain. Wear something you love, but more importantly something that also loves you back. Sometimes when heels aren't going to cut it, I break out my second favorite shoes, my Adidas kicks…love!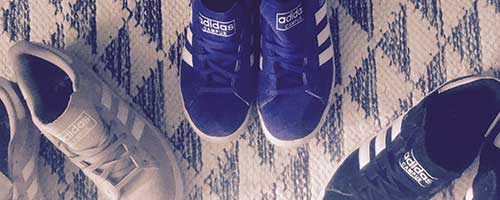 Don't Wear: Improper Weather Apparel
The great thing about real estate is you can look at houses 365 days a year, any time of day. The worst thing about real estate is you can look at houses 365 days a year, any time of day. That means we will be looking in the rain, the wind and the snow. We live in Nebraska, so these three things could all happen in one day! Wear that jacket, mittens and scarf. Bust out that rain coat and umbrella. Bring a light jacket. Sport the sunglasses for the rides in the car. Now is not the time to show up unprepared for facing Mother Nature. No matter what accessories you bring along, always remember… nothing basic please. Life is too short for that kind of nonsense.
It's spring time, which means my favorite accessory, a sun hat, and I are re-united and it feels so good! Sorry to break it to you, but this year is all about hats: fedoras, sun, newsboy, bucket, and berets. Don't judge it. Just put it on and rock it the entire time! I might also have a slight addiction to spring jackets…what can I say – a girl needs options!
And last, but certainly not least is…
Don't Wear: Something That Doesn't Make You Feel Fabulous
I'm not going to lie, buying a house is hard. It's a life-changing decision. You are emotional and irrational. There will probably be tears. Every day my wardrobe helps me be the person I need to be that day.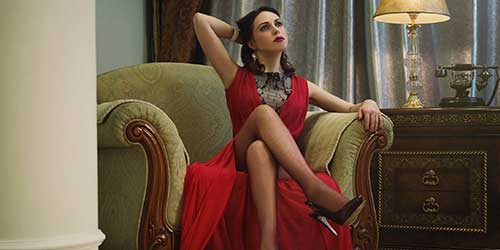 Buying a house is also amazing. I am always in favor of letting your wardrobe motivate you and inspire how your day is going to go. And every day my wardrobe helps me be the person I need to be that day. If nothing else, I usually just go for fabulous. So look deep in that closet and find something that says, "I'm going to fall in love with a home today, and I'm going to look AMAZING doing it!"
Feel free to reach out to me for advice about a new home OR a new outfit! And let me know what wardrobe items are a must-have for you this season. Happy (and stylish) house hunting!