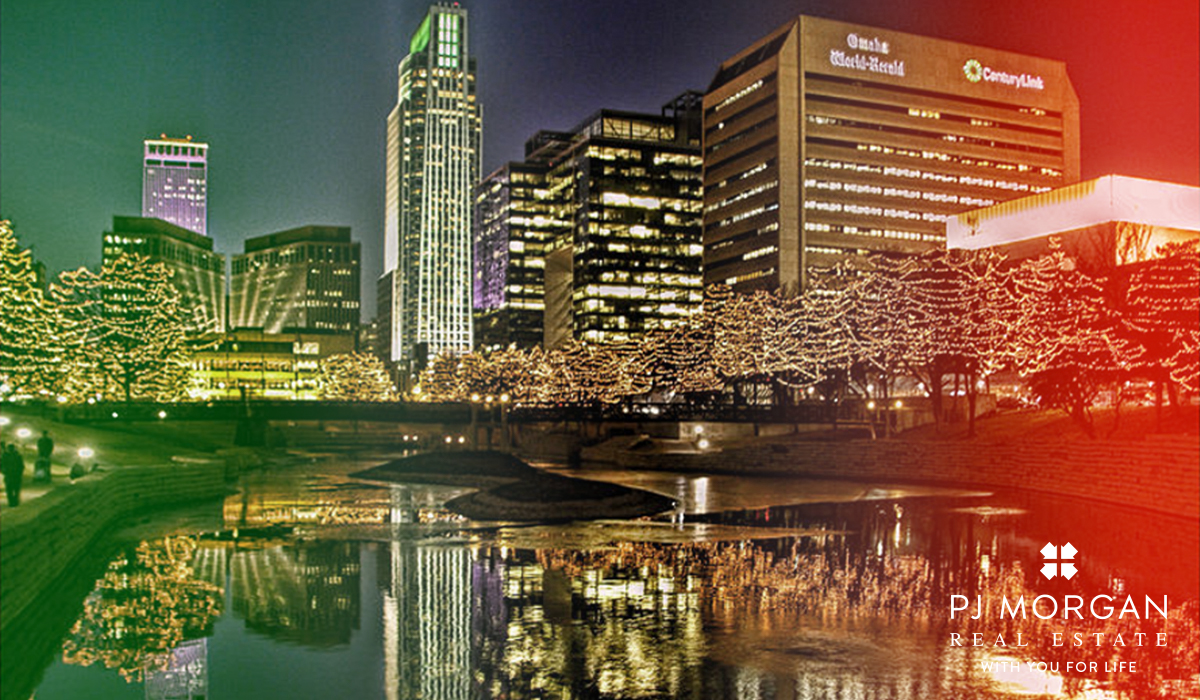 You probably hadn't noticed, but it's the holiday season! We are so lucky in Omaha to have tons of great holiday events, attractions, and activities for all ages. This week we have loaded our *sleigh (blog) with our "nice-list" of things to do in Omaha this December.
---
Holiday Harmony
When: Nov. 22, Nov. 24-26, and Dec. 2-3, Dec. 9-10, and Dec. 15-23, various times
Where: Lauritzen Gardens, First and Bancroft streets
What: Enjoy live music amid the festive garden surroundings.
Cost: Included with admission, which is $10 adults, $5 children 6-12). Members are admitted FREE.
---
"Santa's Magic"
When: Nov. 23 through Dec. 23, multiple shows daily; Santa arrives with the Omaha Fire Department on Nov. 23 at 10 a.m.
Where: Omaha Children's Museum, 500 S. 20th St.
What: An interactive exhibit featuring Santa, the Snow Queen, elves and indoor snow. Be sure to come with your wish list.
Cost: Included with regular Museum admission, which is $13 for ages 2+, $12 for seniors, and FREE for children younger than 24 months and members
---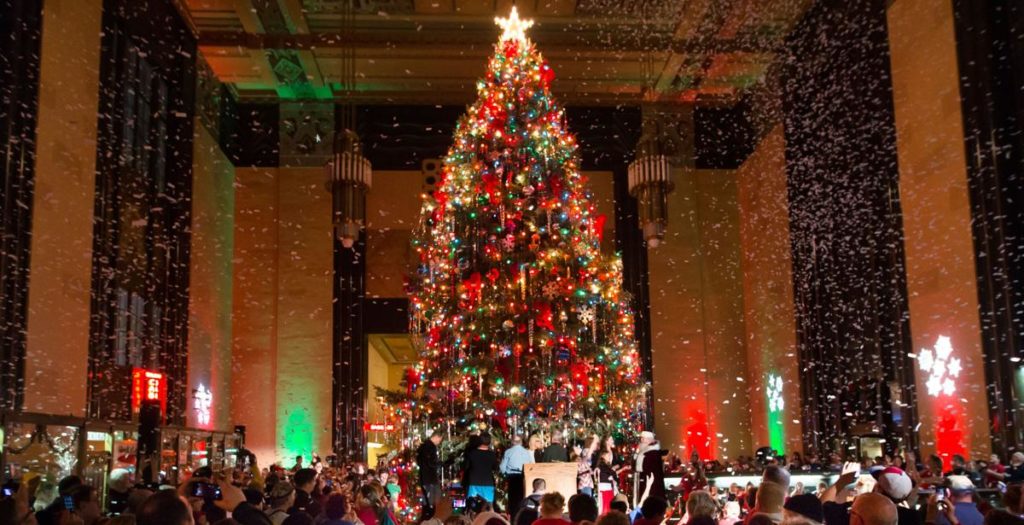 Christmas At Union Station
When: Nov. 23 through Jan. 6, 2019
Where: The Durham Museum, 801 S. 10th St.
What: See the region's largest Christmas tree, the Holiday Cultural Tree Exhibit, and meet Santa (Saturdays, Nov. 25-Dec. 23, 10:30 a.m. to 3 p.m.; Sundays, Nov. 26-Dec. 17, 1-3 p.m.; Tuesdays on Dec. 4, 11 and 18, 5 to 8 p.m.). Holiday Concert Series performances are Saturdays at 10 a.m., Sundays at 1 p.m. and Tuesdays (in December) at 5 p.m. Holiday Cultural Festival is Nov. 30 from 5 to 8 p.m. Family Nights With Santas are every Tuesday in December from 5 to 8 p.m.
Cost: Included with regular admission, which is $11 for adults; $8 for seniors; $7 for children 3-12; and free for members and children age 2 and under.
---
Sounds of the Season
When: Saturdays, Nov. 24 through Dec. 22, 7 to 8 p.m.
Where: Gene Leahy Mall and the Old Market
What: Carolers and performers will be performing on Saturday nights.
Cost: FREE
---
Gingerbread House Display
When: Nov. 17 through Dec. 31, 10 a.m. to 8 p.m. daily; the center closes at 3 P.M. on Thanksgiving Eve, Christmas Eve and New Year's Eve. The center will be closed on Thanksgiving Day and Christmas Day.
Where: Mormon Trail Center at Historic Winter Quarters, 3215 State St., and Kanesville Tabernacle, 222 East Broadway, Council Bluffs, Iowa
What: It's an annual gingerbread house display that's free to visit!
Cost: FREE
---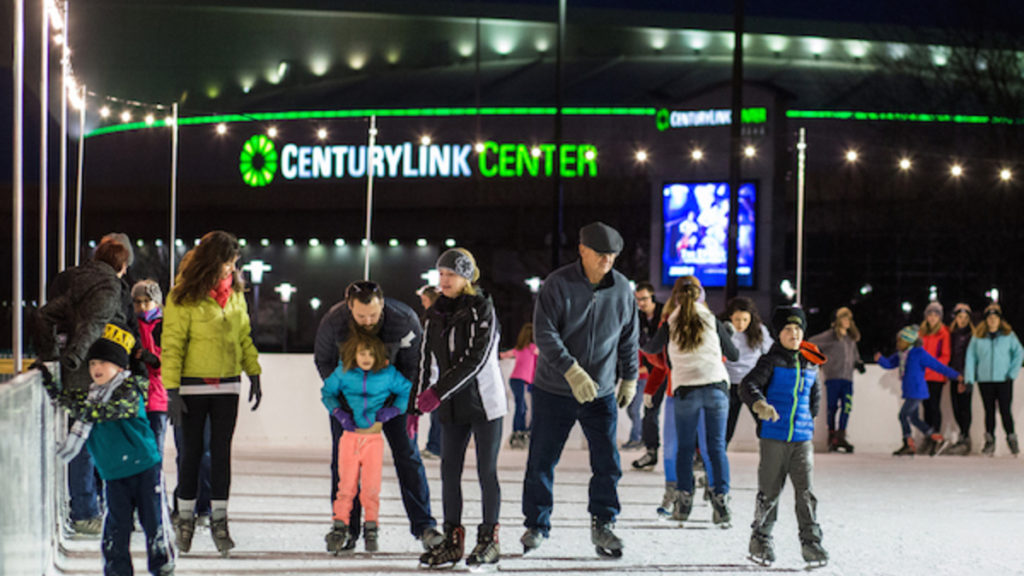 The Capitol District Ice Rink
When: Dec. 7, 2018, through Jan. 21, 2019; hours are Sundays, noon-9 p.m., Monday thru Thursday, 6 to 10 p.m., Fridays, 6 – 11 p.m. and Saturdays, noon to 11 p.m. (opening ceremony is Dec. 7 at 5:45 p.m.)
Where: The Capitol District, 10th Street and Capitol Avenue
What: Outdoor skating in downtown Omaha.
Cost: $10, includes skate rental (admission is still required for patrons who bring their own skates) and benefits the Food Bank for the Heartland.
---
Meet Santa's Reindeer
When: Nov. 17 through Dec. 20, Mondays through Saturdays from 7 a.m. to 9 p.m. and Sundays from 9 a.m. to 6 p.m.
Where: Mulhall's, 3615 N. 120th St.
What: Visit with Dasher and Dancer inside the greenhouse. Mulhall's is also a great place to take a few family photos!
Cost: FREE
---
Holiday Classics Retro Film Series
When: Nov. 30 through Dec. 13; show times may vary by location
Where: Marcus Cinemas participating locations; in Omaha that includes Majestic, Twin Creek, and Village Pointe
What: Movies screened include "Elf," "Home Alone" and "It's a Wonderful Life" (Nov. 30 through Dec. 6); and "Christmas Vacation," "The Polar Express" and "Miracle on 34th Street" (Dec. 7-13).
Cost: $5
---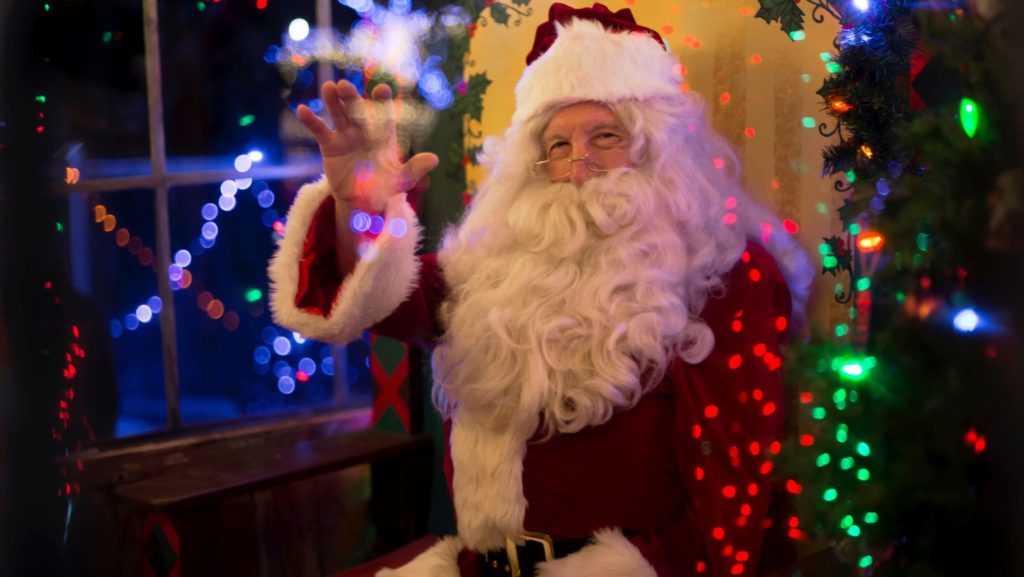 Storytime With Santa
When: Thursdays, Dec. 6-20, 10:30 to 11:30 a.m.
Where: Village Pointe Shopping Center, 17305 Davenport St. at Premier Bank (Dec. 6), Gap (Dec. 13), and Charming Charlie (Dec. 20)
What: Santa will read a holiday story to kids. Treats and/or giveaways will be provided for children attending.
Cost: FREE
---
Physicians Mutual Omaha Symphony Christmas Celebration
When: Dec. 8-16; performances are Thursdays and Fridays at 7:30 p.m., Saturdays at 2 and 7:30 p.m., and Sundays at 2 and 6 p.m.
Where: Holland Performing Arts Center, 1200 Douglas St.
What: An annual tradition on stage featuring the orchestra, dancing Santas, singers and more.
Cost: TBD
---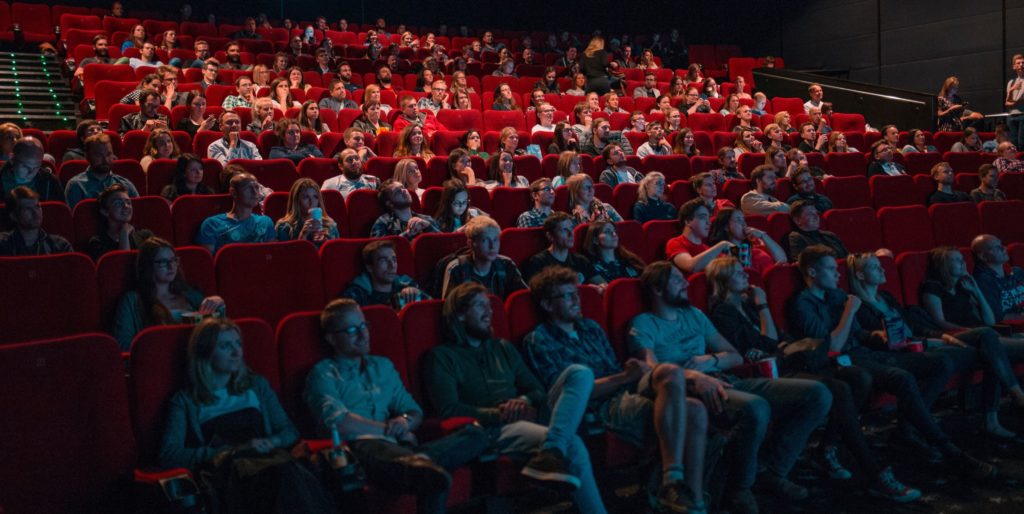 "Home Alone" Screening
When: Dec. 11, 7 p.m.
Where: Film Streams at Ruth Sokolof Theater, 1340 Mike Fahey St.
What: Screening with an introduction by Kacie Baum, UNMC Events and Science Outreach Coordinator, who will examine the burning question beneath those yuletide antics: Is Kevin McCallister a psychopath?
Cost: $10, general admission; $7.50, seniors, students, teachers, military and those who arrive by bike or bus; $5, members.
---
Las Posadas 2018
When: Dec. 13, 6 to 8 p.m.
Where: El Museo Latino, 4701 S. 25th St.
What: Activities for children, music, and refreshments, as well as the opportunity to participate in a traditional Posada beginning at 6:30. Las Posadas is a holiday tradition at Christmas time, taking place in December each year. Posada is Spanish for "inn." The traditional song for "asking for Posada" refers to the journey of Mary and Joseph. The Posadas today consists of singing the traditional Christmas song and places one group of singers as the "Inn-keepers" inside a home, and another group of singers as the "pilgrims" on the outside. The "pilgrims" sing asking for a place at the Inn. The "In-keepers" respond by singing that there is no place at the Inn. The pilgrims go from house to house singing, until finally, someone invites them in.
Cost: FREE
---
Hogwarts Holiday Lock-In
When: Dec. 14, 6:30 to 8:30 p.m.
Where: Omaha Public Library Abrahams branch, 5111 N. 90th St.
What: Join us for a spectacular evening of holiday festivities at Hogwarts. Witches and wizards are encouraged to wear their holiday robes for this night of feasting, questing, and camaraderie. A parental permission slip must be signed.
Cost: FREE (registration required; for ages 7-12)
---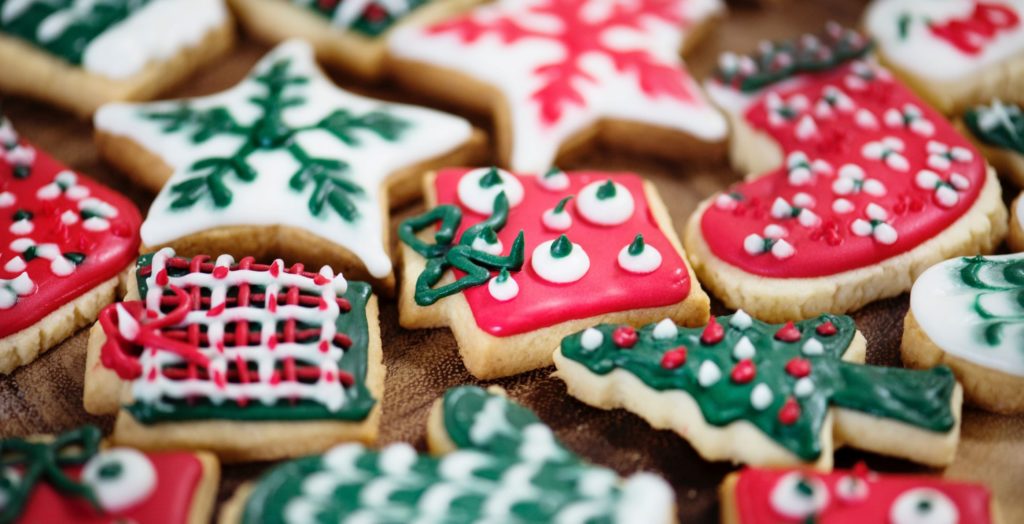 Christmas Cookie Class
When: Dec. 16, 5 to 6:30 p.m.
Where: Hardy Coffee Co.- Highlander, 2112 N 30Th St.
What: Learn the tricks of the trade, from Kim, the resident pastry decorator. Cost includes a small drink and a dozen sugar cookies to decorate and devour.
Cost: $30
---
Mannheim Steamroller Christmas
When: Dec. 22 and 23; performances are Saturday at 7:30 p.m. and Sunday at 7 p.m.
Where: Orpheum Theater, 409 S. 16th St.
What: The group's Christmas concert is full of multimedia special effects and has become an annual holiday tradition at the Orpheum Theater.
Cost: TBD
---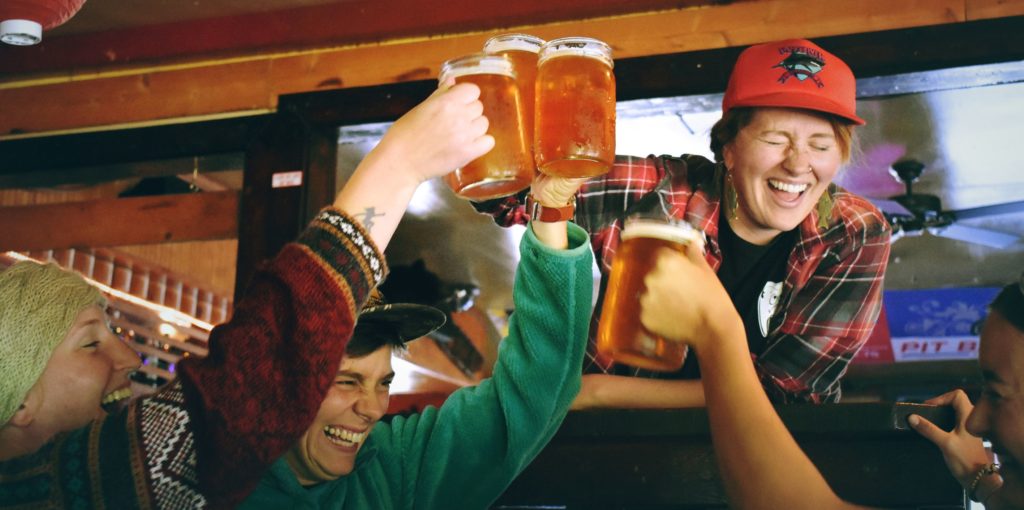 Cruising for a Cause
When: Dec. 22, 11 to 8 p.m.
Where: Blackstone Social, 3910 Farnam St.
What: Enjoy a full day of Christmas cheer and holiday spirits at the first-ever Cruisin' for a Cause event. The exclusive pre-party starts at Blackstone Social at 11:00 am with DJ Silkee. Then take party buses to 3 bar stops from 2:00-8:00 pm, during which drinks will be provided on the buses. Party bus transportation AND a festive long-sleeve t-shirt are all included with your party pass. You must register by December 12th to guarantee a t-shirt.
Cost: Starts at $70
---
Bubbly New Year's Eve Party
When: Dec.31, 5 to 8 p.m.
Where: Omaha Children's Museum, 500 S. 20th St.
What: Have all the fun of a New Year's celebration without staying up too late. This year, we're ringing in the New Year with bubbles! Enjoy bubble activities like DIY bubble wands, bubble painting, and the popular Bubble Science Show. Plus, there will be character meet & greet opportunities with a mermaid! The night ends with a bubble wrap stomp, sparkling apple juice toast and a fizzy countdown at "midnight."
Cost: Included with museum admission, which is $13 for ages 2-59, $12 for seniors, and FREE for members and kids under 2
---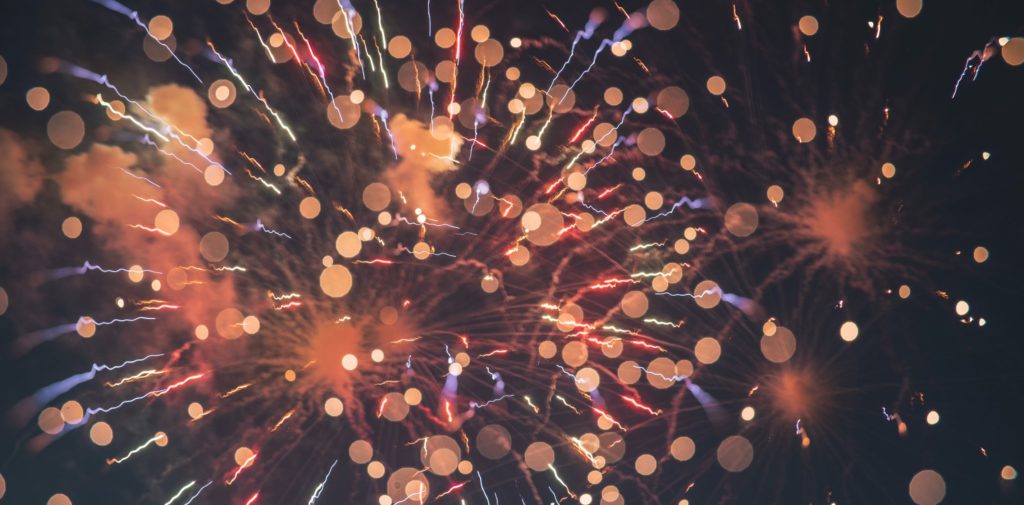 Holiday Lights Festival – New Year's Eve Fireworks Spectacular
When: Dec. 31, 7 p.m.
Where: Gene Leahy Mall,14th and Farnam streets
What: The show will feature a mesmerizing display of fireworks designed by J&M Displays and choreographed to a special Iconic 60s musical accompaniment broadcasted on STAR 104.5; viewers are encouraged to tune in. The official viewing site is the Gene Leahy Mall.
Cost: FREE
---
This huge list covers maybe half of the great events you can attend this season! So, get out there and jingle your bells and get a heavy dose of holiday cheer! And if on your travels, you notice a particularly festive neighborhood and want to talk about making a move—we can definitely help with that too!