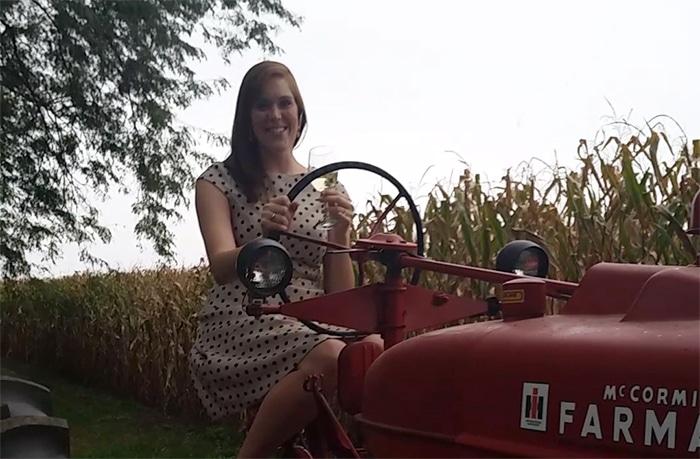 Hannah Porto shares her experiences as a Realtor and Property Manager, keeping in tune with her love of small town living, in her series Green Acres.
Stuff. Do you like stuff? I certainly do. Particularly stuff for my house. I don't care what anyone says, a great scented candle and rockin' tea towels hanging from the oven handle can truly bring a kitchen to life!
Given my profession as a property manager and real estate agent, I'm in and out of beautiful homes every day. There are some days I walk in a house and spot a few things that could easily be changed to help it sell quickly. For example, maybe remove the jaguar coffee table from the jungle-themed basement and paint the walls a fresh coat of "Please Buy Me Beige." I'm not sure when jungle-themed basements became a thing of the past, but they apparently are now and I will have to mourn privately.
Then there are days when I walk into someone's house and I'm just jealous. The scented candle is burning, the tea towels are gorgeous and there's even a bowl of fresh fruit on the table! All I want is to live in a house where there's fresh fruit on the table.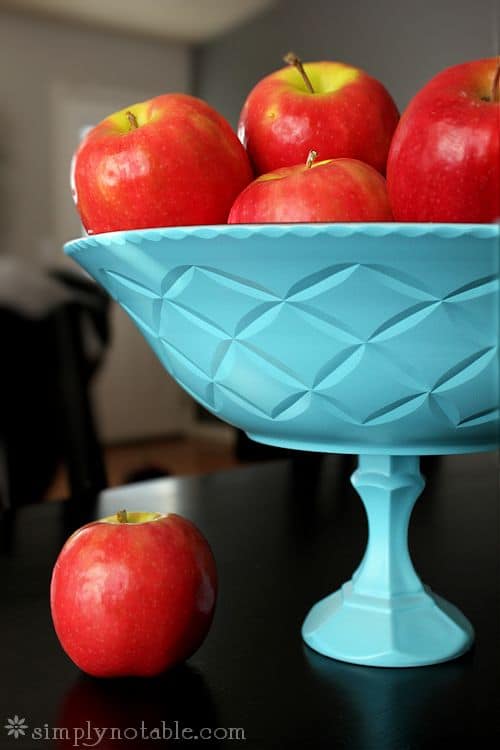 It seems, however, that keeping your house "on point" while still keeping food in the fridge, and your husband from giving you side eye when you walk through the door with MORE shopping bags, is just getting harder and harder these days. What's a good-looking girl with a mild shopping problem to do?!
Well, a few weeks ago, I was expecting some friends over for dinner. They'd all seen my house before, so, of course, I absolutely HAD to change up my décor a bit. Rather than loading the dogs in the car for a trip into town to shop for new gems, I went exploring at home.
Fortunately, a few years ago, my husband and I bought a small acreage outside of town that came with a barn and outbuildings. The acreage belonged to a lovely older woman who must have loved treasures just as much as I do, because she left me tons of them!
I ventured out to our barn, and, after braving a semi-rotted wooden ladder and some spiders that were in no way related to Charlotte, I laid eyes upon this beauty.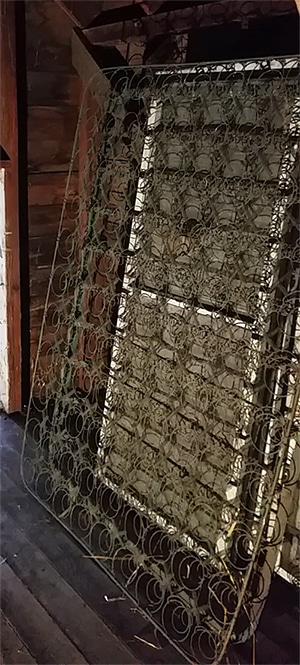 Now, she may not look like much, but I like to think I've got a "creative eye." What to do with old mattress springs…
Feeling experimental (and brave), I tracked down a hatchet and quickly realized it was pointless.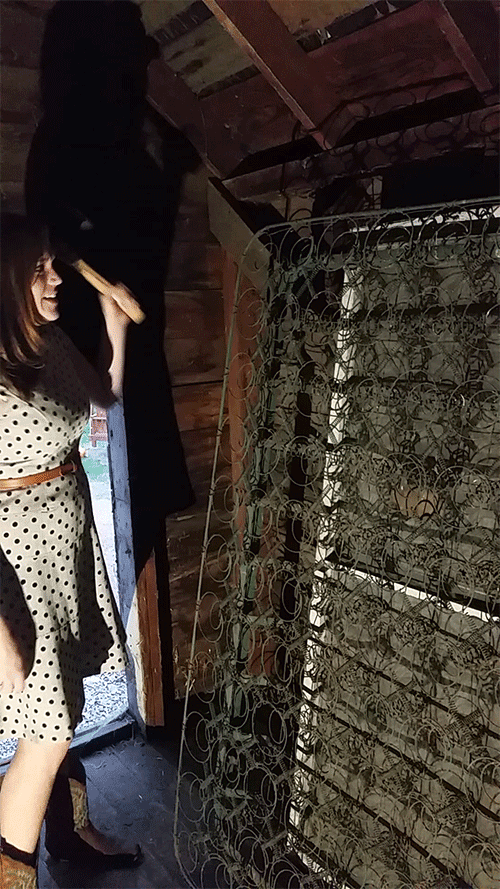 Next, I channeled Paul Bunyan and wielded a very large ax. Still no luck.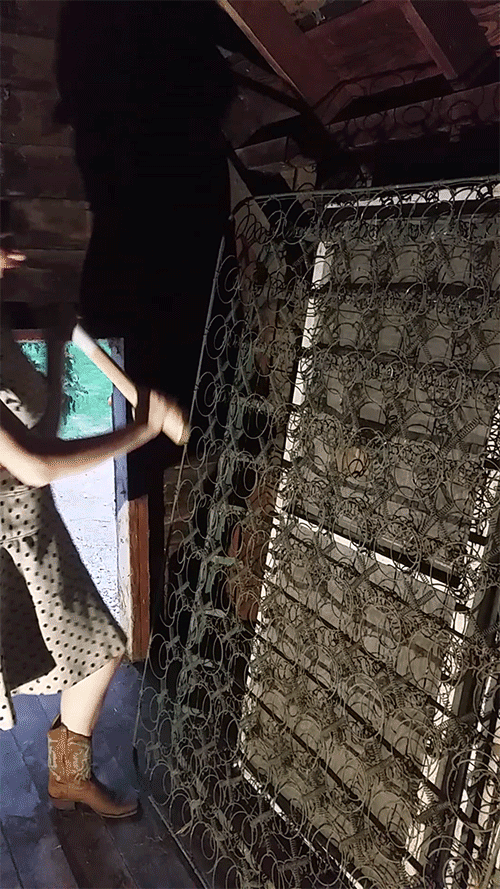 Alrighty, time to get serious. Where did those giant wire cutters go…
Hey! We've got a legit craft project going on here! I scurried back to the house in a victorious flurry.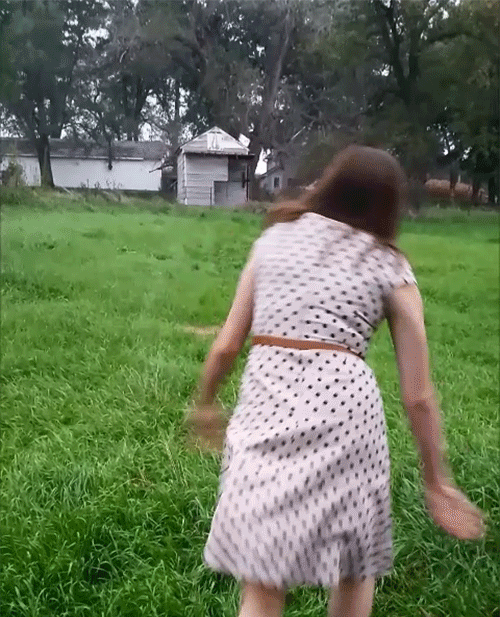 With my mattress spring as inspiration…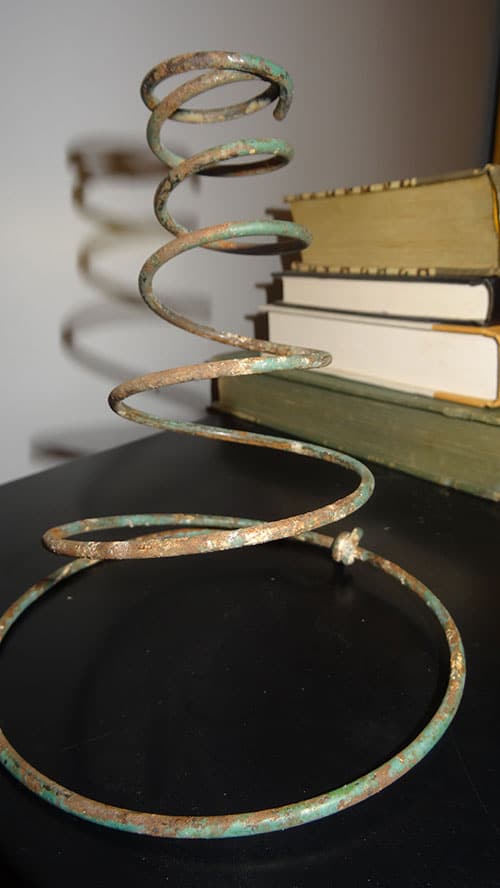 I headed to my craft station (plastic totes) to forage for some craft flowers, and scooped up an old brown bottle that fit my "country chic" theme.
Twist of a spring here, high-tech flower arranging there and voila! I had a serious OMG, too-cute, flower arrangement, courtesy of an old, cruddy mattress spring.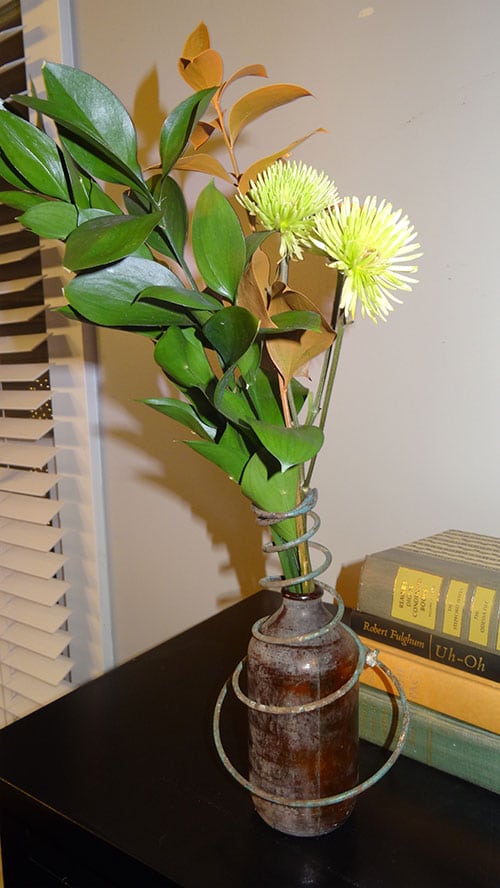 Later, with the house set and ready for guests, I poured myself a cocktail and awaited their arrival and imminent praise of my glorious afternoon achievement.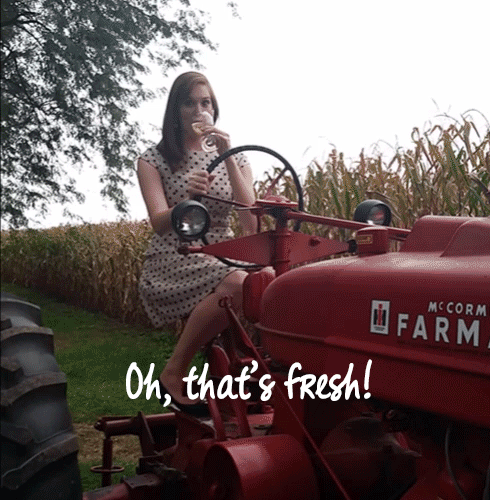 I love repurposing old, unused items – an I've got a treasure trove of them! Any suggestions for my next project?