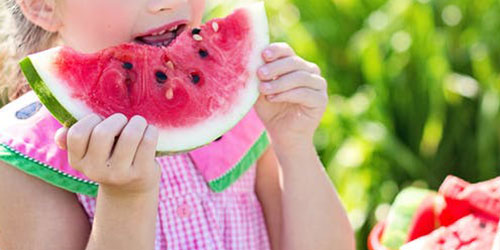 Even though the temperatures we've endured make it seem like we are in the middle of July, next Thursday is officially the first day of Summer! Grab your sunscreen, sunglasses (preferably a pair from PJ Morgan Real Estate) and this list of top 10 things to do in Omaha with your kids!
Henry Doorly Zoo: Unless you live under a rock, you've been to the Henry Doorly Zoo. However, if you haven't been in a while, you are definitely missing out! There are so many NEW attractions to see; from the African Grasslands (I love the giraffes), to cooling off at the Alaskan Adventure Splash Park, to the newest Children's Adventure Trails, it's all amazing. My son Larsen loved the ropes at the Adventure Trails. For new moms, they even have two private nursing rooms located here! Pick a day (or several) and go experience one of the top zoos in the world this summer!
Omaha Children's Museum: This amazing museum offers incredible permanent and special exhibits all year long. Teenage Mutant Ninja Turtles are here now through September 2nd – Cowabunga Dude! With more than 45,000 square feet of exhibit space, your little ones are bound to have a great time!
College World Series: I remember coming to Omaha the same weekend as the CWS for softball tournaments (BONUS: sometimes we stayed in the same hotels as the baseball teams!). One specific year, three of us and our fathers were able to celebrate Father's Day at Rosenblatt Stadium by watching the greatest game ever invented! I love baseball. The 2018 event kicks off today with Fan Fest and games begin tomorrow. Brave the heat and start making those memories. Don't forget to treat your dad. Father's Day is Sunday!
Splash pads and swimming pools: It's tough taking my almost 1-year-old and 4-year-old out to a water park or pool by myself, when my husband is working. So, what better way to cool off from all this 90-degree heat than FREE fun at the many spray grounds and splash parks in our area. Click here and here to find the nearest water fun near you!
Old Market: What can't you do in the Old Market? It has everything from shops, restaurants, galleries, slides at the Gene Leahy Mall and ice cream at Ted & Wally's. Take a stroll through the passageway and make your way out to the locally owned shops. Before you head back home, make a special trip to Hollywood Candy and get your kids all hopped up on sugar. You'll appreciate that crash a little later. ?
Mahoney State Park, Wildlife Safari Park, Strategic Air Command & Aerospace Museum, Platte River State Park: Venture west near Ashland and you'll find some great activities just outside of Omaha. Now, I haven't made it to Mahoney State Park yet, but it's on my list to do this summer. Last summer, we made it to the Wildlife Safari Park. Larsen had a blast. I was a little worried when the bison were in the road and wouldn't move but eventually they did. I may or may not have called my insurance agent to see if bison charging was covered on our policy!
Bowling: When it's hot outside, take the fun inside and go BOWLING!! Maplewood Lanes, The Mark, Peacekeeper Lanes (at Offutt AFB), Mockingbird Lanes, Sempeck's, West Lanes, Western Bowl, Papio Bowl and Thunder Bowl in Council Bluffs all have two FREE games each day for kids 15 and under, all summer long! Check out this link to get registered!
Outdoor Movies: Why not watch the stars under the stars? There are many places around town that play family-friendly movies. Grab your blanket, snacks, and enjoy the show! Click here for more information.
Omaha Storm Chasers: Yes, I know I've already talked about baseball. The Omaha Storm Chasers are here ALL SUMMER and isn't baseball the best part of summer anyway?? Werner Park is extremely family-friendly. On Sundays, they have their Family FUNday with clowns and balloon artists, and the kids are able to run the bases following the game. They have the Centris Family Fun Zone, complete with a carousel and bounce houses. They also have the Borsheim's Diamond for the wiffleball players and the Y Basketball Court. There's even a mini golf course! Grab your family and head on over to Papillion!
Food: I don't know about your kids, but my kids get "hangry." I'm talking whiny, crying, body flopping, total meltdown if they haven't had a snack or meal within the last hour. So, where do you go to feed these little monsters without breaking the bank? There are plenty of restaurants around town where kids eat FREE.  Spaghetti Works in the Old Market allows kids 11 and under to eat free all day on Mondays. On Tuesdays, kids 12 and under are free (per paying adult) at the Pizza Ranch off 85th and Center. Agave Azteca in Ralston has balloon animals and face-painting, where kids eat free on Wednesdays. Monday-Friday after 4pm, kids 12 and under eat free (with the purchase of an adult entree) at the Paradise Bakery and Café in Regency!
Is your favorite place not on the list? I'd love to hear where you take your family to create your memories. Better yet, let's see your summer family pics from around Omaha! No matter where your family spends their summer outings, enjoy the memories you make and don't forget to take lots of pictures!!
Have a safe and happy summer from my family to yours.