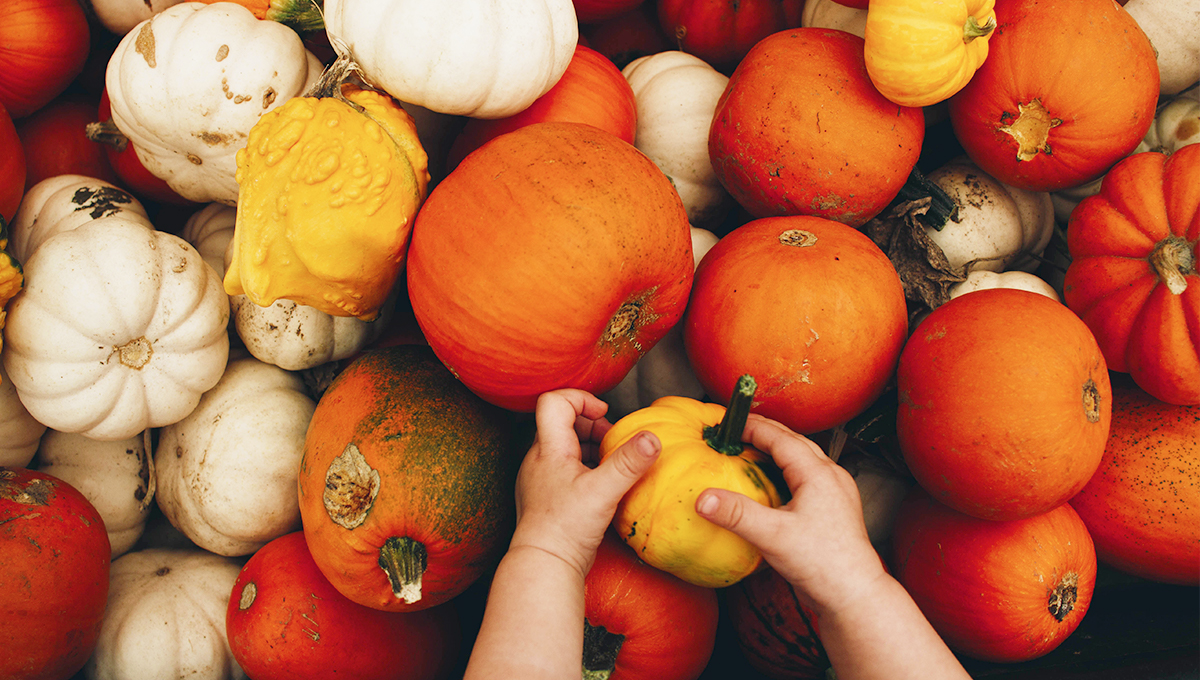 Is there anyone who disagrees that fall is the most wonderful, charming season in Nebraska? The air gets crisp but we still have days of warm sunshine. We get to pull out our boots and sweaters and scarves. There is pumpkin spice everything, football parties and raking leaves in the yard. However, nothing compares to the fun of pumpkin patches! We are lucky to have multiple fantastic options in the area, so I have compiled a list of some of my family's favorites: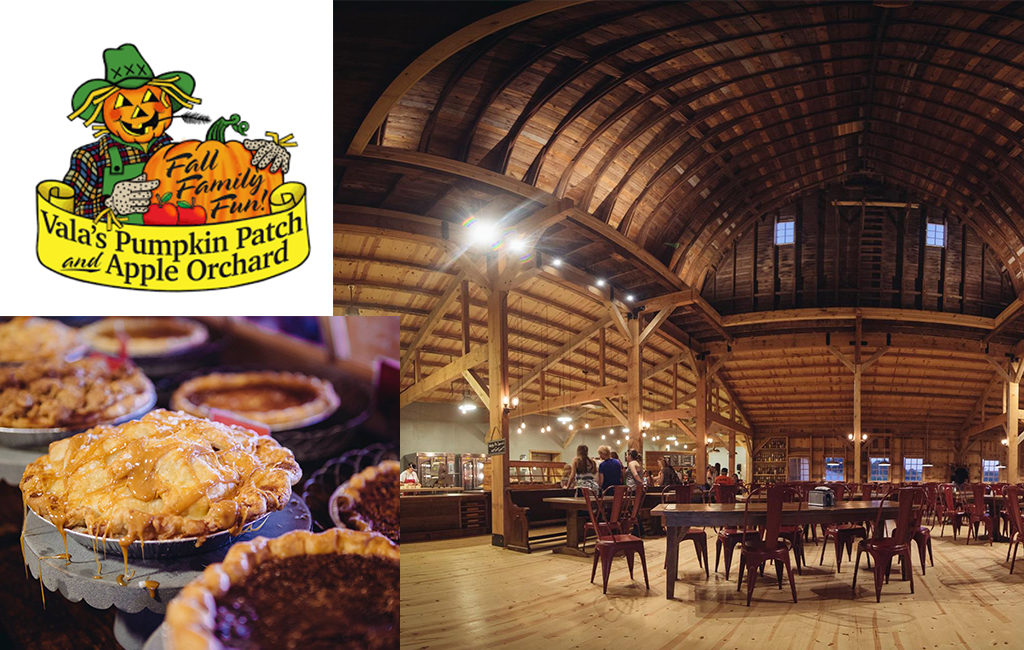 12102 S. 180th Street
Gretna, NE 68028
Sunday-Thursday: 9AM-9PM
Friday-Saturday: 9AM-10PM
Fridays, Saturdays, Sundays
$21.95 per person + tax
Mondays – Thursdays, Discount Admission
$11.99 per person  + tax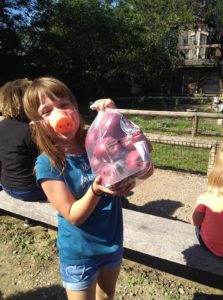 I will start with the biggest, and Vala's wins that contest by a mile. From their humble beginnings in the early 90's they have grown to be the Disneyland of pumpkin patches. They have over 50 attractions and activities including: pig racing, the haunted farmhouse, pedal go-karts, jumping pillows, pumpkin cannons, ziplines, carnival games and many more. They also have some amazing food (hello, giant medieval turkey leg!) served out of several kitchens and food stands. While Vala's has the most activities, locals know that it can get VERY crowded on the weekends (not to mention pricier). Beat the crowds by going on a weekday or weeknight if possible, and make sure to have a slice of pie in their beautiful pie barn.
---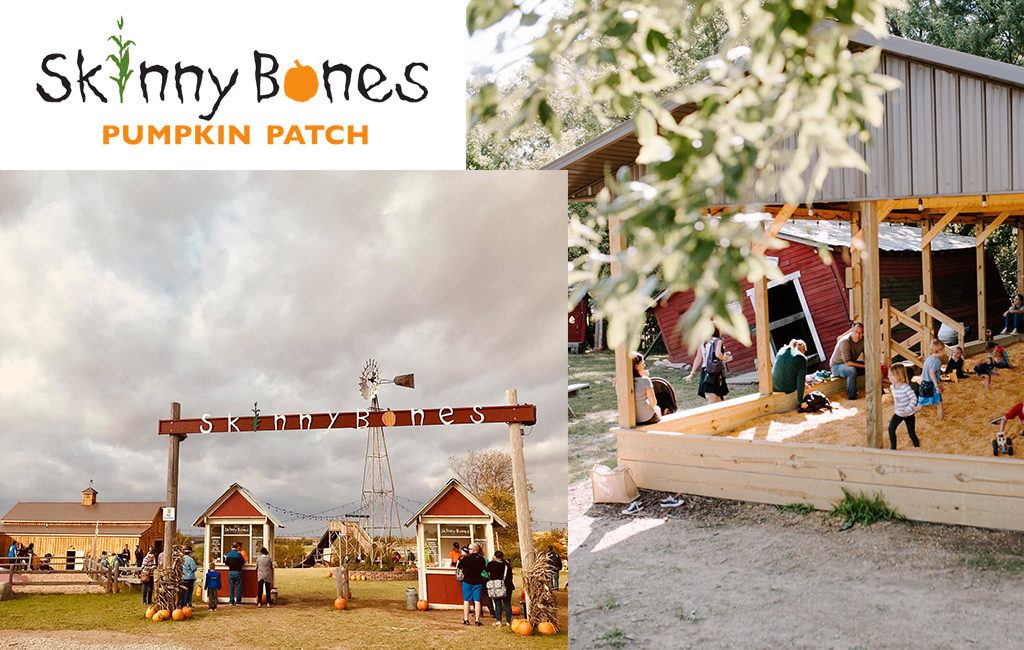 3935 State Highway 133,
Blair, NE 68008
Monday-Wednesday: 9AM-3PM
Thursday: 9AM-9PM
Friday-Saturday: 9AM-10PM
Sunday: 9AM-7PM
Monday-Thursday
$10.95 per person + tax
Friday-Sunday
$13.95 per person + tax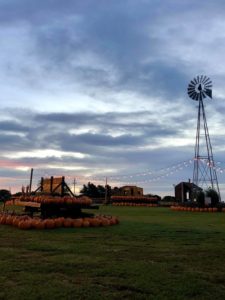 Just north of the metro area we have Skinny Bones Pumpkin Patch, which has been operating for the last 10 years. Skinny Bones has a lot of the fun activities that Vala's offers but on a much more manageable scale. We really enjoyed the Rolling Racers (think giant human hamster wheel) and the tilted house. They also do a flashlight night on Fridays, where you take a flashlight through the corn maze, and a haunted corn maze on Saturday nights for the truly brave.
---
11001 South 48th Street
Papillion, NE 68133
Monday-Thursday: 9AM-8:30PM
Friday: 9AM-6PM
Saturday-Sunday: 10AM-6PM
Monday-Friday
$7.00 per person + tax
Saturday-Sunday
$10.00 per person + tax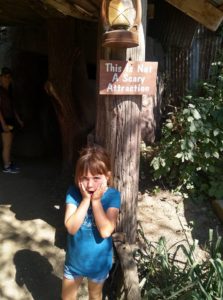 To the south we have Bellevue Berry and Pumpkin Ranch, which operates as a pumpkin patch during the week and weekend days, and a Ranch of Terror on the weekend nights. Because I get scared easily I will just be focusing on the G-rated daytime version. If you like pirates, this is the pumpkin patch for you! They have two life-sized pirate ships in their Pirate Cove, and their Pirates Pub is open on the weekends serving adult beverages, turkey legs and more. The hayrack ride goes through a spooky forest on the way to pick pumpkins, if you want a mild scare (even mild enough for me). It's another great option for family fun in the area.
---

1098 County Road N
Oakland, NE 68045
Tuesday-Thursday: 10AM-3PM
Friday: 10AM-6PM
Saturday-Sunday: 12PM-8PM
Tuesday-Sunday
$8.50 per person + tax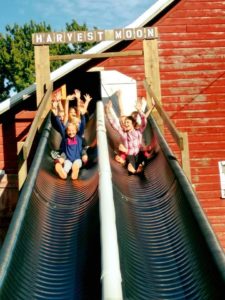 Our last pumpkin patch is a short road trip north to Oakland, Neb. Now, to be transparent, one of our employee's family runs Harvest Moon. She MAY be in charge of posting our blogs, so we are of course a little biased. However, this pumpkin patch truly is worth the extra drive. It is beautifully landscaped with all the fun activities you'd expect to find, like: pedal go-karts, ziplines, a corn pit, jumping pillows, a corn maze, rail rollers, outdoor games, etc. And they also have a puppet theater, free magic shows on the weekends, and you can rent a fire pit for only $25!
---
These are just four of our favorites, but there are many other area pumpkin patches to explore this fall, including: Arbor Day Farm, Camp Fontanelle, Roca Berry Farm, Wenninghoff's and more. So, what are we waiting for? Let's go eat a caramel apple, jump in a pool of corn and soak up all the fun of fall in the Midwest!