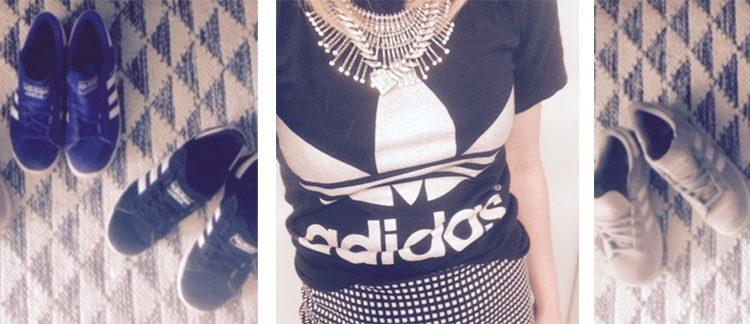 Today I am sharing seven things I'm kind of in love with… okay really in love with. Okay #obsessed with. ?
A little home decor stuff, a little fashion stuff, and throw in some life stuff for good measure! Anyone who knows me knows I crush hard and often… like on the weekly. I crush on people (mostly Ryan Ellis), I crush on outfits (mostly black) and I crush on rescue puppies (every day).
So, let me take a minute to introduce you to my latest crushes:
Mixing Metals
Oh, the age-old question, "gold or silver?" The answer might be mind-blowing to some, but you can now mix gold and silver! Today is the day we no longer have to choose. Whether it's home decor or jewelry, there's a new trend – we now live in a world where silver and gold can not only coexist, but also live harmoniously together. #finally
Shiny Nails
Now this is truly amazing. It's called Chrome. Much like my wardrobe, I used to be pretty committed to my black/very dark gray nails. And then one day someone created this shiny little miracle. #itslikeamirror
Shiny Lips
I'm all about the pink lipstick (it's kind of my signature). But recently, perhaps spurred by motherhood, I've just felt classy, and so I've started to mix a shiny, light pink gloss into my lipstick routine. #subtle
Floral
Rugs, pillows, skirts… let's just do it all in floral. There is nothing better than the right floral print. It's easy to use, especially in home décor, and it almost acts as a neutral because of all the colors it incorporates. #buyyourselfflowers
Bomber Jackets
This is a crush I can safely say has turned into a sick/wonderful obsession. Solid jackets, printed jackets, jackets for everyone!!! #truelove
Adidas®
This is an "old ex" kind of a flame. Everyone in the 90's had something Adidas® that they loved… t-shirts, hats, shoes… And it's all back and better than ever. #reunion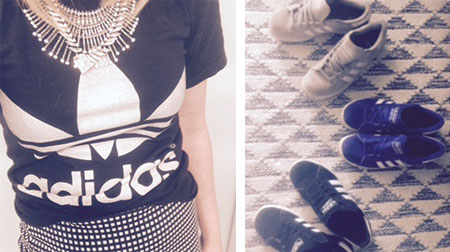 Inspirational Quotes
What would my blog post be without the deep stuff? Last, but certainly not least, is my love for quotes. Seriously, therapy is too expensive, but the quote board on Pinterest is #perfection.
Whatever you're crushing on, embrace it! Life is short, so fall in love often!
Got a crush on a certain something? Let me know in the comments below so I can share in the love!