In case you forgot, or live under a rock, this Sunday is the mother of all holidays – Mother's Day!
My mom has always been a huge rock in my life, and I'm a mom myself, so this is a very special holiday for me. It seems like it was only yesterday when I took the picture with my son Billy, on the left. And I know my mom feels the same away about her picture with him on the right! Fast-forward 16 years later, we are all still close and just continuing to look more and more alike!
Mom recently retired and found herself wanting less home upkeep (and yard work) and more time for fun, so I was honored when she asked me to help her find a smaller place that was closer to me! Growing up with lots of my family nearby made me realize how special it is to have your family close to home.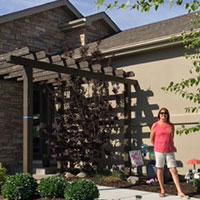 After discussing what features were most important in her new home, Mom was elated to find a villa that handles all of her lawn care and snow removal, and is just a quick 8-minute drive from my house. It's funny how 8 minutes seems so close now, since the house I grew up in was next door to my Grandma and right behind my Nanna!
Inventory in the Omaha area is at an all-time low, creating a huge advantage for sellers. And May is often reported as the best month of the year to be a seller, so I was happy my mom was able to take advantage of that.
Wisely, my soon-to-be mother-in-law quickly followed suit! Her move will be from Fremont to Omaha, where she'll only be 11 minutes away from us! She decided to build a new Celebrity Homes villa in the Sagewood neighborhood (thanks, Monica Lange, for taking such good care of her!). She, too, is excited to have someone else responsible for lawn care and snow removal, and she loves that her home will be brand new and require minimum maintenance.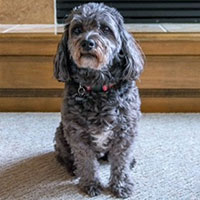 Helping my moms get to easier places to live has been awesome and having them nearby could not be better. Now, we can stop by for impromptu patio drinks, help get the mail when they are out of town or easily come over for dinner. Maybe, every now and then we can even twist their arms to come take this guy for a walk!
For my mother and soon-to-be mother-in-law, it is the perfect time of year to embrace retirement and head closer to family. With the low inventory of homes in Omaha, there are several buyers waiting for the right house to come on the market. If you have considered a move to be closer to your special someones, but haven't pulled the trigger yet, now is a great time to do it! Being closer to family is truly a great reason to move. After all, home is where your mom is!
What was the reason for your last move?! Let me know in the comments below, I'd love to hear how you got "closer to home"!