As the clock ticks closer to the holidays, we all try to cram in last minute everything: shopping, wrapping, holiday cards, parties, getting the perfect picture with Santa…
In all the spare time that you DO NOT have over the next few days, add one more thing to your list. Grab your loved ones and take a few hours to just sit and watch your favorite holiday movie. Those precious moments of togetherness are truly what the holidays are all about – memories that will stay with you forever.
From our family to yours, HAPPY HOLIDAYS!
---
My favorite Christmas movie is Elf because "The best way to spread Christmas cheer, is singing loud for all to hear." And also because of all of these awesome Elf quotes (I highly recommend reading, as I giggled scrolling through all of them). -Elizabeth Otto
My favorite movie is Elf! "Buddy the Elf, what's your favorite color?" -Paul Hanson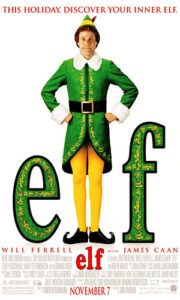 ---
My favorite Christmas movie is National Lampoon's Christmas Vacation because it makes me one of the "jolliest bunch of a**holes this side of the nuthouse". Am I allowed to swear? ? -Hannah Porto
My favorite Christmas movie is National Lampoon's Christmas Vacation. I have great memories of seeing that movie with my parents and grandparents. My grandma couldn't stop chuckling when Chevy Chase got stuck in the attic.  I can still hear her laugh when I watch that scene! -Ryan Ellis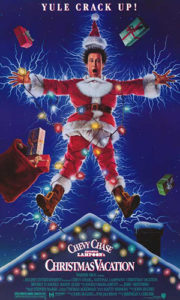 ---
Bad Santa is my favorite Christmas movie. "Next, $#%&@. This is not the DMV, alright? Move it along." -Cody Mahoney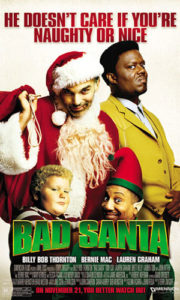 ---
Home Alone is my favorite. I love that it demonstrates how important family is even though they can drive you nuts sometimes! -Derick Lewin
My favorite is Home Alone 2.  I haven't been to New York at Christmas time – yet, but  it's definitely on my bucket list because of this movie! -Jen Monjaras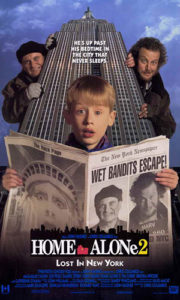 ---
White Christmas is timeless. How can you go wrong with Irving Berlin, Danny Kaye and Bing Crosby? -Suzie Warner