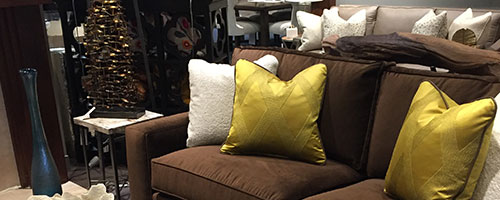 Most of us have a passion in life – kids, work, sports, fashion, cooking, etc. However, even with the likes of the Internet and Pinterest (most days I feel like a Pinterest fail, by the way), it is nearly impossible to stay up on what's trending.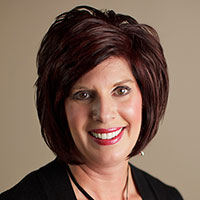 As much as I would love to be an expert at putting the finishing touches on my home, I am not. Fortunately, our Trusted Vendor, Beth Settles at Interiors Joan and Associates (shown left), invited our team to their showroom and gave us the 411 on what's trending in the world of décor. According to Beth, "Good design makes all the difference." I totally agree, but I struggle to put an outfit together, let alone an entire home.
Colors: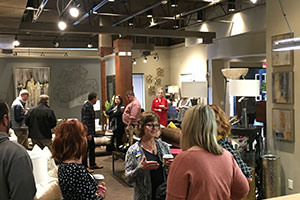 Cream, white, Cobalt blue, blush and merlot (I can certainly relate to the colors of wine) tones rule the color spectrum. Together or separate, they evoke inviting, calm, warm environments. Years ago, brown and tan tones dominated, but grey came on strong and is still the big contender. Designers now marry the two colors (what the industry experts call greige) to create looks that have more longevity – nobody wants their home to look dated after a few years. And, of course, the 2017 Pantone Color of the Year, "Greenery," is meant to represent refreshment and revitalization. We could all use a little of that in our lives.
Metals:
Mixed metal is another combination that is making a huge splash. According to Beth, many people are afraid to mix gold, silver or brass. They feel like it's wearing white after Labor Day. It's 2017 people – anything goes! Beth, likes how metals accentuate each other to create a unique, polished look. If mixing metals is out of your comfort zone, gold is taking the lead in popularity. Start there and maybe you will be willing to experiment down the line.

Textures:
Don't be afraid of patterns and textures! Upholstered furnishings with wood and metal details create unique features to the back or arms of sofas and chairs. Fabrics are comfortable and durable, while still maintaining a luxurious look and feel. Designers are even incorporating wood, marble and patterned carpets to complete rooms in a timeless way.
As much as I would love to redecorate my ENTIRE house, I have to start small. Let's face it, what's the point when you have a 3-year-old who throws balls like a major league pitcher? Beth suggested I switch out accents – pillows, tchotchkes, lamps, throws. Small changes can create a totally different look and feel. Financially, that works well for me, especially with two very young kids at home.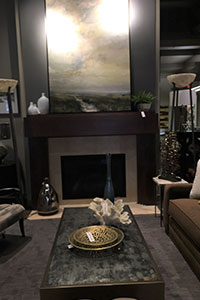 Whether you've just bought a house or have been living in the same one for 25 years, the smallest interior changes can go a long way. No matter what your circumstance, big or small, design options are now so easily accessible and create an ambiance that resembles you. If you are like me and have no idea where to begin, call Beth at Joan Interiors and Associates. Not only is their showroom open to the public, they offer every service possible. It truly is a one stop shop for your home or office: commercial and residential design, custom furnishings, window treatments, unique artwork and accessories, wall and floor coverings, floor plans, space planning and consultations.