You know that one place you go where everybody knows your name? For me, it's Omaha Fashion Week…
Except no one actually knows my name… I mean literally no one. But the sentiment is definitely there. When I sit down at an Omaha Fashion Week show, I am surrounded by my people. They get my soul and they love everything that I love… and they don't even have to know my name.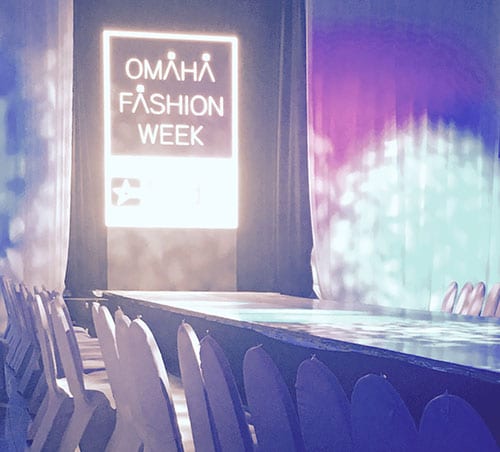 Every year that I've attended OFW I feel all of the "Carrie Bradshaw" one could possibly feel sitting by the runway. It's an energy I can't describe… it's more than the clothes and designers. It's the crowd that does it for me. It's these fabulous (literally, every single person there is fabulous) people surrounding me. And every year it leaves me with the same questions – Who are these people? Where do they work? And why aren't we BFF's yet? While I don't know these answers, the one thing I do know for sure is that these people get me.
As a girl who wears black (or a shade of) almost every day, it is ironic that my favorite designer at this spring's show was Maria Barmettler. Her collection was full of vibrant colors, and amazing textures. It was the definition of chic and classy.
I found fashion relatively late in life thanks to a very swift stint at a shoe store. Although it was brief in nature, it would forever change my closet. It was like seeing the world in color for the first time, everything was brighter and all I noticed were patterns and textures. I can confess though, that my love affair with fashion has had its heartbreaks. I mean, let's be honest… what's a girl who went to school for business, living in Omaha, to do with this newfound love?? Clearly, there was only one logical solution… uproot my wiener dogs and move to NYC. I mean, fashion does not truly exist unless you live on a coast, or at the very least, Chicago.
Some dreams never do come true… and we grow up… (sigh)… and we don't move to NYC to follow our fashion dreams… (really big sigh).
But if I'm nothing in this life, I am perseverant and I refused to believe that I would have to trek across the country to find my fashion soulmates. And much to my surprise and delight, I found exactly what I was looking for in my very own city!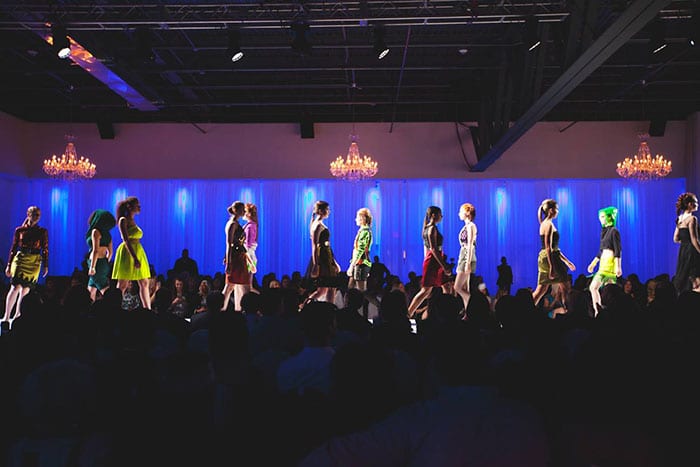 Photo credit: Kathy Rae Photography
What many people may not know about Omaha is we have an AMAZING fashion community. Omaha Fashion Week is the fifth largest fashion event in the nation and celebrated its ninth year in 2016. The FIFTH. If that doesn't say LEGIT I don't know what does. We have fashion photographers, modeling agencies, designers and brand promoters all here in Omaha. These are local people whose hearts flutter just like mine when they see a great ensemble. And twice a year, all of these amazing people come together to celebrate. Who knows, maybe one of these days, one of these fabulous people will actually know my name…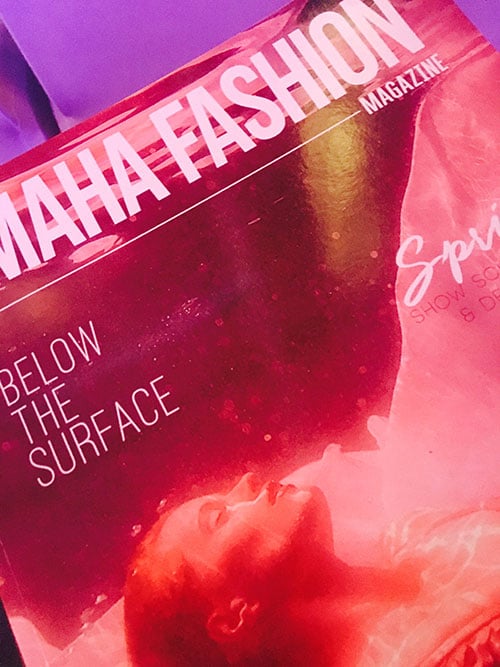 Don't miss the next show August 22-27th, and follow OFW on Facebook for the latest fashion headlines!