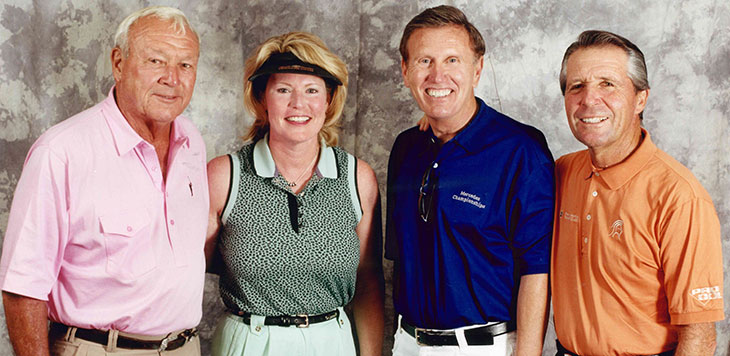 For those of you who know me, you know I'm slightly competitive…
I love to challenge P.J. to a spontaneous game of ping-pong (and have even beat him a few times, which he denies to this day). Unfortunately, I've never had the chance to challenge him to a game of golf… until now.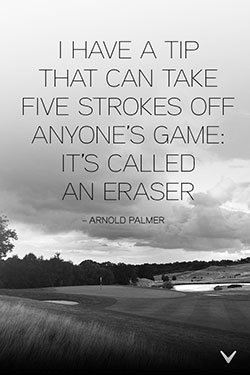 With that being said, we've decided to host our first charity golf tournament, Golf for Goodfellows. Goodfellows was started by The Omaha World-Herald in 1910, with an initial effort to match 750 needy children with families for Christmas. Today, they offer assistance to the Omaha community in several capacities, but their primary focus is raising funds to support year-round assistance to families with one-time urgent needs. The World-Herald pays all administration costs so every dollar donated to Goodfellows goes directly to those in need. P.J. has set such a strong example of community service for all of us, so it's great to come full circle and combine that with one of his favorite pastimes.
I was asking P.J. how he came to love golf and he told me, plainly, because he's competitive. His favorite course has always been Happy Hollow, where they hold the ultra-competitive Happy Daze, their member-guest golf tournament. P.J.'s competitive nature really shone through when he told me, "After 30 years of placing last, I finally won one with Terry Hogan a while back. Since then I've won two more times. No team has ever won four times, but I'm working on it."
Clearly I have my work cut out for me at Golf for Goodfellows, but I'm up for the challenge. Are you? 😉
We'd love for you to join us! Click here for more info and to register!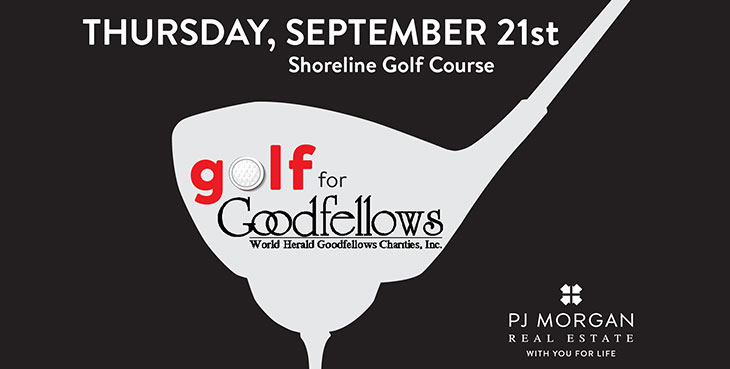 Main photo taken at Showdown at Shadow Ridge, 2000