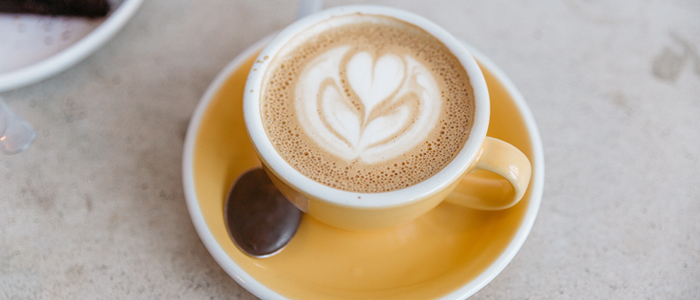 As the temperature drops, and the leaves start to change I often find myself staring out of the window, itching to get out of the office. The fall also brings a steep rise in my need for afternoon coffee and carbs. Because of this, I decided to take it upon myself to investigate local coffeeshops to find the best places to work remotely. Even if it meant trying every cookie in town, I was willing to make that sacrifice. You are welcome. I decided to loosely score the coffee shops on the following: drinks/food, available seating, and noise levels. So, without further ado and in no specific order: The Top 5 Coffeeshops to Work Remotely!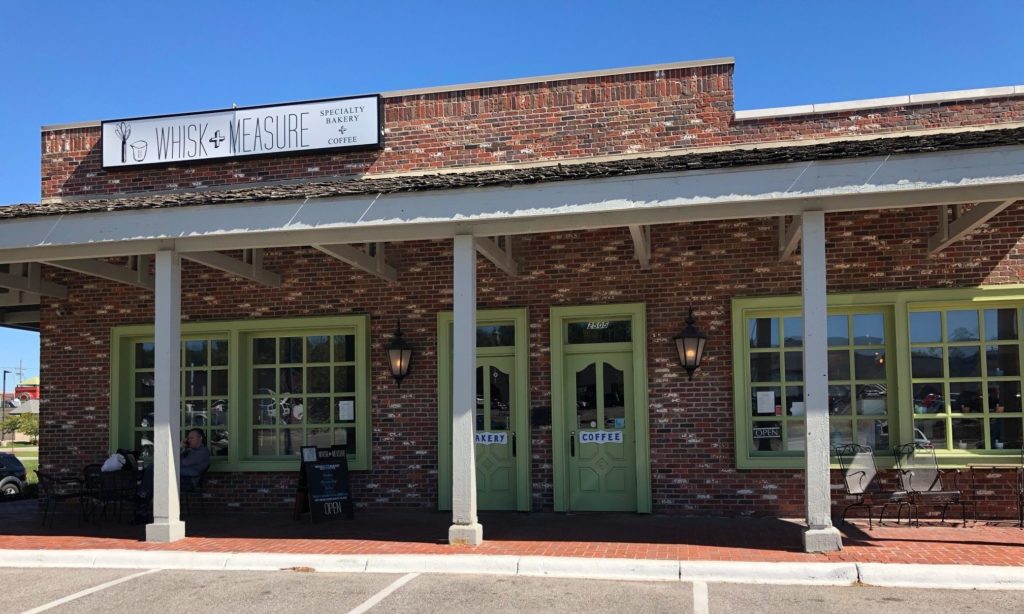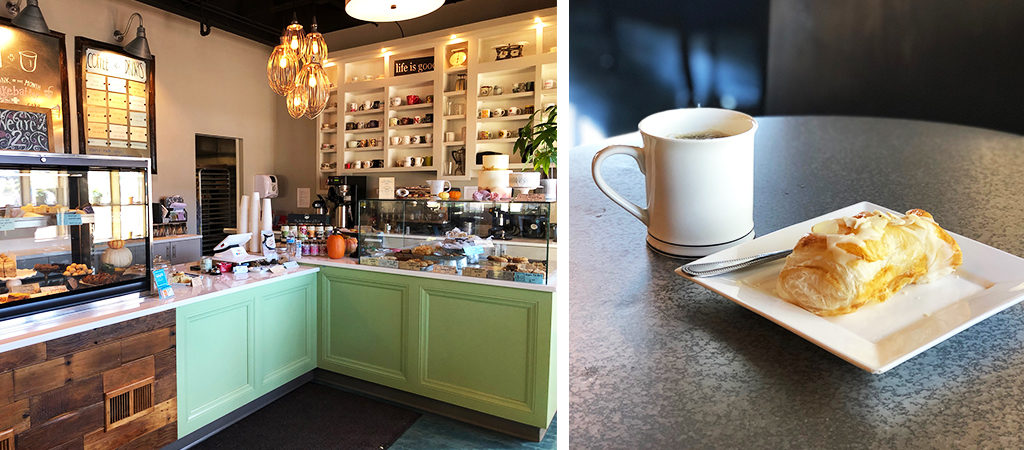 Whisk & Measure
2505 S. 133rd Plaza, Omaha, NE 68144
https://whiskandmeasure.com/
Whisk & Measure is a bit of a hidden gem, tucked back in a shopping plaza off of 132nd and Center streets. However, those who find it are rewarded with the most amazing selection of pastries and desserts you could ever dream of! There were bars, cakes, cookies, croissants, vegan options, keto options, gluten-free options, and more. It took me a solid 5 minutes (and a few tears) to only to narrow it down to one, but I chose an almond filled bear-claw that was BONKERS. The barista was very sweet and answered all of my dessert questions.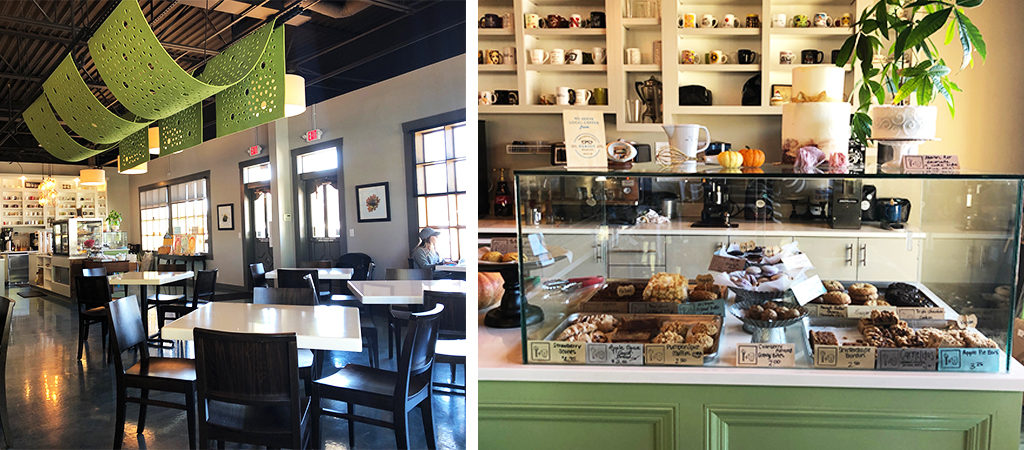 I really only drink black coffee, so that's the only drink I can critique, but it was rich, hot and fresh (not always the case mid-afternoon). I will note that they make their own flavored syrups for lattes, which is a bonus for those looking to limit artificial flavors and sweeteners. The space was warm and welcoming, with about seven tables including a long farm-table suitable for meeting or working with a group. The café was quiet, and there were only a few other people working or chatting. Overall, this was a great spot for a delicious treat and a quiet place to work.
---
Myrtle & Cypress
517 N. 33rd Street
https://www.myrtleandcypresscoffee.com/
For those working in Midtown or students at Creighton, Myrtle & Cypress is a great new coffee shop in Gifford Park. It occupies the first floor of a house and is cozy and full of charm. While tablespace is a bit limited, they have several nooks that are good for a one on one meeting or relaxing with your laptop. I loved their sunroom in the front. I was able to stretch out and do a bit of work on my iPad and felt more like I was relaxing than working.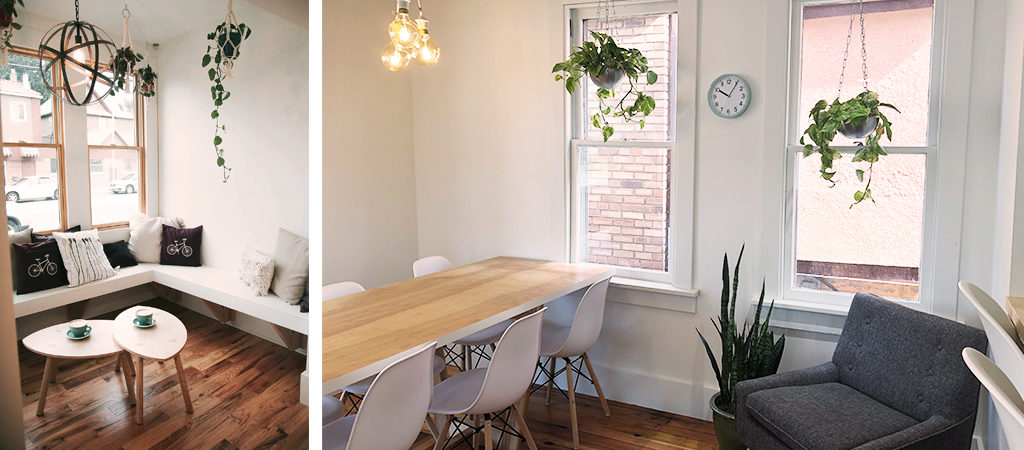 They support locals when it comes to the food and drinks they serve. They have Hardy coffee, Artemis Teas, Grainolia baked goods, and Ted & Wally's ice cream (they have a drink with espresso and ice cream btw). They also make their own almond and cashew milk in house. I had cashew creamer in my coffee and it was fantastic. This is a great midtown option for getting some reading done or meeting a client in an intimate relaxed environment.
---
Hardy Coffee Co. (Highlander)
2112 N 30th Street
https://hardycoffee.com/
Hardy Coffee Co. (formerly Aromas) has become a staple in Omaha with their Downtown and Benson locations, and their newest location in the Highlander complex on north 30th is a fantastic spot to work. Their new location has a ton of space, so you can easily find space to work. They have outdoor tables (I know it's hard to remember… but it occasionally doesn't rain here), and a few comfy chairs for lounging as well.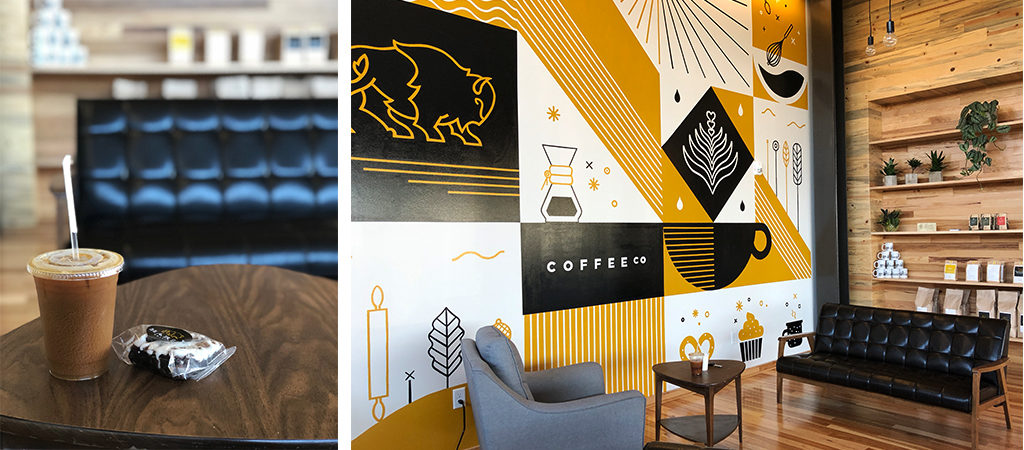 I had a cup of their signature Benchmark blend coffee and a chai brownie. The coffee was strong as always, and the brownie was spicy and interesting with bits of ginger. It was mid-afternoon and there were a handful of students working at tables, but it was quiet and easy to get my work done. An added bonus of working at this location is that they have a printer available to use. You can't go wrong with any of the Hardy Coffee Co. locations; however, their Highlander location is a particularly great place to work out of the office.
---

Rally Coffee Co.
749 N. 14th St. Omaha, NE 68102
https://www.rallycoffee.co/
Next, we'll head to the rapidly developing NODO neighborhood to Rally Coffee Co. Open since August, this café sits on the north end of the Slowdown complex and is serving up great coffee and even better toast! The interior is bright and white, with a handful of tables and bar seating. The patio has larger tables and some fun comfy couches and chairs as well. Both times I have been there it has been buzzing with activity, but I've still been able to get a table. There is a good energy of people meeting, working and stopping in to grab a drink to go. They roast their own coffees which are balanced and interesting, but as I mentioned before: the toast!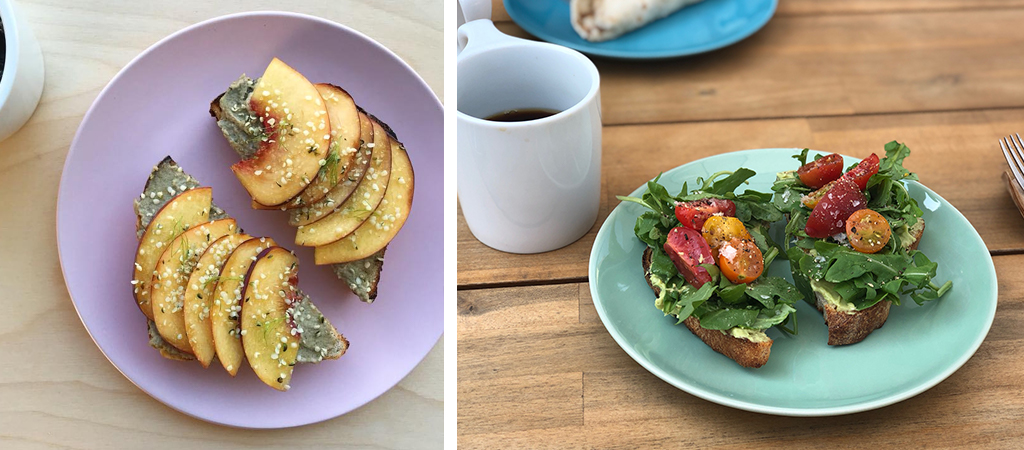 They have fantastic avocado toast (they use Kitchen Table levain) with fresh tomatoes, arugula, and goat cheese. They also have one with sunflower butter and fresh peaches which was delightful. They also serve a savory Green Bowl and house-made pastries which I have yet to try. Come for the toast, stay for the energetic working environment.
---
Archetype (Little Bohemia)
1419 S. 13th St, Omaha, Ne
http://drinkarchetype.com/
It's no secret that we have a lot of love for Little Bohemia at PJ Morgan, but we would be swooning over the new Archetype location regardless! The spacious brick interior feels warm with the custom wooden benches and wooden seating "coves." In addition to their always top-notch coffee and espresso drinks, the new location has expanded food options as well as wine and beer (making it a great place to work later in the day). There are plenty of seating options available and a few quiet corners if you need to really focus. I had an expertly pulled espresso and a chocolate-chip banana muffin and had zero complaints.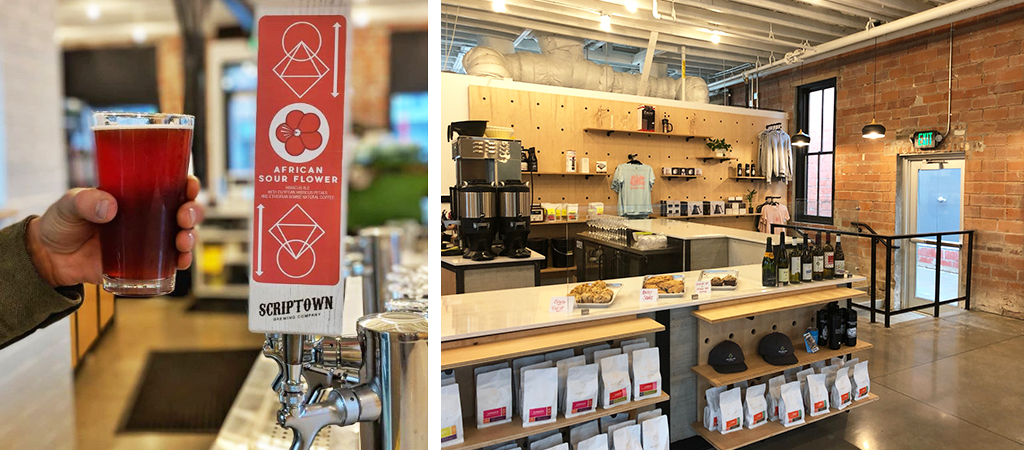 Archetype's Blackstone location is still a solid option for Midtown, but the Little Bohemia location gets the award for a great working environment. Plus, if you are looking to transition from your workday to happy hour you can grab one of the beers they helped craft with Scriptown Brewing.
---
We are lucky to have so many great local options for coffee throughout Omaha. No matter what neighborhood you're in, you can grab your laptop and enjoy a boost of caffeine and a few hours away from your desk.