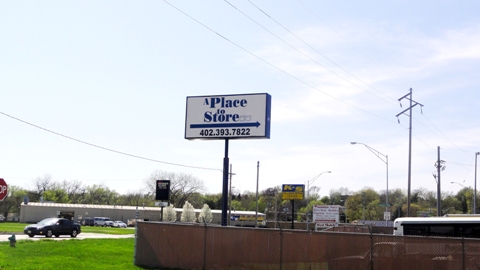 Date
06/09/2012
Property Location
2222 North 84th Street
Omaha, NE 68134
Auction Location
On Site
Preview/Inspection Dates:
Description
A Place to Store is selling the contents of 6 delinquent storage units and several outside storage spaces. Bring a truck or trailer to haul the many small and boxed items from these storage units.
Details
CONTENTS OF 6 DELINQUENT INDIVIDUAL STORAGE UNITS
Units will be opened day of sale as the auction progresses, no early viewing. Bidders may view contents from outside the units and will not be allowed into the storage units. The contents will be sold in bulk lot by the unit. Purchasers may remove property until 8 p.m. on sale day and on Monday, 9 a.m. until 4:30 p.m. You are required to provide your own padlock to secure unit at time of sale. A deposit (50.00 per unit) will be required on winning units and will be fully refunded by A Place to Store upon removal of all items and leaving unit swept broom clean. The use of the storage facility dumpsters is prohibited. Purchaser may not resale the goods on the facility property. Sales tax is due unless you have aresale tax number. Remember to bring a flashlight, padlocks, cash and a big truck or trailer!