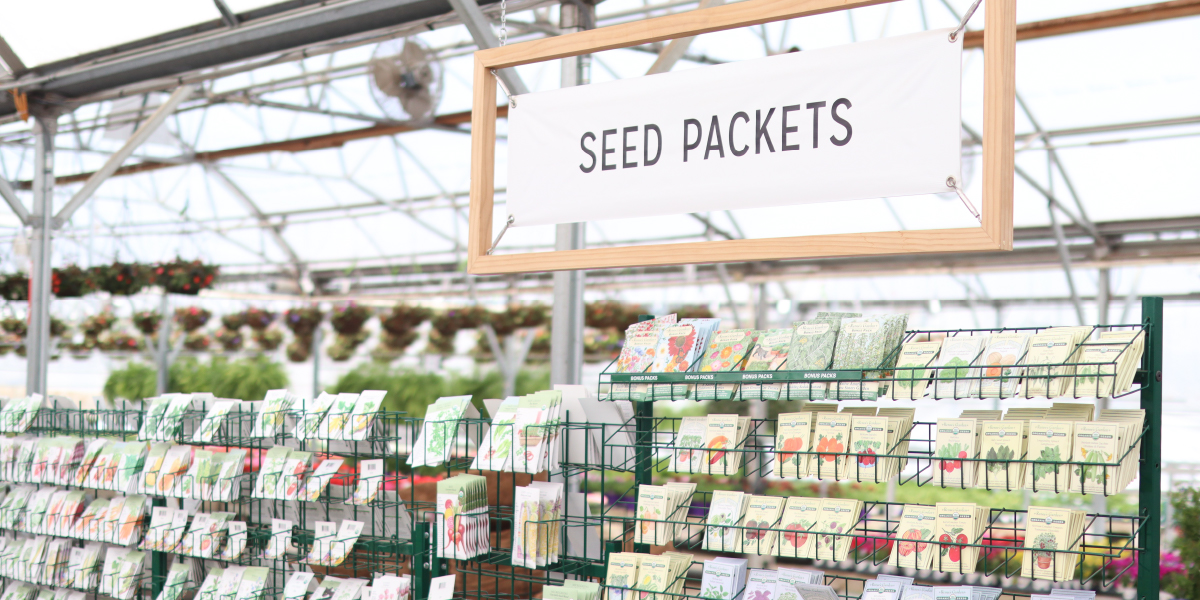 We are digging into native gardening this month by sharing tips from two local native garden experts who have made big impacts on our community through landscaping. They have established native gardens in two Omaha neighborhoods, Little Bohemia and Millwork Commons. As you're getting your summer landscaping ready, learn how native plants can benefit your garden AND benefit our ecosystem!
Andrew Tatreau is a self-taught gardener who introduced native plants into the landscaping of 13th Street. Not only is he a landscaping expert, but a visit to Au Courant will reveal his interior design skills to be just as impressive as his exterior work. He has an eye for design and a love for the outdoors.
Kayla Meyer studied landscape architecture at Iowa State University receiving a bachelor's degree with a minor in design. She is a landscape architect with The Olsson Studio. Kayla teamed up with Mulhall's to curate an eco-friendly community space at Millwork Commons in North Downtown.
What are Native Plants?
A native plant is a plant that adapted to the local climate and soil conditions where they naturally occur. "They can help create a healthier ecosystem by providing food for insects and wildlife. They are more resilient, need less watering, and are used to doing the work," explains Andrew. "From a homeowner standpoint, they are practical as well as far as maintenance is concerned!"
13th Street
When Andrew was designing the greenspace for 13th Street, he chose plants that were suited for a heavily trafficked area. Andrew also utilized the area behind Archetype and Beercade to put down a native seed mix. By incorporating native plants, the plants on 13th street will reseed naturally and grow and propagate, and because we don't put down herbicides and pesticides they will just keep growing.
Landscaping in an urban setting does bring about some barriers. Compaction is the biggest one. Andrew explains that in the case the plants struggle to come back due to the high trafficked area they can take the plants that are growing in the back and use them to replenish the plants in the front, so it is a nice self-sustaining cycle where you do not have to rely on buying new plants from a nursery. The other great benefit is that all the plants that he selected are drought-tolerant, so they require minimal water, and they are salt-tolerant, so they can deal with the salt in the winter. They are hardy plants and are perfect for this environment!
Millwork Commons
Millwork Commons has a goal to minimize harm to the environment and serve the benefit of the natural world, so it was an obvious choice to landscape with native plants.
Just look at all the benefits!
Reduce the use of fertilizers and chemical pesticides
Low maintenance
Increase local wildlife habitat
Use less water
Plus, they are beautiful!
Kayla teamed up with Mulhall's early on to bring 4000 native plants to Millwork Commons. She designed the plant list, and Mulhall's grew the plants throughout the winter season to bring her vision to life.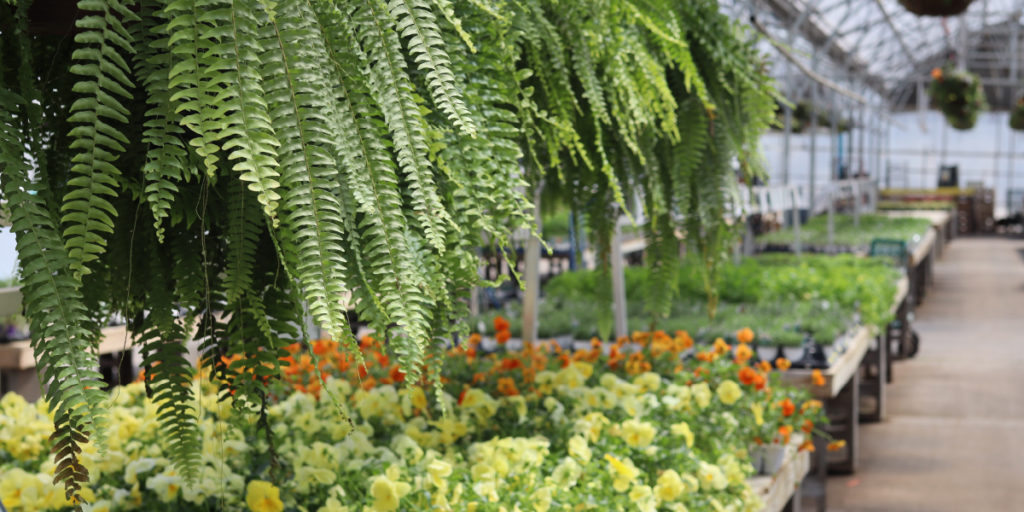 Planning your own Native Garden
"When starting your native garden, look at what type of soil you have and your existing water conditions, you can cater your plant pallet to that," says Andrew. "By doing this, you can avoid buying nice dirt and an expensive irrigation system to meet the needs of an expensive type of plant that you want." Start by defining your landscaping goals:
Do you want your garden to feel more naturalistic, or more formal?
Do you want a low-maintenance garden?
Do you want to create a special space? Such as a butterfly garden, or landing spot for bees and pollinators?
Do you want to use fewer pesticides and save water?
"Once you have defined your garden goals, then you can choose the plants that will be best for your aesthetic and have a beautiful lawn to enjoy!"
"The wonderful thing about native plants is that they can be combined with your already existing landscaping," says Kayla. "You can combine your native plants with your tried-and-true garden plants. It's a great idea to get the best of both. When beginning to incorporate your native plant garden just remember your garden is an experiment and it is always going to evolve, so get creative and plant what is calling to you and evolve!"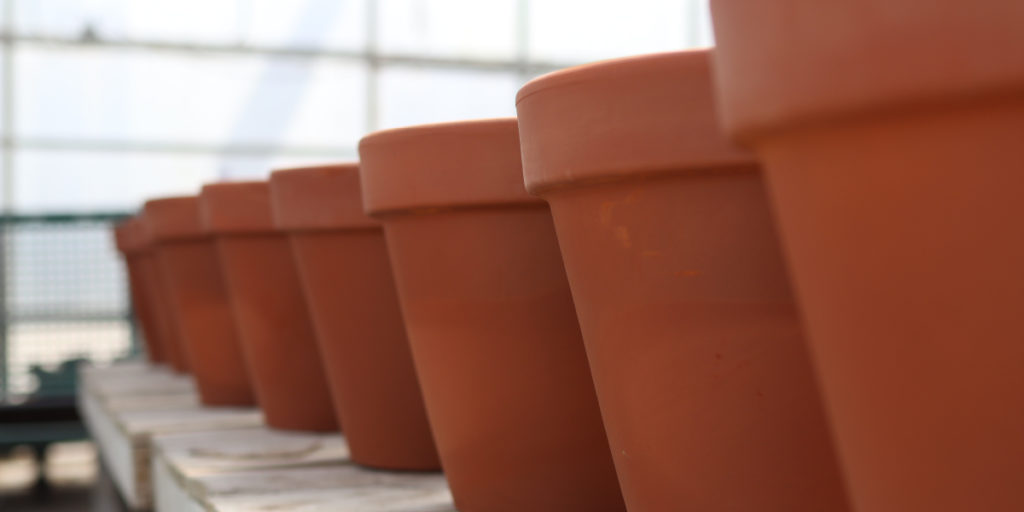 Kayla also adds, "plan out plants that have the same water, sun and shade, and soil requirements. Using native grasses and mixing in perennial flowers may be good choices, for a homeowner, it comes down to what degree do you want to manage your garden. The more diversity in plants the more pollinators and other types of insects and wildlife you will attract."
"As you plan out your landscape and garden, the biggest challenge can be getting familiar with native plants. There are a lot of great resources online to learn about native plants' performance, soil, sun, and moisture conditions. He suggests visiting Prairie Nursery and Prairie Moon's websites. Just start and allow yourself to experiment. Native plants are tough and very self-sufficient. A native garden doesn't mean a maintenance-free garden, but it is a more resourceful and resilient garden. Once you get started with your native garden, you will fall in love," says Andrew.
Kayla recommends talking to employees at local nurseries as well as checking out Nebraska's Statewide Arboretum, they have a program called Bloom Box where they handpick 100+ Nebraska-grown species to deliver a starter garden. Andrew enjoys visiting Great Plains Nursery for trees and shrubs, and Midwest Natives Nursery for native perennials. The owners, their websites, and social media are all helpful resources.
Andrew's Plant Recommendations:
Perennials:
Grasses:
Shrubs and small trees:
Large Trees:
Nebraska is home to many beautiful native plants that support the environment in wonderful ways, while also providing you with a beautiful oasis. Even if you include just a few native plants in your garden, you will provide many benefits!
If your garden is filled with native plants or if you are planning to incorporate them this spring, we would love to see them! Tag us online on Facebook and Instagram!