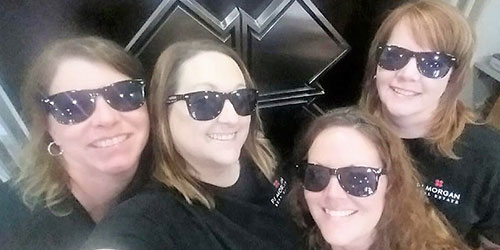 I started my first job in real estate as a receptionist/intern when I was a junior in high school. Even though that was some time ago (maybe just a few years, wink wink), I can still feel the excitement in my stomach when think back on it.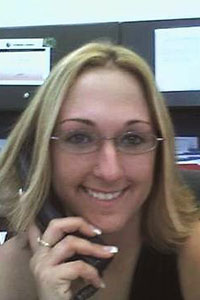 I literally spent every Saturday, every day off of school, every snow day, and all summer soaking up as much information as I possibly could. By my senior year, I moved into the purchasing department and after graduation, I was promoted to the construction side negotiating new construction projects. Call me a real estate geek, but I found my niche and have LOVED every second of it. I developed a serious passion for real estate and thrived on a career revolving around negotiating, problem solving, new clients and open houses.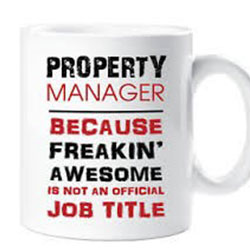 I joined the PJ Morgan Real Estate team as a Property Manager in August, 2008. Fast forward 10 (very quick) years; I now serve as the Director of Property Management. I can honestly say that I have my dream job. Don't get me wrong… property management is CRAZY and it is safe to say that no two days are alike. Each morning I make my "to-do" list, but as soon as I cross one thing off, two additional things pop up. Some people would go nuts, but this is precisely why I adore my job. Each day is something new and exciting. Besides all the tasks that I deal with, I have the privilege of meeting some amazing people. I have clients who have turned in to lifelong mentors and friends. That truly is priceless to me.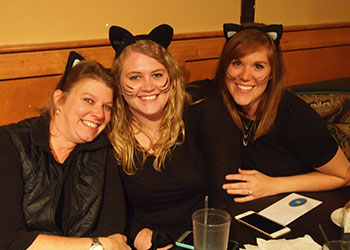 I would not be able to do my job without the incredible team I work with. Individually, they each bring a unique quality to the table. Together, their skills compliment each other and somehow we bring it all together. No matter what, we have each other's backs! When the going get's tough, we pitch in whenever and however. It's not uncommon to walk into our office and see us throwing stress balls at each other to ease tension, – should it arise – and it does! We do love our jobs, but they are not easy. We work extremely hard, in a crazy environment!
Property Managers wear many hats; mediator, organizer, project manager, and I'm even going to say a therapist.  Managers are responsible for tasks such as rent collection, annual budgets, contract negotiations, property maintenance, property inspections, and building customer relationships. Of course, our day always has to allow for the "unplanned tasks," where we often have to make a decision on the fly and solve the world's problems by the end of the day. Easy, right? I'm not saying my job is harder than yours, but I really am ; )…
A Day In My Life…
6:00 a.m.: Alarm goes off. Hit snooze.
6:08: Alarm goes off again. Hit snooze AGAIN!
6:17: Think ahead to how busy my day will be and decide to go back to bed.
6:24: Alarm clock goes off. Hit snooze. Open eyes. Really get up this time.
7:30: Drop Della (my 5-year old daughter) off at school
8:00: Arrive at work. "Oh look, I have 5 voicemails and 65 emails."
8:02: While checking voicemails, I hear a page from our receptionist saying I have a call holding – maintenance emergency.
8:30: Back on task: finish listening to voicemails, return phone calls, and respond to emails at the same time.
9:36: Head to my 10:00 showing and work on returning phone calls from the car on my way there.
10:00: First scheduled appointment for a house showing. Answer a call from a property manager on a situation at one of our rentals.
10:10: Potential tenants did not show up. Start driving back to the office.
10:15: The showing scheduled for 10:00 arrives 15 minutes late and calls to tell me they are standing outside waiting for me. Turn around to go back to the house.
10:22: During the showing get a text message from a tenant that they have water pouring from their ceiling and need maintenance out ASAP.
10:24: Try and remain calm during the showing while my mind is focused heavily on the house with pouring water that is turning into a water park.
10:36: Showing complete. They love it and want to submit an application before they leave. Still focused on the water park, I ask them to complete the application in kitchen so I can make some phone calls to handle the "situation."
11:05: Head back to the office, return to 4 additional voicemails and 23 more emails. Force myself to focus on getting calls returned and answering some more emails.
11:30:  Head to lunch. Step out of the restaurant to take a call from a vendor who has questions on a house that they are doing work on and need me to stop by to make a decision before they can move forward.
11:45: Rush to finish lunch so I can meet at the house before my Homeowner's Association meeting at 1:00 (on the other side of town, of course).
12:00:  Finish lunch and head to the house to instruct the contractor on the next steps.
12:30:  Leave the house to head to my Association meeting.
12:55:  Arrive at Association meeting – get out my laptop and Association folder – ready to discuss and go over the agenda items. During the meeting, notice the additional emails and voicemails popping up at the bottom left side of my computer screen, not to mention text messages from my team (I may be sweating a little).
3:04: Leave my meeting, check my voicemail so I can start returning phone calls again in the car on my way back to the office.
3:18: Did I forget to type up the lease for the tenants who were approved yesterday? Yep, I did. Send a quick email (when I am sitting at a stop light, of course) to myself so I remember to do it when I get back.
3:33: Arrive back to the office, grab all the items in my mailbox before heading to my desk. Get back on my emails while stopping in between to review and approve bills.
4:03: It's already past 4:00? Where did the day go? Gotta get this lease done!
4:15: My favorite song comes on Pandora. Of course, I start singing it. (The property managers secretly love hearing my voice)
4:55: Voice mails down to zero. Lease written up. Responded to several of the emails. I will finish the rest at home. The next hour I spend working on tasks from my meeting earlier in the day.
6:00: Headed home and ready to do it all over again tomorrow.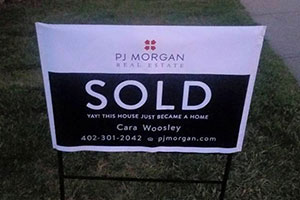 Real estate and property management are not for the faint of heart.  I just happen to be addicted to the ever-changing, fast-paced environment. As the Director of Property Management, the relationships I've developed over the years have led to several opportunities for me. As a REALTOR®, I have had the privilege to assist my clients and friends in various other aspects – buying, selling and even building. I honestly look forward to getting to work everyday.  I hope you can say that, too! #withyouforlife