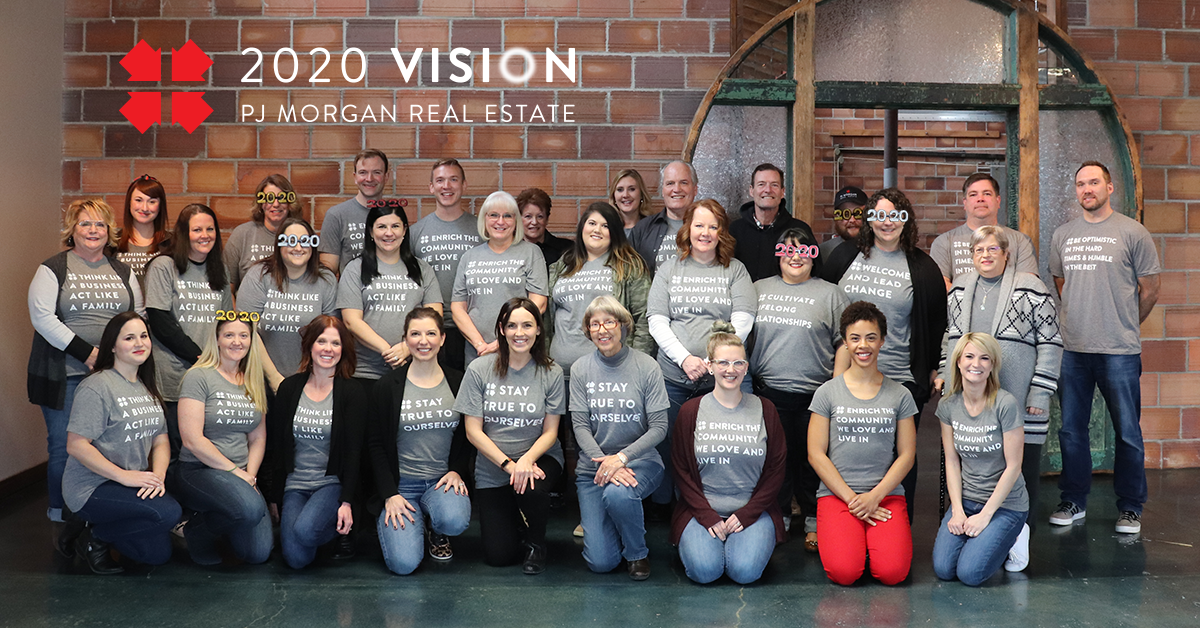 Truth be told, I'm not too good at resolutions. They are so strict and I already have so many rules to follow. Sometimes I'll make an achievable resolution – like eat more pizza – so I can feel extra good and then be able to eat cheese and bread with less guilt because I'm accomplishing something. Bazinga!
BUT. Give me a good goal and I can get behind that. It is something that I can work toward. Set a path, think about it creatively, adjust as I need to while on the path. That's my jam (or pepperoni if we're going to stick to the pizza theme).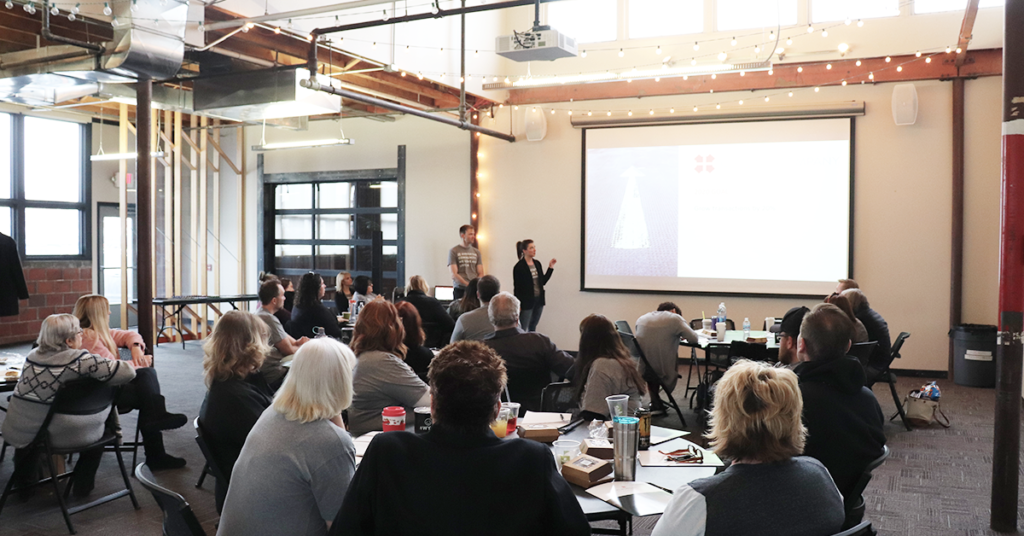 Last week our team came together and had a 2020 PJ Morgan Real Estate vision and goals day. We hosted it at the Living Room at The Mastercraft in the heart of one of our favorite projects, Millwork Commons. Throughout the day, we had a theme of customer service and focusing on what we can do to achieve the next best level of service.
Pre-2020 we would talk about our company's Core Values a little bit, but we came out of our day last week knowing that we're going to talk about those Core Values a lot more. Having values we can get behind is such a clear and easy path for us to keep doing better as a team. It helps us find our WHY. That WHY is the team WHY, each individual's WHY, and in turn, helps us discover our clients' WHY.  
We've started our year out a lot clearer (2020 pun intended) and with some defined goals and fresh ideas to get behind. Watch out world – we've resolved to be the best dang team we can be for each other and our clients.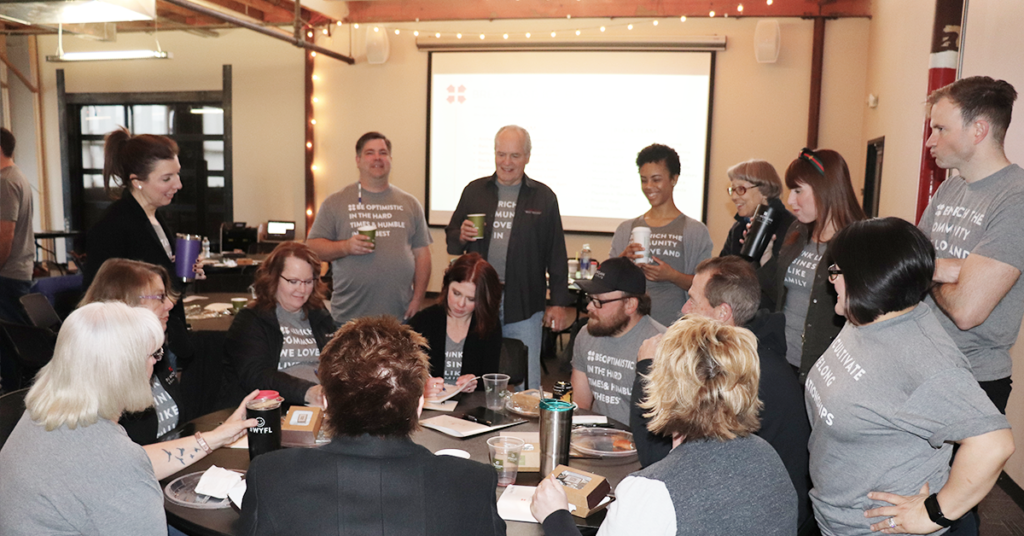 ---
PS. Thank you to Premier Roofing and Nebraska Title for keeping us nourished throughout the day.  We didn't have pizza, but we sure loved the breakfast sammies and the lunch from Mangia Italiana (side note: they do have amazing pizza). If you know our team, you know we like a good happy hour, so thank you to Tiny House for hosting us.  
PPS. Shameless plug alert: In 2020 we want to rent you a home, sell your house, help you buy a new one, help you find an investment property to buy, lease your office building, manage your properties, help with your maintenance needs, buy/sell a business, or anything else you can think of. Why? Because we do ALL THINGS REAL ESTATE and we do it with a good little value system if I may say so myself.