If you are what you eat, do you become what you've learned? I'm no philosopher, but I've been wondering about this question.
I've spent the past 10 years in real estate, happy to call it "work," as it is much more fulfilling than the word implies. I feel truly lucky to be passionate about my career, my industry and my clients. However, I know that "luck" is only a small part of how I got to where I am today. Where I am today started with a path I chose a long time ago.
I decided at the ripe old age of twelve that I needed money. My parents worked for every dime they had, so to me that meant that I needed to get a job. I was surprised how few job opportunities there were for kids my age. Basically, it came down to two options: babysit or get a paper route. I decided to tackle them both…
My older sister, Ann, worked part time at Malara's Italian Restaurant and helped babysit the Malara family's children. I talked my way into a babysitting gig with them and was well on my way to putting money in my pocket. Lucky for me the restaurant was a block away from my house so transportation wasn't a problem.
Commercial Break! It would be wrong for me not to plug what is still one of my favorite restaurants in Omaha. Malara's, located at 23rd and Pierce Streets, is the place to go for authentic, delicious, homemade Italian food. Keep in mind, I am Italian and do not take this endorsement lightly.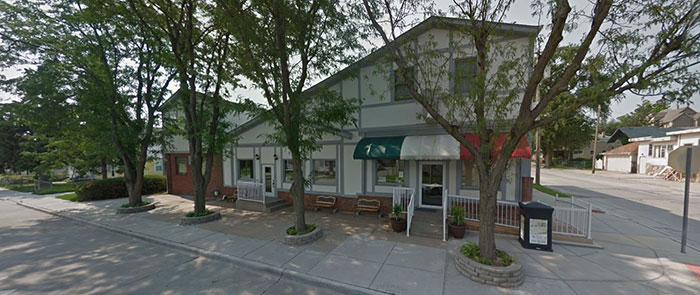 After starting my babysitting gig, I still had extra time on my hands, so I signed up for a paper route. This job was seven days a week and required early morning weekend hours. There were no snow days or "I'll deliver the paper once the rain stops" days. The expectation was delivery on time, rain or shine.
Although these first jobs only lasted a while, the lessons I learned are still applicable today. After a few years of babysitting, I realized that working with children was not for me. And the paper route, well… I learned a few things there, too. One: I do not like getting up early on the weekends. Two: I have an aversion to working outdoors in extreme temperatures. And three: I despise wearing rain-soaked clothes. Ironically, these things, to some degree, still happen in my life. The main difference? I love what I do, so those early morning meetings, showings in rainstorms and Saturday open houses are 10 times more enjoyable!
After moonlighting as a babysitter and paper carrier, my relationship with the Malara family led to a new job working in the back kitchen of their restaurant, alongside Mrs. Malara. Whoa! Did I have a lot to learn – not only about the restaurant business, but also about this whole "working" thing.
Mrs. Malara embodied the entirety of hard work. She knew her stuff, and she had the confidence and strength to ensure that every ravioli that landed on a plate and left her kitchen, was the best ravioli she could make. Quality mattered. At the time, I didn't realize the lessons I was learning, but today I attribute my ongoing drive for excellence to those hours that I was honored to spend beside Mrs. Malara in her kitchen.
Next came high school. What is the most frequently asked question (in Omaha) when you meet a complete stranger? "What high school did you go to?" For me, it was Omaha South.
It's a good thing I came from a long line of Packer pride, because high school would be my hardest job yet. The homework and social requirements were cutting into the time I could be working and making money! I decided after only being able to work weekends at Malara's that I needed another job. So I applied to and was hired at Baker's Supermarkets at 24th and Vinton.
At this time, the Baker family still proudly owned Baker's Supermarkets. My first four days of work required me to drive all the way out to 85th and Dodge (this was the 90's, people!) for cashier training. This training was no joke; it was quality. Their training facility had multiple checkout lanes set up to simulate the real process. Once those four days were complete, I had two additional training days at the store, where I learned the level of service that I was expected to provide.
My time at Baker's exposed me to a variety of jobs, from working the customer service center, to the floral shop, and even the overnight crew. I also saw the Baker family sell their family business to Fleming's, and then Fleming's sell to Kroger. I worked many different levels of management – running the front end to being third in charge in the management staff. I also participated in several management training programs.
Nothing that I did at Baker's proved to be more valuable then what I saw and learned when a family–owned business became a corporate brand. Being a part of that transition taught me what type of business I wanted to be a part of for my lifelong career. Baker's Supermarket's core values were quality, variety and service. I carry those core values with me today and apply them to my real estate business. I work hard to provide a high-quality level of service in whatever capacity my clients need that to be.
So back to my initial question. If you are what you eat, do you become what you've learned? I am quite certain that the Realtor I am today is a combination of my past work experience. The lessons I've learned have contributed to how I handle my day-to-day operations. From a young girl growing up in South Omaha, to an almost forty-year-old woman, I still think daily, "What more can I do to make money?". Today, "to make money" means something different, though. My challenge now is to better my craft and be the first person someone thinks of when they are looking to make a move. Because just like Mrs. Malara taught me, I should always strive for each of my "raviolis" to be the best "ravioli" possible.
Take a look at your past jobs and pull out the lessons you have learned. Identify what your strengths are. How did you get to where you are? Would you hire you?
Are you now wondering if you would make a good Realtor? Would real estate be a good fit for you? Get in touch with me and we'll figure it out! We're always looking for driven people to add to our team!