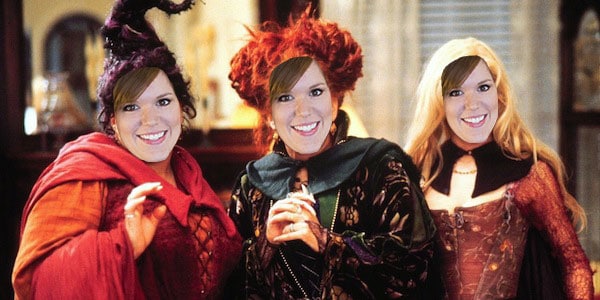 Fall in Nebraska is perfect – crisp air, leaves changing color, boots and pumpkin everything. Life always feels more exciting and full of magic in the fall, especially as we get closer to Halloween.
In the spirit of the season, I thought I would reflect on some of my experiences as a real estate agent and property manager that range from weird to downright spooky!
We'll start with the weird. You would be AMAZED at the things people leave behind when they decide to move out of a home. Here are just a few of the most memorable items that made my list.
Couches, chairs, beds and other basic furniture. This stuff I kind of understand – it can be difficult to move and maybe their owners ran out of space in the moving truck.
An Xbox or other high-end electronics. Really? It's small and compact. You can easily throw it in the car. Why wouldn't you take it with? Little Timmy is going to be MAD when he gets to his new house and finds out he can no longer play Halo.
Drug paraphernalia. Dude. If you wouldn't want your mom to see it, you probably don't want/need your REALTOR® to see it either.
A car. Yes, seriously. I once had a tenant who left their car behind in the garage. It took a great deal of time to track them down, only to have them say that they didn't want it. There were no keys and we ended up having to have it towed. Note to all future renters: please don't leave your unwanted cars in the garage. It's a hassle for everyone involved. I promise.
A cat. Poor Mr. Whiskers.
I've had some spooky things pop up over the years, as well. We've had cleaning agencies contact us about voices they heard while cleaning a vacant property. One cleaner called and told me that while she was alone in a house cleaning, a shot glass was thrown at her by an unknown presence and the glass cut her foot! Another agent recently told me about a house where the couch pillows would mysteriously disappear, only to be found later hiding in the oven (well, duh where else would they be).
Despite the weirdness of situations like Mr. Whiskers, I am sure there will be even crazier things around the corner. Such as next week's blog, which is a spooky ghost story that will chill your spine. 🙂  Stay tuned!