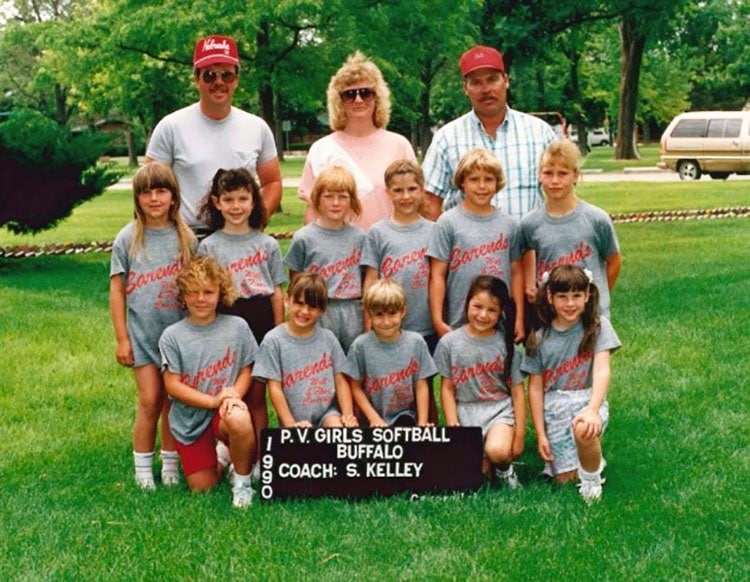 Today marks the Opening Ceremony of the 2016 College World Series located right here in Omaha!
Even though Jimmy Dugan insisted that there's no crying in baseball, I'm sure tears will be shed over the next 10 days as the nation's top men's collegiate baseball teams compete for that coveted first place victory. I'm positive I'll shed a few of my own because, like real estate, baseball is serious business!
I'm pretty sure everyone remembers their first CWS experience. Mine was as a 15-year-old softball player from North Platte. My best friend Ashley (still to this day!), our teammate Jessica and our fathers went to a game while we were in town for a softball tournament. Between the excitement of the fans, the colors of Rosenblatt Stadium, and the blood, sweat and tears on the field, that one game solidified my love of the sport. And I so wished I could play at that level… if only I were a boy and allowed to play "baseball"… 🙂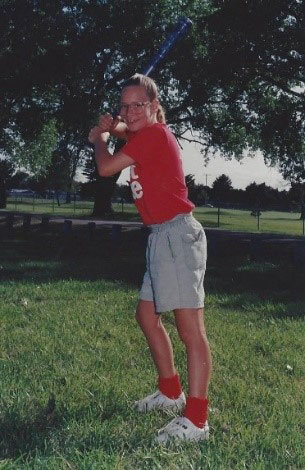 My love of baseball started long before that, though. I credit baseball for bringing out my competitive nature when, as a young girl, I had to keep up with my brother AND the neighbor boys if I wanted to play. I have been hooked on it since t-ball (my parents coached me), through summer recreational ball, all the way to competitive traveling from the ages of 12 through 18. I then went on to play at the collegiate level for four years. In addition to all of my classes, that meant also fitting in daily practices, five games a day at times, and doing it all in Nebraska weather. If that's not love, I don't know what is!
Since then I've slowed down and now play co-ed slow pitch softball with a great group of new friends. I also keep the spirit of baseball alive in my son, Larsen. He's a huge fan of watching his cousins play and going to any games he can. Some days, he won't get out of his crib until I tell him we are going to watch baseball and he jumps up, chanting, "Baseball! Baseball! Baseball!" What can I say? I've raised him well!
Omaha is a great town for players and fans, even if you aren't fortunate enough to play at TD Ameritrade Park! Aside from the CWS, Omaha has great fields, great teams and plenty of opportunities to celebrate America's favorite pastime.
I've found (and played at) plenty of wonderful fields over the years. Seymour Smith Park at 68th and Harrison Streets, Dill Fields at 70th and Military Avenue, and Kelley Park at 124th and Fort Streets are a few of my favorites. I also have great memories of scrimmaging UNO at the Sapp Field House and at Haworth Park in Bellevue. I even hit back-to-back home runs at a temporary field!

For those who would rather be spectators, our Triple-A Storm Chasers put on a great show – after all, they are the affiliate of the 2015 World Series champs (that's the Kansas City Royals, in case you live under a rock)! You can check out their schedule here. Not only are the games super fun, they are also family-friendly. That's my son Larsen below, cheesing it up for the cameras.
As you can probably tell, to me, "The Road to Omaha" is not something to be taken lightly. As a former college athlete, I feel like I can relate to the young baseball players who work year round to earn a trip to Omaha. And I am extremely enthusiastic to share in the excitement as those players give it their all over the next ten days!
So, however you experience baseball, whether it's playing at one of Omaha's fields, cheering on the Storm Chasers or enjoying the CWS, make sure to tip your hats to the players for providing us with an experience that is memorable and exhilarating to watch. Take it from me, they deserve it!
P.S. Sunday is Father's Day – grab your dad and take in a game!!!