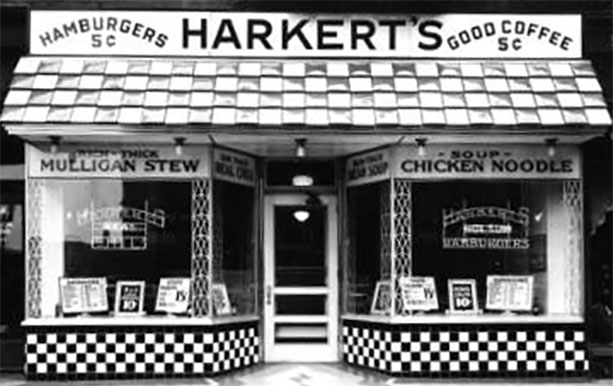 Omaha. I love this city. I'm a proud fourth-generation Omahan.
I know where the good restaurants are and I mourn the loss of historic Omaha locales each time one closes. I can maneuver around the Omaha Henry Doorly Zoo during peak season, without ever needing a map. And I used to know where all the cool kids hung out, before somehow I stopped being a kid, and frankly, stopped being all that cool.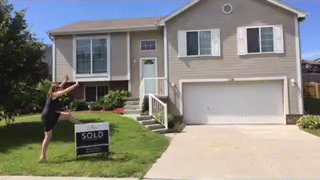 One of my favorite things about this city now, as a grown-up fancy pants, is working in it. I attribute this to my job as a property manager and REALTOR® at P.J. Morgan Real Estate. This doesn't surprise me as my job entails matching buyers and renters with their dream homes, which helps my beloved city grow and prosper!
This love for Omaha, it's in my blood. Down in the nitty gritty of my soul. As I said earlier, fourth-gen and proud! A small piece of that family history is the Harkert House, the little restaurant that could.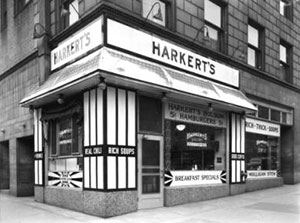 Walter Harkert, my great-grandfather, opened the first of twelve restaurants, appropriately named the Harkert House, here in Omaha on the day Franklin Delano Roosevelt took office in 1933. As we all were taught in school, this was a time of economic struggle. Folks weren't always sure where their next meal would come from, let alone their next paycheck. But Walt, a husband and father of two young kids, took a big chance on 5-cent cheeseburgers and his ma's homemade noodles and rolled the dice.

Luckily, the place was a hit and over the course of thirty-plus years, the Harkert House became an Omaha staple and grew to a whopping twelve locations. It wasn't until the late 1960's that Walt felt the pull to retire, but he wanted to make sure he went out serving the community that he loved. Rather than shuttering the doors for good and leaving dozens of people out of work (and his loyal customers without his now-famous burgers), he offered to sell each restaurant to those who ran them. Clearly, he held the statement that was printed on the door of one of the shops to heart, "Through our doorways pass the nicest people in the world, my customers." Talk about some customer service!
"Through our doorways pass the nicest people in the world, my customers."
Some of the old Harkert House buildings still stand here in Omaha. My dad often points out Harold's Koffee Shop in Florence and reminds my family and I of its previous life as a Harkert House. Chances are you have driven by some of the other locations such as 4819 South 24th Street, 1720 Douglas Street, 1821 Farnam Street and 101 South 16th Street.
I would like to think that my great grandfather's work ethic and love of community have been passed down through the generations. And every time I find someone a home, I know I do him and my family proud. Also whenever I make a seriously good cheeseburger.
Share your favorite oldie-but-goodie Omaha restaurant memories in the comments below! And feel free to share any secret family recipes for creating the perfect burger. 🙂
historic photos courtesy of the: William Wentworth Collection, Property of the Permanent Archives of the Durham Museum. Web.