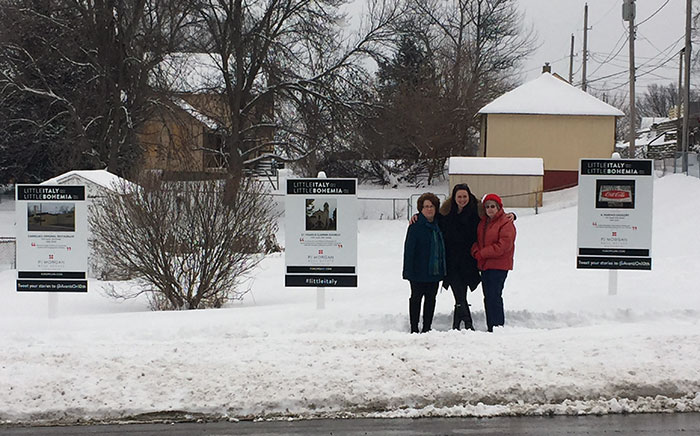 In my last blog post, I discussed my love of South Downtown and Little Bohemia. I left out 10th Street and Little Italy – on purpose. They stand so proudly on their own.
I began working on 10th Street a little over a year ago, when Ryan Ellis and Susan Clark so kindly asked me to become involved with a budding residential project. The plan: a modern, medium density townhome development. I didn't hesitate for a second. I love 10th Street and the surrounding neighborhood.
During the beginning stages of the project, we were constantly discussing the neighborhood and the spots each of us loved. It's an area full of institutions – whether that's a bakery, a pizza joint, where you ate your prom dinner or your aunt's house. If you're from Omaha, you have a "favorite" in Little Italy.
In one of our meetings, Ryan came up with another of his famously creative ideas: "What if we put up signs nodding to the neighborhood's past, rather than those really ugly construction fences?" I think my response was something like, "I'm down." And so, the "Little Italy/Little Bohemia" signs were born.
If you're from Omaha, you have a "favorite" in Little Italy.
We researched everything about Little Italy's past and present – the original residents, historical figures, restaurants, churches… anything we thought represented the neighborhood. Countless hours of research were poured into the signs, with sources including the Durham Museum, books about Omaha, trusty Wikipedia and, my favorite, the Little Italy residents.
The residents, some of whom I now consider friends, have been an unforeseen joy in this development journey. When I call, they answer, whether it's for a chat about the development, a cup of coffee or a picture of the neighborhood.
Last week, I abruptly asked my two "Dahlman Ladies" if they would join me in a photo for this blog. Below, Karen Bluvas is on the left and Mary Thompson is on the right. These two women have been some of our biggest supporters.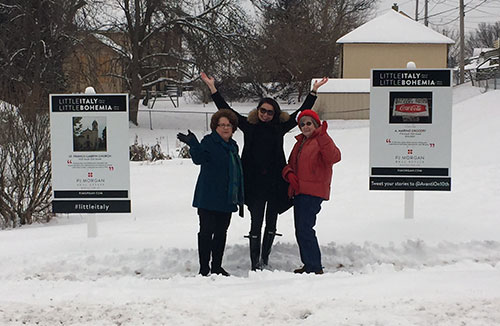 Mary, who gives me sidelong glances with a hint of a smile when I say something utterly ridiculous. And Karen, who upon finding out I have a daughter, sends boxes of books and puzzles home with me each holiday, and has quickly become one of my daughter's favorite people. They're on my short list of "People I'm Taking to War with Me." Whether they like it or not, they're coming.
The Little Italy/Little Bohemia signs were our way of thanking the neighbors, Mary and Karen, and so many others. We want the residents of Little Italy to know we will never lose sight of the character, history and incredible people who call this gem of a neighborhood home.
I've included photos of a few of the signs below – to see the rest, take a trip to 10th Street…
Santa Lucia Festival: Omaha's oldest Italian festival originated on Pierce Street and continues annually at Lewis & Clark Landing. Love, love this picture.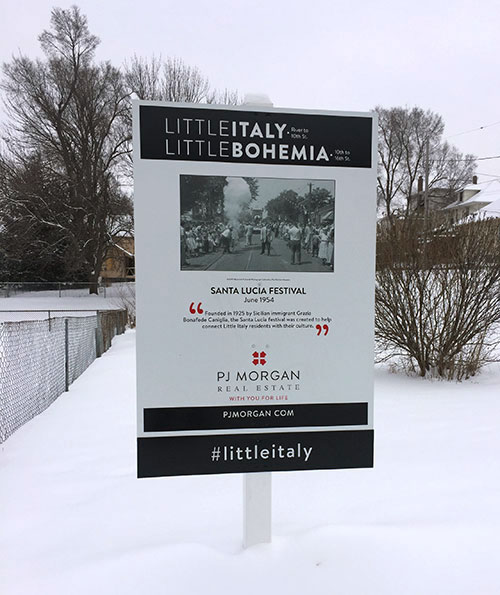 St. Frances Cabrini: Built in 1908 in the Spanish Renaissance Revival style. Not much more to say other than… it's an icon in the neighborhood. Oh, and I'm quite fond of Father Damian.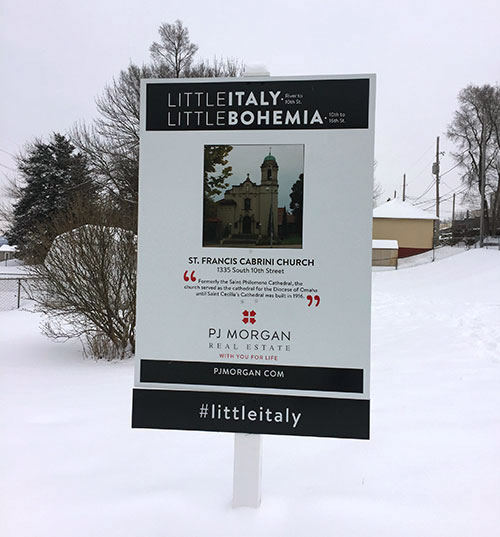 Pearl Harbor Café: Once stood where our development will be built and was owned and operated by the parents of the previous owner, Nancy Calinger… need I say more???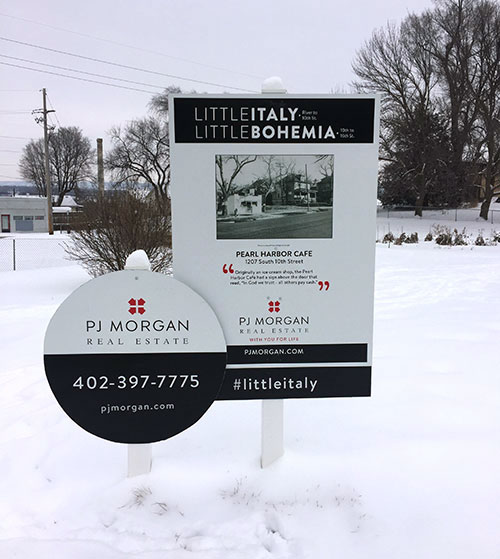 Sparetime Café: Attached was the Red Carpet Lounge, which featured the Al Lamm Quartet, a "fresh as spring quartet unheard of this side of Las Vegas"… the advertisement and logo styled in a super cool futuristic font. Wishing I could have gone there – they got a sign – definitely.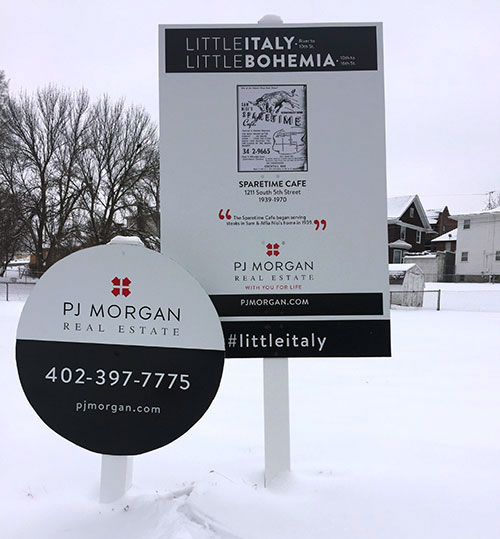 Looking for something to do this weekend? Take a closer look at all of our Little Italy/Little Bohemia signs with a tour down 10th and 13th Streets!
And don't forget to share some of your favorite Little Italy "institutions" with us!