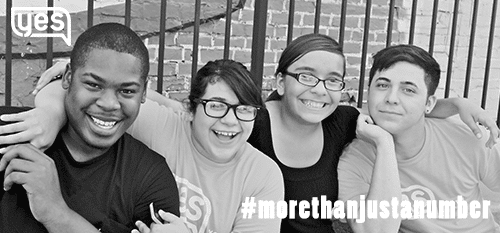 Every year, P.J. Morgan Real Estate holds a chili cook-off. I entered the contest this year for the sole purpose of beating Derick Lewin, another commercial agent in our office. And I did, of course…
Please forgive my smugness – Derick and I both work in sales and are wickedly competitive. 🙂 Trophy in hand, I was now tasked with the honor of choosing this year's company non-profit recipient.
Each of us has had an experience that has changed our perspective on a certain issue – an issue that comes to mind when choosing how or where we donate our time or money. My experience involves a homeless teenager and is why I chose Youth Emergency Services (YES) of Omaha as our 2016 charity.
What is YES? YES is a safe haven for homeless or near homeless children in the Omaha metro. Their staff and programs are incredible – offering things like street outreach, education and an emergency shelter. They provide a pantry filled with personal hygiene items, food, clothing and a variety of other things. They serve meals, collect diapers and offer mentoring. Visit their website to see more of what they do. It is worth every minute of your time.
I spent my freshman year of high school at an all-girls Catholic school in Honolulu, Hawaii. Unfortunately for me, their favorite form of punishment was detention (which I happened to receive quite a bit). After what I think was my fifth time receiving it, my mom suggested I ride the city bus home, in an attempt to end the cycle.
I was horrified – I had never ridden a bus before. And we lived on the opposite side of the island! It was an hour drive to school by car – I told my mom it would take a week by bus! I have been lucky to inherit some fantastic qualities from her, stubbornness being one, so naturally my complaints were completely ignored. Mom handed me the bus schedule and said, "We will see you tonight. I'll keep dinner warm."
So, after school that day, I went to the bus stop and got on the bus, decked out in my Catholic school uniform and classic teenage scowl. At the next stop, a girl about my age boarded and sat in the seat opposite me. Eventually, after some awkward glances toward each other, we struck up a conversation and chatted for the rest of the ride. I casually asked why she was lugging around two backpacks. I naively assumed she played sports, but she bluntly replied, "I ran away from foster care, I couldn't stay there anymore."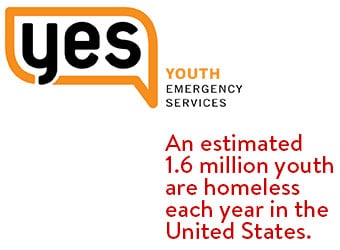 I didn't know how to respond – I was embarrassed I had asked. How was this 14 year-old girl, who I had assumed was just like me, homeless?
Me. Riding a city bus as a form of punishment, not as a necessity, and knowing my dad would be at the terminal waiting for me, and dinner would be on the table when I got home. And although my mom would be glaring at me when I walked through the door, she'd hug me goodnight and make sure I knew she loved me unconditionally.
Where was this girl's family, her friends… anyone?
Finally, after a two-and-a-half hour bus ride, I waved goodbye to her as we parted ways at the terminal. My dad was waiting there for me, as expected, and watched my interaction with her. He asked me who she was and if I knew where she was going. He somehow recognized the signs that I had been completely oblivious to.
I told him her story and he turned and jogged after her. I watched them exchange a few words and she soon began following him to our car. My dad is military – everyone listens to him (well, everyone but his family). We drove her to a youth shelter where my dad volunteered coaching recreational basketball.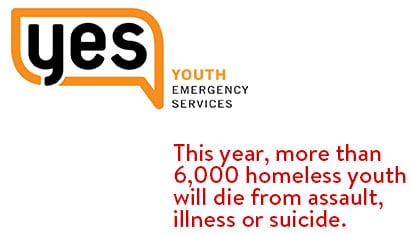 Nothing mattered to him at that moment but finding her a safe place to sleep. Our lives could wait. Few people I know today would have done the same. I was so proud of him and still am. He just returned from spending time at an orphanage in Malawi.
I am so grateful for that chance encounter on a city bus, after detention in Honolulu, Hawaii. From that day forward, no matter how hectic my day is, I do my best to take a moment and remember how lucky I am. Sometimes it truly is just a bit of luck that makes your situation different from the person sitting next to you.
When I remember that night, I always hope the girl's situation changed after that. Hoped that the shelter in Hawaii offered programs similar to ones offered by YES Omaha.
So… that's the reason YES is important to me. We all have these stories – I am asking you to explore yours and put it to good use.