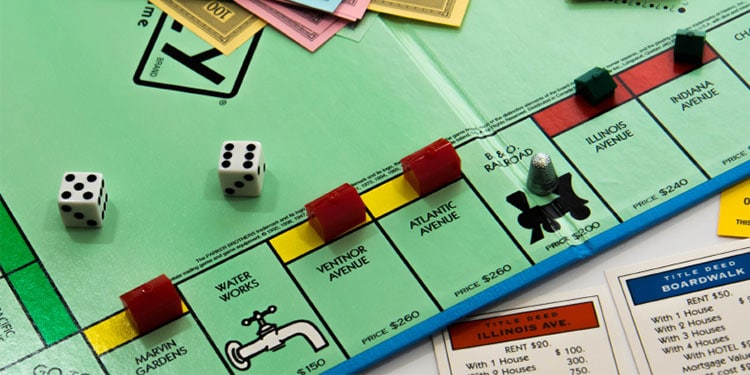 As a real estate agent, I typically see my clients follow a particular pattern. Purchase a home, improve the home over the next two to seven years, and then sell that home and buy a new one.
There is another (also lucrative) option (and no, it doesn't involve passing "Go" and collecting $200 🙂 ) that most potential homeowners fail to consider, though. Turning your home into an investment property.
Investment properties can help you build serious wealth, create continuous cash flow and offer new tax breaks. I, personally, started purchasing income properties as a form of retirement savings. As a real estate agent, a commission-based career that can be subject to the ebbs and flows of the market, a traditional retirement account is not necessarily the best option. The profit earned from my properties gives me a "creative" alternative. It's also a great form of cash flow to utilize when needed.
Investment properties can help you build serious wealth, create continuous cash flow and offer new tax breaks.
This investment tactic has worked extremely well for my needs and lifestyle, and there are a few things I attribute that to. Choosing to rent out a property isn't a decision to make on a whim, so here are some key points to consider before embarking on this journey.

Meaning is the rent you expect to receive on the property greater than the mortgage, taxes, insurance, repairs and any other expenses. Is the property rentable? Will it be easy to attract and retain tenants for the long term? If the property doesn't have a positive cash flow, or isn't easily rented, consider selling.

Omaha is a great place to own a rental property right now. Rental rates have increased, the real estate market is stable, and there is a strong demand for rental properties. Plus, Omaha's several colleges, universities and booming business environment provide a lot of demand. Other questions to ask are, is the surrounding neighborhood and commercial area experiencing a lot of new development, or are there a lot of vacant houses and commercial buildings without much development planned? If it's the latter, you should probably consider passing on investing. Also, consider what potential tenants are looking for in a property. Right now, that is convenient parking, open concept living and modern amenities.

It's time to crunch the numbers. When looking at the return on investment (ROI) of a property, you can often expect to see a higher rate of return than the stock market or a savings account can provide. For example, if you can sell your current house and make $30,000 at closing, but can rent it out for a positive cash flow of $500 per month ($6,000/year), then your return on investment is 20% ($6,000/$30,000)! There aren't many other less risky ways to earn a 20% return on your money.

One of the few remaining great tax deductions is the capital gains exclusion for the sale of your primary residence. For example, if your house is paid off and you can sell it for $200,000, then that entire $200,000 is tax-free as long as you've lived in the house two out of the last five years. However, if you rent the house for the next five years and then decide to sell, you'll have to pay capital gains tax on the sale, which is currently 20%. Another thing to consider is that you may have to refinance your home if you turn it into an investment property. Also, be prepared to put 20% down on the purchase of any new properties.


Last, but certainly not least, is whether you are willing to be a landlord. What is your lifestyle like? Are you constantly out of town, on the go, or just too busy in general? Even if you aren't willing to be a landlord, there's an alternative if you're comfortable with your property's cash flow. And if the previous statement is your reality, consider using a management company (*ahem* P.J. Morgan Real Estate). The company will be your tenant's primary point of contact, will handle any issues and will ensure that rent is collected each month. If you're not looking forward to getting 2 a.m. phone calls about a furnace that stopped working, then definitely consider hiring a property management company to deal with the tenants and minimize your investment risk.
Bottom line, investment properties are not for everyone. But if you think they could be for you, do your homework, and feel free to contact me with any questions. I'm here to help you reach your goals!
Main Image Courtesy of: The Horrible Housewife, Blog