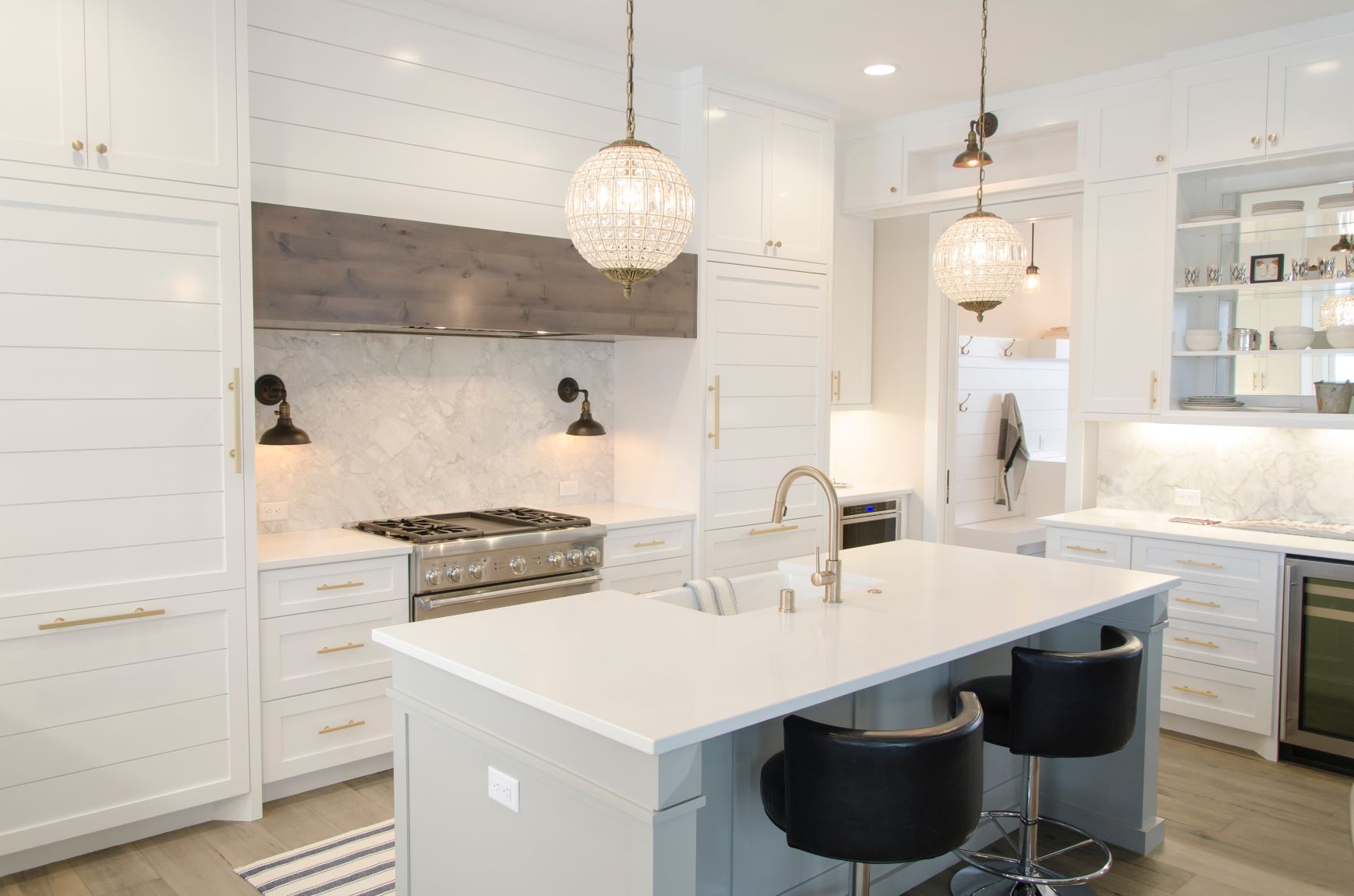 Having been a Realtor for many years, I often hear the same questions from potential homebuyers – how do I set a budget, what's the best school district, is there a walk-in closet…
These are all important questions, but kitchen features tend to be key. They say the kitchen is the heart of the home, and in my experience, most buyers feel the same way!
I recently made a video blog on this very topic for my own website (humble plug), and thought this was a great time to share! The market is in full force right now and whether you're considering buying or selling, it's always helpful to know what's popular in the area. Watch and read on for the big reveal! 🙂
The kitchen in a home is where memories are made, stories are told, and creations come to life. When it comes to the design, take a look at the top five kitchen favorites.
The Island
An island is key for every family. It offers extra storage, counter space for prep work, and even additional seating if the design allows.
French Doors to the Outdoors
Opening French doors while entertaining increases your entertaining space! It also offers easy access to the grill, a view of the kids playing in the yard and lots of fresh air.
Furniture as a Built-In
Having a kitchen table plus additional seating in the same room as the food saves time cleaning up. The centralized gathering space also means room for more family!
The Hide-Away Concept
Everything from toasters to mixers to coffee makers (and much more) can be hidden in their own cubbies, leaving you with clutter-free countertops!
Kitchen Zones
Kitchens that are designed for "stations" can really increase efficiency. Plan for all the different ways you and your family might use your kitchen to maximize your space and keep traffic flowing smoothly. Keep the dishes near the sink and dishwasher, the pots and pans next to or under the stove and the cookie jar near the milk!
Even as trends come and go, these elements should stand the test of time because they speak to what kitchens truly represent to many families – the heart of the home.
If you're curious about other popular home features or thinking about making a move, you've come to the right place! Get in touch with one of our fantastic agents – they're happy to answer any of your questions!