The end of the year is fast approaching and lately, I keep asking myself questions like, I can't believe how much time has passed, where has the time gone, what day of the week is it because it's all going so fast!
Even as I type this, I'm thinking, wow, I can't believe how much time has passed since I was supposed to actually start writing this particular blog post. Whoops!
Our team started our blog adventure a year ago now – November 6, 2015 to be exact. It took a long time from when we started discussing it, to when we actually published it. Mostly because there are so many people involved with putting it together (who are Type A perfectionists), and we wanted it to be a great reflection of our team. We wanted our blog, Life + Style, to stand out from the crowd – just like our team members do – full of character, sincerity, humor and individuality. I also think we felt a bit of concern – will people really read our blog? Do they want to hear what we think about real estate and the things happening around us? It turns out they do. 🙂 We have had a really fun year of doing this and look forward to continuing our little blog adventure!
To pay tribute to our first year of successful blogging (and to our brave blogging pioneers), we thought now would be a good time to flash back to some of the blogs people loved most, in case you missed them. At first, I envisioned starting this post like some of the sitcoms of the 1980's: Picture it – the show starts with a dramatic problem, the characters reflect back (and the screen goes blurry) and then they resolve their problem. But after all the election drama this week, I decided we have had enough spectacle and I would save the montage for another time. So, put your feet up and revel in a few of our fan favorites.
First, we found out that people love to hear about Omaha's great neighborhoods, especially the intricacies that make them unique. Here are a few of those posts that are worth revisiting.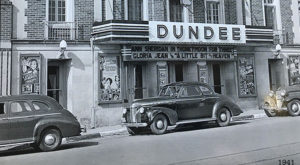 Aksarben on My Mind, By Derick Lewin

Why South Downtown is Worth Your Downtime, By Colleen Mason
It's A Beautiful Day In The Neighborhood, By Paul Hanson
Dundee, Duh!, By Ryan Ellis
*Nuggets of wisdom: Gerda's, Donut Stop, Hanscom Park and Pageturners Lounge. Check them out.
Surprisingly, sports and real estate are two of the most talked about topics at the parties we go to – we found a way to combine them here!
March(ket) Madness, By Derick Lewin
There's No Crying In Baseball, By Jen Monjaras

*Nuggets of wisdom: Preparation is key and baseball really is America's favorite pastime.
Of course, posts about home improvement and entertaining were among fan favorites. I loved Mark Hinrichs' statement about our homes being a reflection of who we are and what matters to us – this definitely rings true to what we do every day. And where to spend your money on your house and how to decorate it are questions we are always being asked! Luckily, we have a few experts around here.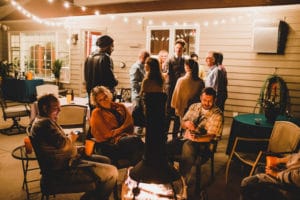 Entertainment Tonight… Or In The Near Future, By Mark Hinrichs
Kitchen 101, By Susan Clark
Paul Talks Fall, By Paul Hanson

*Nuggets of wisdom: It's the company that makes the party, the kitchen is still the heart of the home, and faux pumpkins are where it's at.
And LAST but NOT LEAST, I ask you to read this gem of a post. Today, we are hosting our annual Chili Cook-Off, so this one is very timely. The winner of our cook-off always gets to choose the charity we will devote our efforts to for the coming year. This year, we learned about so many of the amazing things that Youth Emergency Services (Y.E.S.) does for homeless children and teenagers in Omaha. If you have not read this post, PLEASE do and consider Y.E.S. this time of year, and join us in helping out some pretty great kids!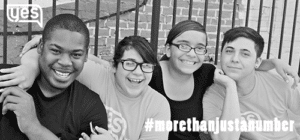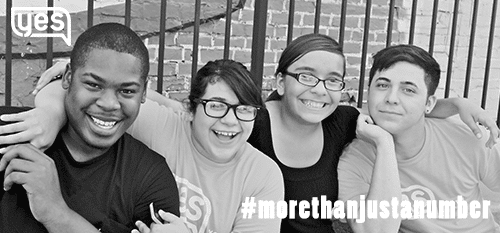 Say "Yes" to YES, By Colleen Mason
*Nugget of wisdom: Sometimes it truly is just a bit of luck that makes your situation different from the person sitting next to you.
Hopefully, over the past year we have been able to inform, entertain or inspire you. It goes without saying that each of our blog posts have contributed to making Life + Style something we can be incredibly proud of. And we hope to see you right here again next week as we "blog on" with our bad selves.
A special thanks to all of our bloggers who aren't afraid to put their hearts and souls on display every week. I hope you all agree that this has been worth it!