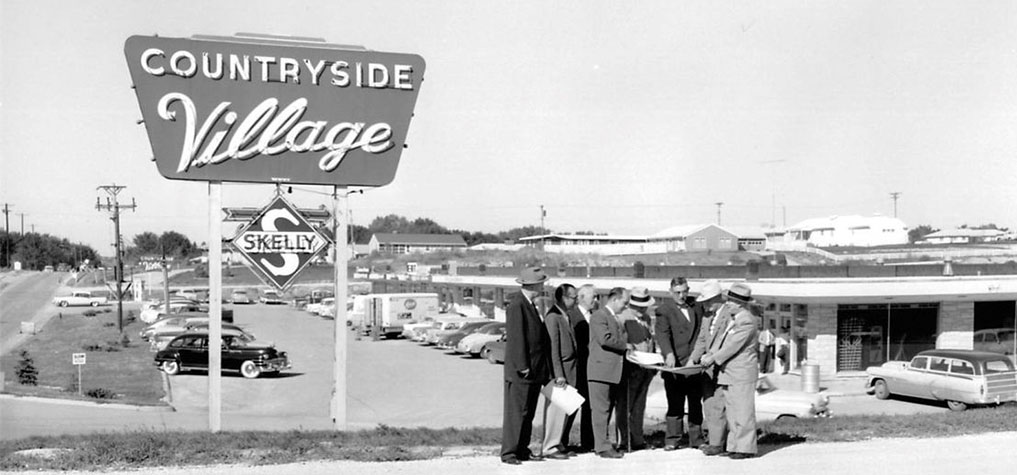 When I first moved to Omaha, I rented in and around the Blackstone and Cathedral areas. A self-proclaimed "Midtown guy", I couldn't imagine moving west of 72nd Street. Alas, life happens and situations change.
I bought my first home in District 66 in 2000. The price was right and my first-born was about to make his appearance. The home was on Nina Street and backed up to Interstate 80. I dealt with the traffic noise by pretending that it was the sound of a river rushing down a mountain.
17 years as a District 66 resident… It's hard to believe. Now, that first-born is about to embark on his senior year at Westside High School.
I currently live in my third home in the area and I absolutely love it. I could go on and on about the many reasons I enjoy living in this area. For the purposes of this blog, however, I'll whittle it down to 10 of my favorites (in no particular order):
10. Location, Location, Location
Being so centrally located has its perks. It takes 20 minutes to get downtown and 20 minutes to get out west. Basically, 20 minutes to get almost anywhere in the metro. Since I spend a great deal of time showing properties, this location is ideal
9. Schools
Yes, what everyone says is true – they are really good! I am just speaking from experience here… but my boys, Gabe & Jules, have had solid educations.
8. Jaipur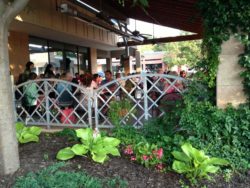 Located in Rockbrook Village, The Jaipur has been my family's "go-to" restaurant for many years. We are on a first name basis with most of the staff, and the food is always on point. Weather permitting, their patio is a little slice of heaven.
7. Shopping
I love to cook. Sometimes, I get a bit ambitious with my recipes. With Hy-Vee, Trader Joe's and Whole Foods all within a 2-mile radius, I am rarely without what is needed.
6. The Interlude Lounge
The "Lude" is an institution. Not much has changed there over the past three decades. Fine by me. The red leather chairs on wheels, the faux "Spanish" beams, the Mid Century Modern light fixture… it all needs to stay. It remains one of my favorite places to meet up with friends, taking turns commanding the jukebox.

5. The Landscape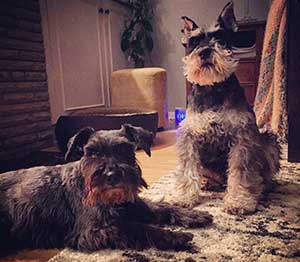 Most of our subdivisions were built on rolling hills and are now covered with mature trees. Like other subdivisions in District 66, my neighborhood doesn't have sidewalks. We don't let that stop us. My wife, Caroline, and I LOVE taking our schnauzers, Max and Daphne, for long walks under the canopy of trees.
4. Corkscrew Wine & Cheese
Also located in Rockbrook Village, Corkscrew is a perfect place to pop in and grab a glass or bottle of wine. It is so nice to go in and sit at the bar, on a comfy couch or near the fire on the patio, order up some smoked salmon and a cheese plate, and completely bliss out. Corey and his staff are incredibly knowledgeable and friendly. Their retail selection is immense, so I highly recommend asking for recommendations (and trying them all).
3. Homes
I've always loved design and unique architecture. District 66 has a wide variety of home styles. My neighborhood has cute cottages, sprawling ranches, 2-story Colonials, Tudors, and even a few Mid Century Modern-styled homes. I never tire of walking the dogs down our streets, taking in the beautifully landscaped yards and gorgeous homes. I also find myself driving through some of our more popular neighborhoods, just to look at homes and get inspired. Loveland, Old Rockbrook, Glen Oaks, Westchester… so many lovely neighborhoods!

2. Countryside Village
This little shopping mall has seen quite a few changes in the last three years. I do miss some of the businesses that have left, but have been pleasantly surprised by new arrivals. Our good friend Nancy opened RSVP, an excellent place to grab stationary and hilarious birthday cards. The restaurant Timber recently opened… best crab cakes I've had in the Midwest. Starbucks and Village Grinder are there for your morning pick-me-up. For one of the best pastrami sandwiches, hit up Schwartz's Deli. Looking for a wide variety of beers? The Casual Pint has you covered. And let's not forget Cedar. Owner Nick O'Connor describes it as a New York style bar. Works for me. Did I mention that I'm walking distance from Countryside Village? Very helpful!
1. People
Okay, I know there are great people throughout Omaha. Obviously, after 17 years in this district, I have gotten to spend quite a bit of time getting to know folks. Some of my favorite people in the world live right down the street! Warm, kind, generous… ideal neighbors.
I help people find homes and plant their roots in neighborhoods all over the Omaha area—from Bennington to Bellevue, Downtown to Elkhorn, acreages to condos. I love the variety. Although I call District 66 my home, I know that each neighborhood warrants its own top 10 list of reasons to love it and live there.
Love your neighborhood? Tell us why in the comments below?