Omaha's dedication to the arts helps make this a vibrant city. Music, dance, painting, sculpture, theatre, poetry… all of these enrich our community.
What if I told you that all of these could be experienced at once? They can. It is called OPERA. Opera is the ultimate multi-media experience. During a typical performance by Opera Omaha, you will have the following: a world-class symphony, professional singers from around the globe, innovative set design (including state-of-the-art video projection), storylines with a wide range of emotion, gorgeous costuming… the list goes on and on.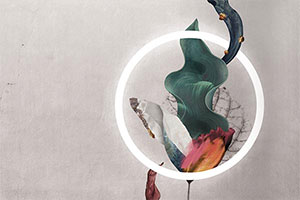 I have been involved with Opera Omaha in some capacity for about 15 years. It is amazing to me how this performing arts organization continues to grow and inspire. As a member of Opera Omaha's Advisory Board, it is exciting to get a close up look at what they produce and what is in store for the future.
If you care to experience deep artistic expression, Opera Omaha is about to provide you with ample opportunity. I sat down with Shannon Walenta, Managing Director of Opera Omaha, to discuss their upcoming ONE Festival.
Why ONE Festival?
Our vision is for Omaha to be an epicenter of creativity and to challenge conventional notions of "opera". The ONE Festival achieves this by bringing world-class artists to our city to create one-of-a-kind opera experiences, including events free and open to the public, that will change how people think about opera.
How many performances and locations?
The ONE Festival includes two opera productions, three performance series events and a host of other experiences in multiple locations. (Please check onefestivalomaha.org for performance times):

The Dharma at Big Sur is a video installation that is part film, part dance, and part theatrical experience. The installation will be at Gallery 1516 from April 6th through April 22nd. It is free and open to the public during gallery hours. Tickets are not required.
Ariodante, a musical exploration of Handel's work, will take place at the Bemis Center for Contemporary Arts. Performance dates are April 10, 14, 17, 19, 20 and 21. All performances are free and open to the public. Tickets are not required.
The Wreck, an original and immersive production that explores mermaid folklore themes, will take place at 1407/1409 Jackson Street. Performance dates are April 14, 15, 18 and 21. Tickets are required and may be purchased HERE.
Proving Up, a new opera production set in post-Civil War Nebraska, will take place at KANEKO. Performance dates are April 13, 15, 19, 21 and 22. Tickets are required and may be purchased online at www.operaomaha.org.
Medea, a visceral new production that offers a potent, modern telling of the Greek Mythology, will take place at the Orpheum Theatre. Performances dates are April 20 and April 22. Tickets are required and may be purchased HERE.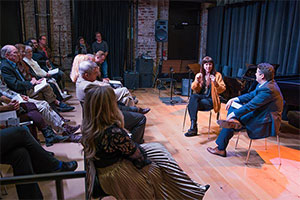 In addition to these productions, ONE Festival events include Prelude talks, post-show talkbacks, midday music, gallery tours, concerts, and other pop up events. Please visit onefestivalomaha.org for more information, times and locations.
How long has the ONE Festival been in the making?
The concept of the ONE Festival came out of Opera Omaha's strategic planning process as a way to make opera more relevant, innovative and accessible. Planning for this year's Festival began over two years ago.
Many people can be "intimidated" by Opera. Are there specific events that would be ideal for the first-time opera goer?
Opera is not intimidating! The idea that opera performances are black-tie events that require the ability to speak multiple languages is false. There is no dress code (people wear everything from jeans to business attire); and there are English subtitles that you can choose to read. We even provide complete summaries of the operas in our program books!
Even the first-time opera goer will appreciate the technical design, music, drama and artistry that come together in an opera. For a more traditional opera experience, we would recommend attending Medea and/or the world premiere opera Proving Up. Our other performances are outstanding opportunities to explore creative elements of opera, in an informal setting.
Are you expecting people to travel in to enjoy the entire festival?
Absolutely. ONE Festival attendees are coming from all parts of the country, helping us realize our vision of making Omaha a cultural destination.
What is Opera Omaha's commitment to community outreach?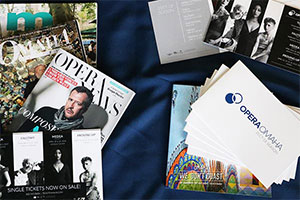 Opera Omaha is a key partner in Omaha's cultural growth and economic development, engaging thousands of people a year and helping attract and retain businesses and top talent. Our new initiative, the Holland Community Opera Fellowship, has in its first year already vastly expanded our education and community engagement work, bringing opera into schools, social service agencies, homeless shelters, and other new environments – giving students and adults of all ages the opportunity to hear, see, feel and create opera.
Where can people by tickets to ONE Festival?
Tickets to Medea, Proving Up, and The Wreck can be purchased online at ticketomaha.com or call our box office at 402-345-0606. We strongly encourage anyone interested in attending Proving Up and/or The Wreck to purchase tickets now as several performances have already sold out.
I strongly encourage you all to check out ONE Festival from April 6-22. I guarantee you won't regret it!