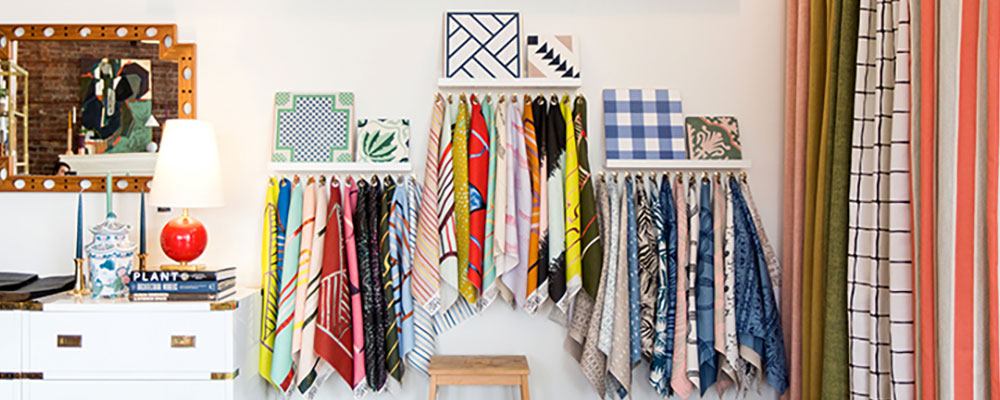 The vast majority of homes I sell need something changed to suit a new owner. Of course, we all know that "style" is subjective. That being said, every now and again, I see a home where everything is absolutely spot on. The home seems to tell a story. Each picture is hung perfectly. The furniture is the correct scale for every room. The colors work together throughout. From the fixtures to the linens… perfection.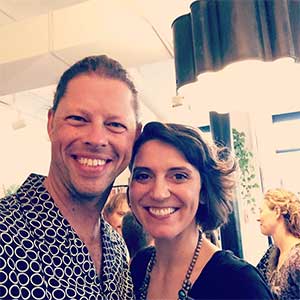 I sold one such house to my clients about a decade ago. My buyers liked the house, liked the location, and LOVED the decor. In fact, we wrote into the purchase agreement that the seller was to give the purchaser a 2-hour decorating consultation. The owner of the home turned out to be Jessica McKay, who has also turned out to be a good friend of mine. Jessica's house in Fieldclub was where her design business, Birdhouse Interiors, first took flight (sorry… I had to).
I sat down with Jessica to learn more about her ongoing journey and thriving business.
ME: How did you get into interior design? Was it your life's dream?
Jessica: No. I initially wanted to be an artist. I went to New Mexico State and double majored in Studio Art and Sociology. I discovered that I didn't really have what it took to be an artist…I wasn't very good.
M: Sociology and Studio Art. Sounds like the ideal combination for what you do.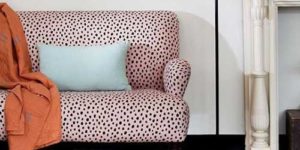 J: Yes! It really has been. Counseling my clients and my love of visual arts is my foundation.
M: So, how did you get into interior design?
J: It actually started at the home that you sold in Fieldclub. During the renovation, I kept being drawn to the process. It spoke to me. I finally found my medium… my artistic outlet. I started by helping people with small choices: tile, paint colors, a few pieces of furniture. As things picked up, mostly via word-of-mouth, I set a course and started my business in 2009.
M: Clearly, renovations and redecorating can be pricey. Is hiring professional help worth it?
J: Eliminating mistakes is huge. Whether it is a piece of furniture that was wrong for the space that now needs to be replaced, or a wall color that didn't quite work and now needs to be repainted…trial and error can be incredibly costly.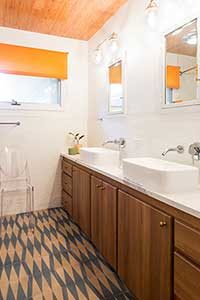 Designers also have access to industry brands at a steep discount. This can significantly offset designer fees. Clients find that my relationships with trusted professionals… architects, artists, and contractors… make life much easier.
Most importantly, a good designer will collaborate with you, get to know your aesthetic, and help you create a cohesive, stylish, extraordinary home.
M: How does one go about choosing a designer?
J: That's a great question. It is not "one size fits all". You could simply start searching for designers online, but that could be a bit overwhelming. Word of mouth is typically the way to go. If you admire a friend's home, whether it is a kitchen remodel or simply how they put things together, they probably can direct you. Even if they didn't utilized a professional, chances are they follow certain blogs or designers on Instagram, Houzz, etc.
It is also a good idea to interview several designers. This is a collaboration. You will want to be certain that you get along with them on a personal level and aesthetically. Look through their portfolio (most will share online) and make sure that you like their work.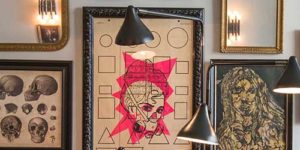 M: What about fee structure?
J: It varies between professionals. Some do "cost plus". I typically do a flat fee based on an hourly rate…with an estimation on how long I believe it will take. I usually won't do a job unless it is at least 15 hours. I have found that I just can't get enough traction and see any real results until the 15-hour mark.
M: Since we met, you have come a long way from your home in Fieldclub.  You now have a brick and mortar store at the Flatiron Building. That's impressive!
J: Yes. We celebrate one year in August. I knew that I needed to take my business to the next level. Going from "freelance" to a true full-service design studio was important to me. I wanted a place to meet with clients, have them see, touch and feel the different product lines.
M: Why Flatiron?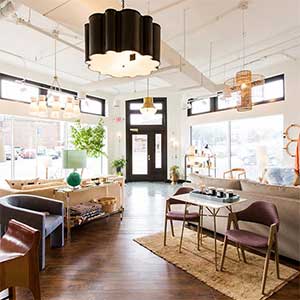 J: It all happened quite fast, but very organically. I had been hired to work on the interiors for Hotel Flatiron and I enjoyed working with the owners. They had given me a great deal of creative freedom. We would have weekly design meetings in what is now my space. The more I went there, the more I could envision opening my showroom at the Flatiron. The building is iconic, gorgeous and totally fits my brand. Knowing that the Flatiron District is going to continue to develop and grow is exciting. When I'm there, I feel as if I am in a city.
M: Are you open to the public? What will people find there?
J: We are open to the public Thursday through Friday, 10am – 6pm and Saturday, 12pm – 5pm; Monday through Wednesday by appointment. Our showroom gives clients an opportunity to experience many of the industry lines we carry. We have a terrific selection of custom curtain panels. We also have items for sale… fun vintage pieces and accessories.
M: What are you excited about right now?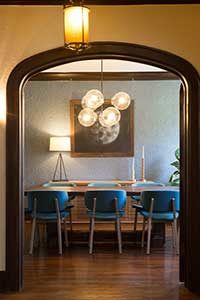 J: I have two new employees. One is helping primarily with my showroom. The other is a interior designer as well. She has kids, which will be very helpful to have that insight. Parents tend to know those cool "life hacks" that help make spaces more functional and livable with children.
M: How can people find out more?
J: Follow me on Instagram: Birdhouse Design Studio, visit my website: www.birdhouseinteriors.com, or come down and see me at the studio: 1722 St. Mary's Avenue, Suite 110.
I may be a little biased because Jessica is my friend, but her work truly speaks for itself. She stands out above the rest with creativity, individualism and uniqueness. Be sure to head down to the Flatiron and check out Birdhouse Interiors for your decorating needs.