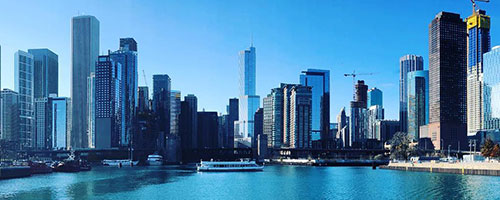 A year ago, I would have never predicted this Thanksgiving holiday. So many changes. I try not to define them as good or bad. They just are…
About 2 months ago, my wife Caroline took a job in Chicago. Needless to say, our time together has been drastically altered and this new reality is still taking shape. It is clear that the time we spend together is now much more focused and purposeful.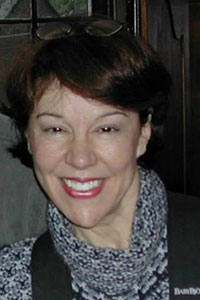 Caroline's job offer coincided with the death of one of my past clients and favorite people, Pamela Adams Vaughn. I first spoke with Pam about 12 years ago when I answered a random call in the office. She was considering selling her home.
She and her husband Pete lived in a gorgeous home in Dundee. They had lived there since the early 70's and were amazing stewards of the property. Clearly, the attachment to the home was very strong. It would be 6 years before I actually had a FOR SALE sign in their yard. It might be hard to believe that a REALTOR® would hold on to a "lead" for 6 years, but if you knew Pam Vaughn, you would understand.
One of the greatest joys of being a Realtor is the possibility of a client becoming a close friend. Pam and I instantly clicked. Throughout the years, I would call her, not to hustle business, but simply because we connected and she was such a pleasure to talk to.
When I started dating Caroline in 2009, I found out that she had worked with Pam at Creighton University. They had much in common and thoroughly enjoyed each other's company. But, how could you not enjoy Pam!?!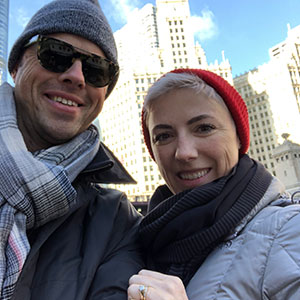 Pam had a joyful spirit. She was whip smart, had an infectious laugh and cared deeply about the environment. She would frequently say to me, "you're the best". Of course, I found that a lot of people were "the best" to Pam. But when it was your turn to hear it, it felt like pure sunshine.
I could go on and on about Pam's attributes, but what I remember most is the love she had for her husband Pete. By the time I met Pete, he was quite ill, and unfortunately, I did not get to know him well before he died. I did learn a lot about him through Pam's superb story telling. It was clear they shared a great love… full of laughs, practical jokes and teeming with fond memories.
With Pete's illness, their large home in Dundee ceased to make sense and Pam moved to Midtown Crossing. Assisting her through this process was a lesson in life. Pam's ability to honor Pete's memory and move forward was absolutely inspiring.
This past August, I got word that Pam had passed away. I hadn't seen her in a while, so the news came as quite a shock. I was honored when her family reached out to me to help sell her condo. There was also discussion of how they were going to deal with the furniture that Pam had purchased just two years ago. This coincided with finding out that my wife was now going to need furniture for an apartment in Chicago. A solution presented itself.
So, here I am in Chicago, writing this "Thanksgiving blog", perched on a stool previously owned by Pam Vaughn. Whether it is utilizing a knife and fork or turning on a lamp, we are reminded of Pam every day. In fact, her big umbrella kept us dry from the Chicago rain yesterday. I like to think she would be very happy about that.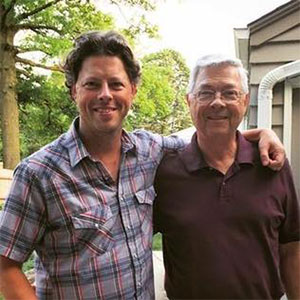 With the loss of loved ones, holiday traditions can become more difficult to uphold. Just over a year ago, my father passed away. Not a day goes by where I don't think about the lessons he taught me. I miss his calm demeanor and sage advice. I am so thankful to have had him as a role model.
With all of this change, being open to new holiday traditions is the key. I have been thinking a great deal about a Mary Oliver quote a friend of mine recently shared with me: "Tell me, what is it you plan to do with your one wild and precious life?" It can be an overwhelming question. During this holiday season, might I suggest that we keep things simple and start by recognizing that time is the greatest gift we have. Use that time wisely. Share your time with those who lift you up. I wish you all the happiest of Thanksgivings!